Thurgood Marshall College fund leadership institute provides opportunities for HBCU Students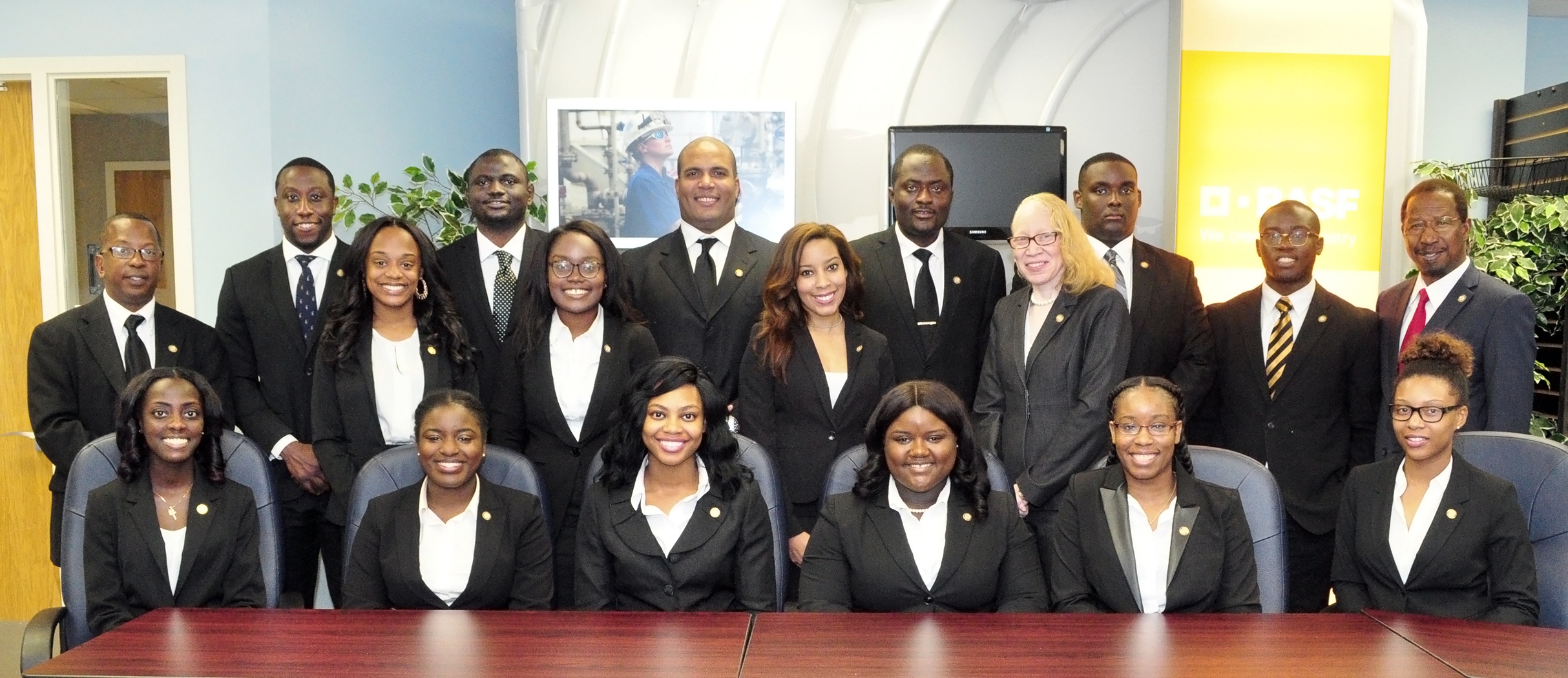 Annually, HBCU students from across the country are selected via application process, to participate in the Thurgood Marshall College Fund (TMCF) Leadership Institute. The leadership institute conference is geared towards educating and facilitating HBCU students' transition from college to the workforce. This year marked the 16th annual conference, held from November 18 - 22, in Washington D.C.
The 2016 conference saw diverse Southern University student attendance, not only from the Baton Rouge campus, but also from almost every campus in the Southern University System. In addition to the 15 students from the Baton Rouge campus, students from the Law Center, SUNO, and Southern University Shreveport were present. Advisors Tamara Montgomery, Eric Pugh, and Ryan Tucker also were in attendance.
Every day of the conference consisted of informative and educational plenary sessions and presentations, as well as designated times for interviews and networking, and of course time to eat.
SUBR sophomore and pre-nursing major Alana Stevenson enjoyed the overall experience, "we were put in contact with so many Fortune 500 companies that I didn't realize they were recruiting as early as sophomore level. Two of the biggest moments for me was hearing TMCF CEO Johnny Taylor speak at opening plenary and also being able to attend the Gala which was the last night of the conference."
The TMCF Leadership Institute Conference culminates with its Annual Award Gala, which consisted of a cocktail reception, program, dinner and a farewell event. Stevenson rates her experience "a ten out of ten," and she plans on attending again after securing interviews with Wells Fargo, Apple, and Georgia Pacific.
SU public administration graduate student Britney Price attended the conference last year after hearing about the conference from a sorority sister. After interviewing with Kellogg and Hershey's, she was offered an internship position with Kellogg, and subsequently offered a full-time position with Kellogg.
"I was overwhelmed, I really just wanted to do a good job, I wanted to represent for my university, I wanted to show them that if I do a good job, I would want Kellogg to be a presence on my campus as well as all the HBCU's in the south because they typically go up north," said Price. "Kellogg's gave me the opportunity to present my internship experience to the entire leadership conference and present the "intern at K" video I was shown as a person that was in their (the undergrads) position, and now here I am an employee at a Fortune 500 company."
Price also expressed interest in strengthening the presence and awareness of the conference on campus.
Tucker, associate dean of students also a SU graduate student said, "A lot of students graduate not knowing what's next in their career or future, this gives us an opportunity to show not just HBCUs but PWIs (predominantly white institutions) and colleges in general what Southern University has to bring to the table, that the students are capable of the ins and outs of the classrooms and in the communities."
"The conference gives them the opportunity to have job offers before they graduate to make that transition from the collegiate level to the workforce," said Tucker. Tucker also expressed that his overall experience was "fantastic," and that this will be the "first of many" leadership conferences he will attend.
The Thurgood Marshall College Fund was established in 1987, and is named after the U.S. first African-American Supreme Court Justice. TMCF represents all HBCU's, and its member-schools include the 47 publicly supported HBCUs. TMCF member-schools educate at least 80 percent of all students attending HBCUs. TMCF also effectively connects high performing, qualified students with top tier employment opportunities that students or employers might not have on their own.
For more information on TMCF and opportunities for next year's leadership conference, visit the SU Office of Career Services.
Written by Judson Meshack, a senior mass communications major and intern in the SU Office of Communications.