Alumni artists lend their work to annual art exhibition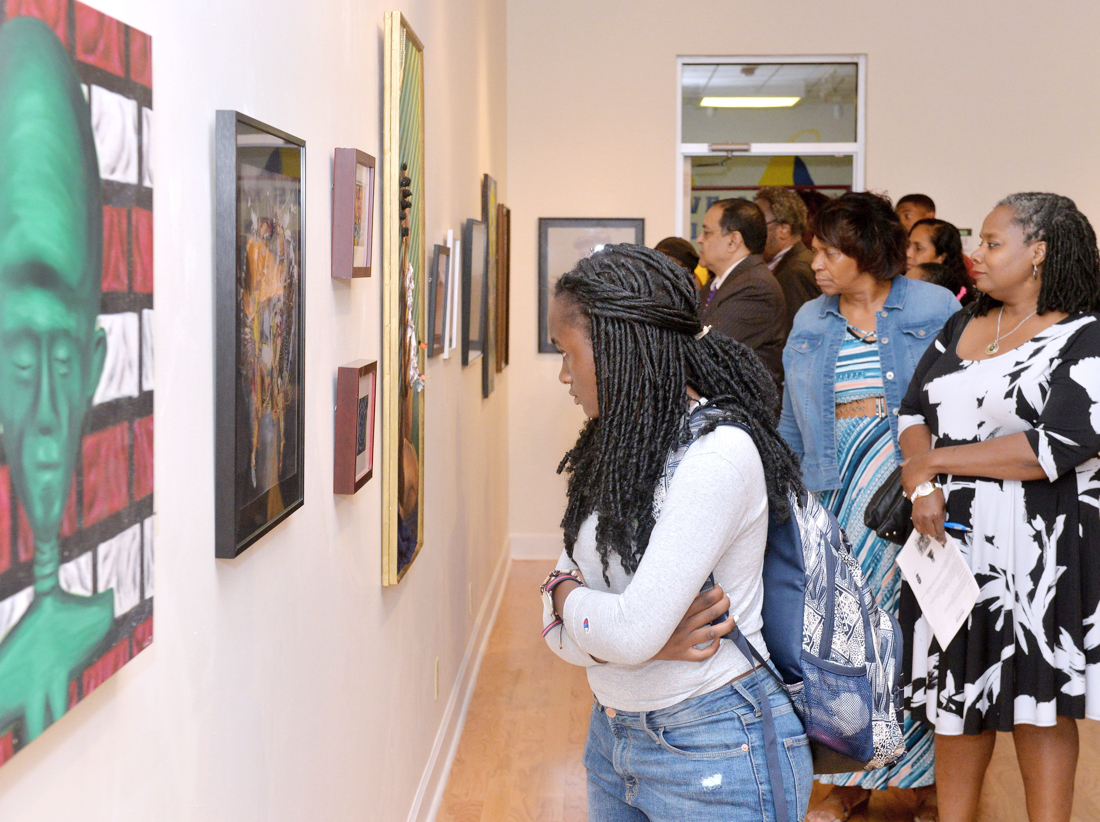 Continuing with tradition, the Southern University Department of Visual Arts is hosting its 10th Annual Homecoming Art Exhibition until Oct. 11 in the Frank Hayden Hall Art Gallery. This is the fourth exhibit of its kind to feature alumni. The exhibit showcases various mediums of art from a number of alumni artists.
"This exhibit is a chance for artists to come back home and showcase their work," said Robert Cox, visual arts professor and gallery director. "We are fortunate to have artists that are nationally and internationally known bring their talents to the Bluff."
The featured artists in the exhibit are: Quaja Bell, Krystal Blackwell, Llewellyn Bradford, Jeanne' Brown, Kirsten "kayecee" Campbell, Jonavan Devold, Karin B. Dorsey, Kimberly Duhon, Terrell L. Evans, Jeremy Hall, Brian Hebert, Randell Henry, Naja Isabelle, Jessica D. Keyes, Nathaniel Landry, Nathaniel A. Landry, Jade Meyers, Antoine "Ghost" Mitchell, Mojo, Wil Norwood, Renée Noel Smith, Jonathan Spland, Eugene "Eda" Wade, Lloyd G. Wade, Richard Walls III, Joshua White, and Jazzlyn Whitfield.
Gallery hours are Monday-Thursday 10 a.m.- 4 p.m. To view the exhibit's online catalog, visit http://bit.ly/2DWOCCi. A SU homecoming recap gallery can be found at http://bit.ly/2DVbgLo.