Newsroom
School of Nursing
Career Exploration Week starts on Monday
February 17, 2018
The Southern University Office of Career Services will be hosting its Spring Career Exploration Week starting on Monday, February 19, 2018, in the F.G. Clark Activity Center. Every year, many Southern students attend and leave with job prospects and offers. This is a great opportunity for all students to come and start your real world journey. We encourage freshman and sophomores to come and begin the search for an internship.
SU set for Women and Girls HIV/AIDS Awareness Day
December 03, 2010
Southern University female students are invited to celebrate National Women and Girls HIV/AIDS Awareness Day on Wednesday, March 17 in the lobby and Baton Rouge room of the Smith-Brown Memorial Union.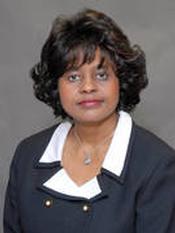 Southern School of Nursing to hold Recognition, Awards ceremony
July 12, 2009
Southern University's School of Nursing will hold its' Fall Pinning Ceremony at 6 p.m., Thursday, Dec. 10, in the auditorium of the J. K. Haynes School of Nursing Building.