Speech-Language Pathology and Audiology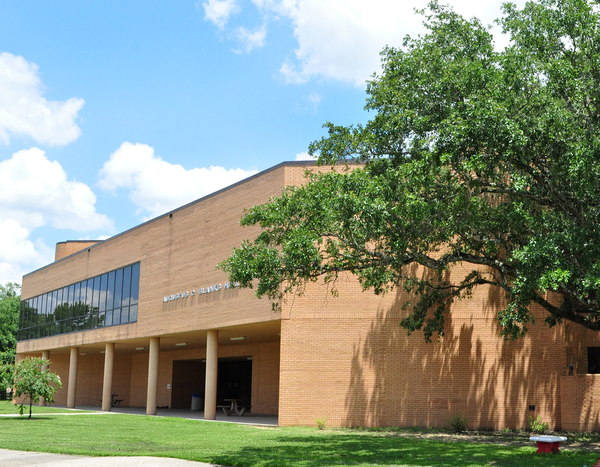 Department of Speech-Language Pathology and Audiology



Room 125 Augustus Blanks Hall
P O Box 9500
Baton Rouge, LA 70813
Phone: 225-771-2449
Email: suslp@subr.edu
---
Call for Public Comment Meeting for Accreditation
The Master of Science in Speech-Language Pathology (MS-SLP) program at Southern University has an Accreditation Site Visit that will be conducted on March 20 – 21, 2023. As part of the typical Accreditation Process for SLP Programs, the council on Academic Accreditation in Audiology and Speech-Language Pathology (CAA) is seeking public comments about the program during the site visit. If you wish to provide input about the program and/or the clinical services provided, you are cordially invited to attend a public meeting during the site visit which is scheduled on Monday, March 20, 2023, from 4:30pm – 5:30pm in the Auditorium in the Nursing Building (J. K. Haynes Hall). We hope you will be able to attend. If you are unable to attend and would like to provide feedback about our graduate program, we encourage you to submit your comments to ASHA at this website prior to March 20, 2023: http://ww.asha.org/academic/accreditation/PublicCommentList.htm.
A copy of the Standards for Accreditation and/or the CAA's Policy on Public Comment may be obtained by contacting the Accreditation Office at ASHA, 2200 Research Boulevard, #310, Rockville, Maryland 20850, calling ASHA's Action Center at 1-800-498-2071, or accessing the documents online at Https://caa.asha.org/.
All persons interested in making public comments about the program are welcome to attend the meeting 4:30-5:30 Monday, March 20, 2023, in the Auditorium in the Nursing Building (J. K. Haynes Hall) 101 Swan Ave, Baton Rouge, LA.
If you have any questions about the CAA accreditation, please contact Dr. Patricia Minnis at 225-771-2449 or email patricia.minnis@sus.edu with any questions.
---
Non-Discrimination Policy
The Department of Speech-Language Pathology at Southern University and A & M College, is committed to a policy where all students, staff, and clients are treated equitably - that is without regard to race, color, creed, religion, national origin, citizenship status, gender, sexual orientation, marital or parental status, age, physical or mental disability, or any other legally protected characteristic. The institution and program comply with all applicable federal, Louisiana State and City laws, regulations and executive orders pertaining thereto.