Newsroom
College of Sciences and Engineering
Urban forestry professor receives $345,000 funding award from NASA
November 19, 2018
Zhu Hua Ning, an endowed professor of sciences and an award-winning professor of urban forestry, has been awarded a $345,000 competitive grant to implement a project, "Quantifying Carbon Export through Vegetation, Biomass and Land Use Change Analysis of Two Contrasting Sites across Mississippi River Delta Plain."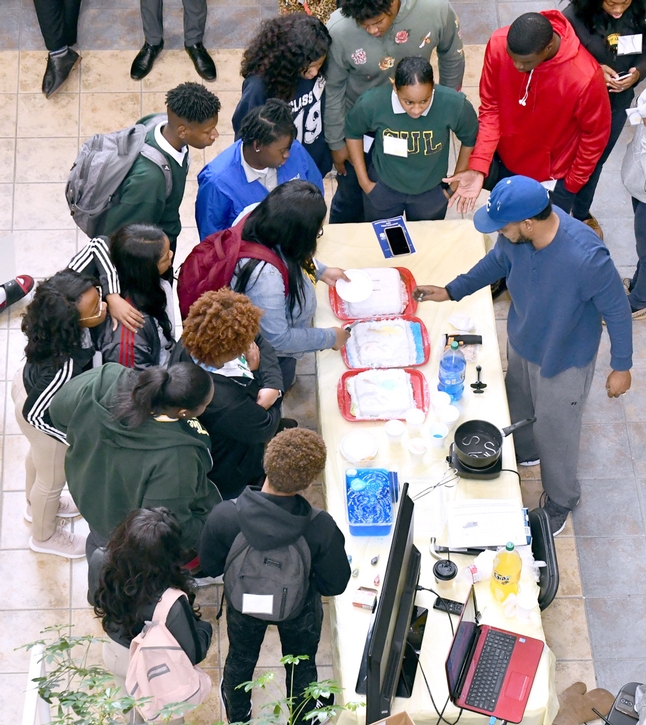 SU STEM Day 2018 draws large crowd
November 13, 2018
Local high school juniors and seniors gathered on the Bluff to learn more about Southern University's STEM programs and the careers it could afford them. Students participated in interactive demonstrations and experiments that showed them what the STEM curriculum can offer them at Southern.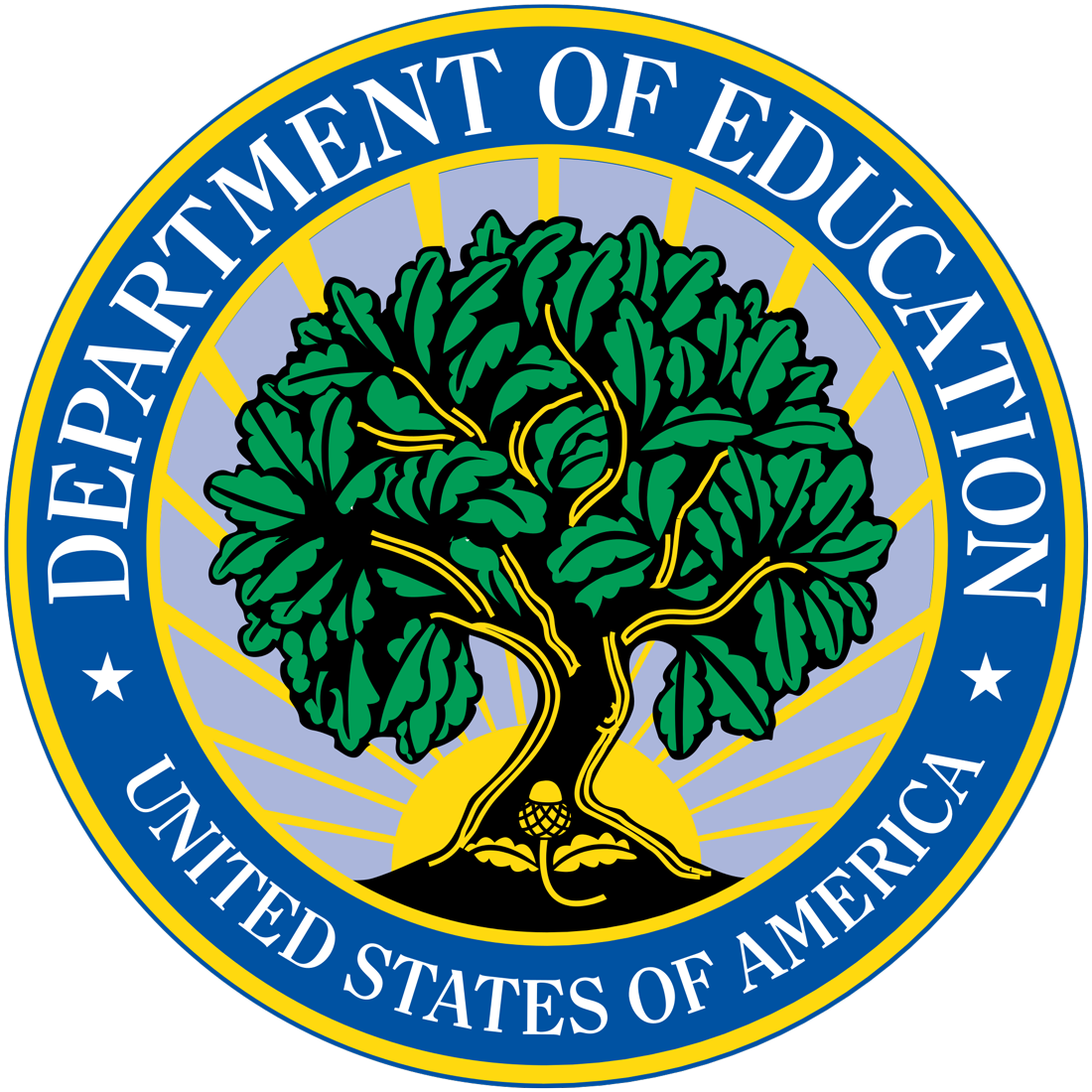 Southern University's College of Sciences and Engineering awarded $740K education grant
November 08, 2018
Recently, the College of Sciences and Engineering at Southern University was awarded a $749,829 grant from the U.S. Department of Education to help students succeed in mathematics.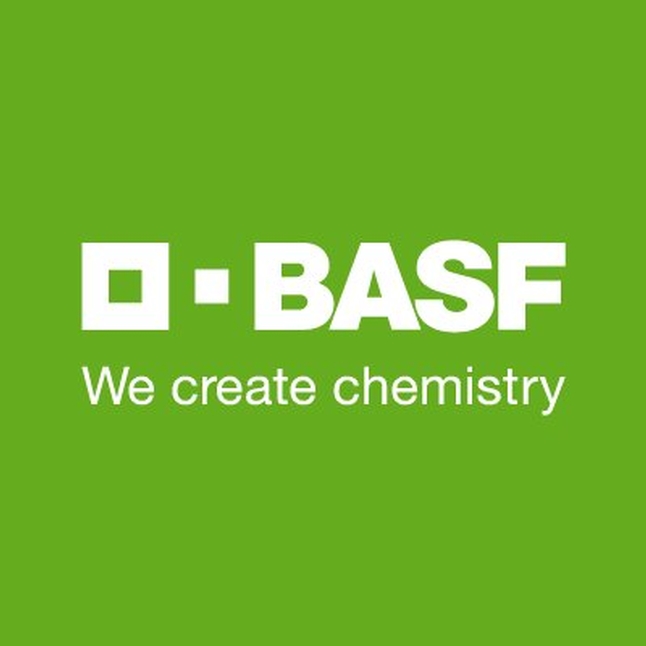 Mechanical engineering students receive $5,000 scholarships from BASF
October 09, 2018
Recently, Alasiah Floyd and Darrell Moses, Jr., mechanical engineering students, each received $2,500 scholarships from BASF. This annual scholarship program is part of BASF's education outreach and workforce development efforts in Louisiana.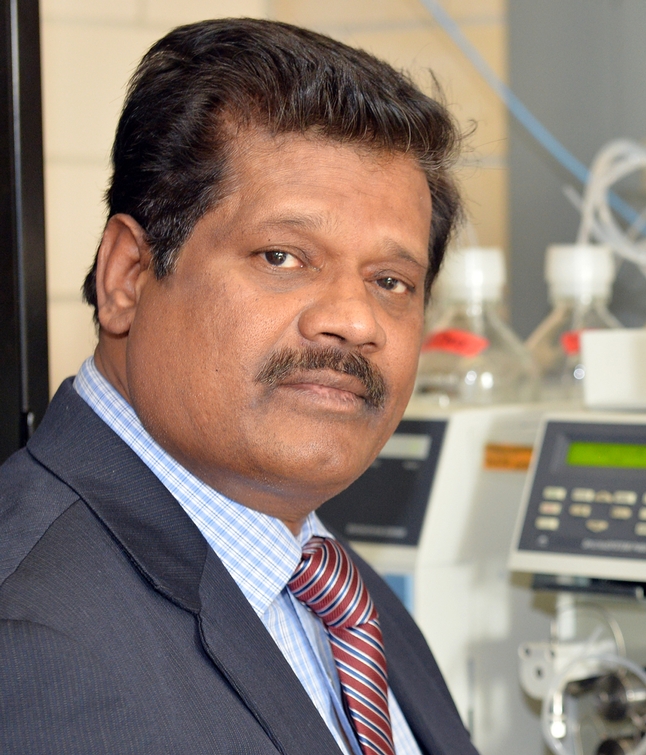 Southern University environmental toxicology professor inducted into prestigious academy
October 02, 2018
Southern University's Rao Uppu, a James and Ruth Smith Endowed Professor of Environmental Toxicology and Chemistry in the College of Sciences and Engineering, was recently inducted as a Board Certified Environmental Scientist (BCES) into The American Academy of Environmental Engineers and Scientists (AAEES).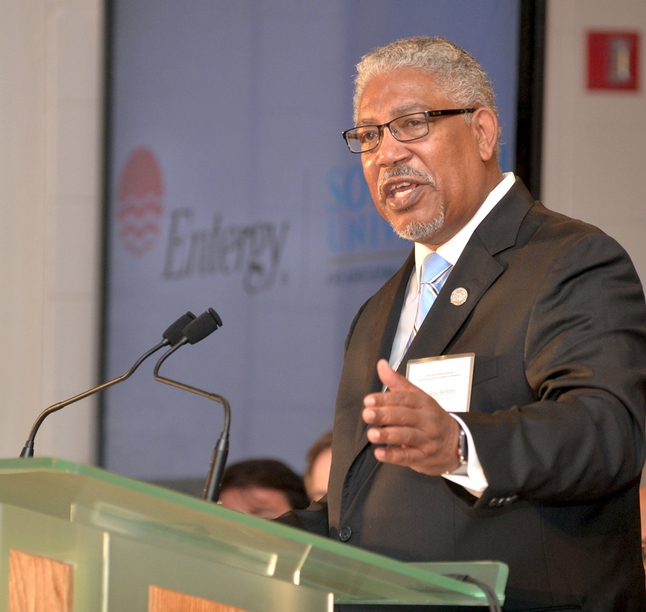 Southern University and Entergy announce $2 Million Engineering Education Initiative
September 10, 2018
Entergy has partnered with Southern University to further support their mutual commitment to developing engineering talent for the future. A $2 million grant to Southern University from Entergy and the Entergy Charitable Foundation will support classroom and lab infrastructure improvements, as well as curriculum and faculty professional development for the university's engineering program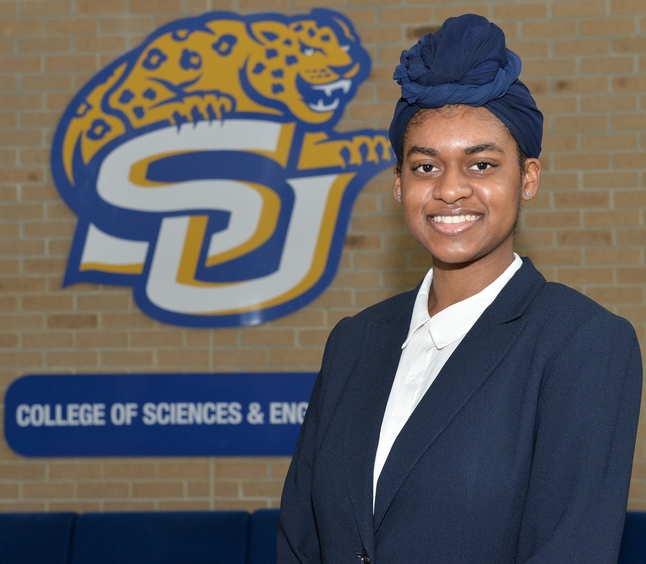 SU student looking forward to spending summer doing STEM research at Harvard
July 11, 2018
While summer break is normally a time when students take a break from academics, travel, or work, senior chemistry major, Jalilah Muhammad, will be spending most of her time away from the Bluff at Harvard University's Research Experience for Undergraduates (REU) program.
SU contributor to LIGO Livingston historic site designation
June 29, 2018
Recently, the Laser Interferometer Gravitational-Wave Observatory (LIGO) in Livingston was deemed a historic site by the American Physical Society (APS).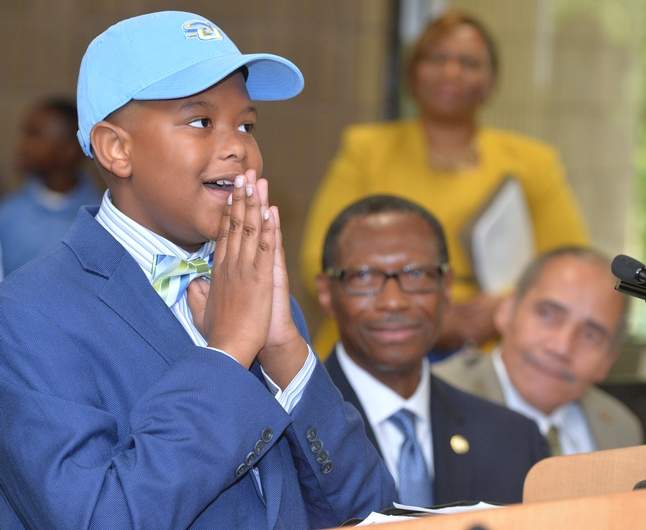 Eleven-year-old prodigy commits to Southern University, associate vice chancellor of Enrollment Management appointed
May 25, 2018
"It's great to be a third generation Jaguar. I am really happy for this opportunity," exclaimed Elijah Precciely, 11-year-old incoming physics/mechanical engineering student at Southern University.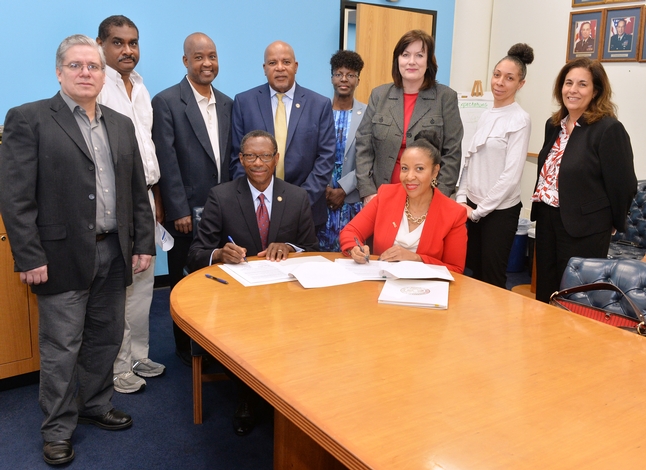 Southern partners with BRCC to increase number of STEM graduates
April 11, 2018
 Today, officials from Southern University and A&M College (SUBR) and Baton Rouge Community College (BRCC) signed a Memorandum of Understanding signifying the agreement between the schools to facilitate the articulation of coursework and to provide a seamless transfer of BRCC Associate of Science (AS) students into the SUBR College of Sciences and Engineering to earn a Bachelor of Science (BS).