Faculty prepare for spring semester with new goals, enthusiasm for student success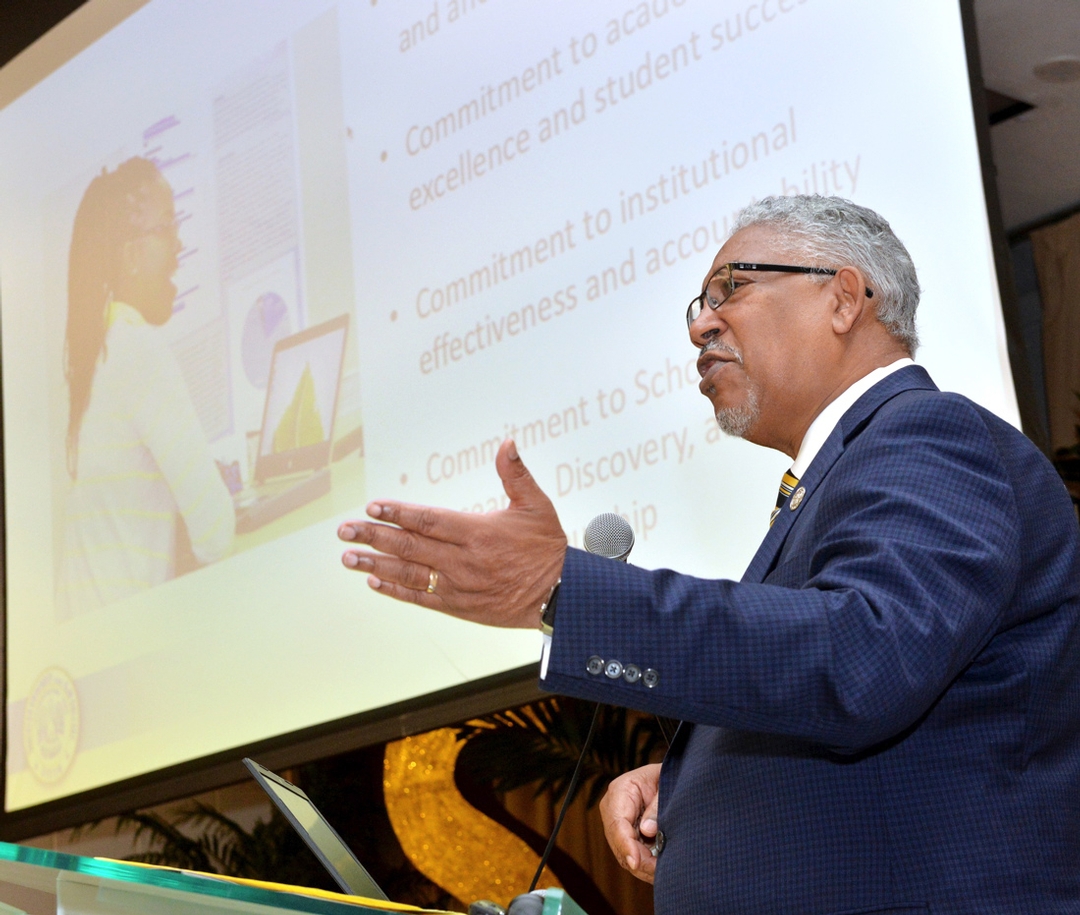 The Southern University academic community on Wednesday kicked off a new semester with the Spring 2019 Faculty Convocation. The two-day meeting is geared towards rolling out new initiatives and innovative technology. Ray L. Belton, president of the Southern University System and chancellor of the Baton Rouge campus, presented an overview on the System's working strategic plan that includes goals and objectives for student success, facility improvements, partnerships and more.
"At the core of this plan is student success. If we keep that in mind in everything we do — building up students — we build up everything else. We build on this campus and beyond the Bluff," Belton said. "Our promise is that when students walk through our doors, we will offer them an enriching educational experience that will make them competitive in the present workforce."
Other highlights of the convocation were presentations by faculty and staff on aligning the "Imagine 20K" strategic plan throughout the system, status of the university's SACS reaccreditation and research findings.
James Ammons, executive vice president/executive vice chancellor, ended the first session by delivering a charge to faculty to "recommit to every student at the university, regardless of test scores or grades."
"We have to look at our students as having huge potential," Ammons said. "We have everything at our fingertips to place Southern University on the map in highly represented disciplines. Our goal is to educate our students so that they can go out and not only compete, but win."