Southern University System Board installs new leadership, members during January meeting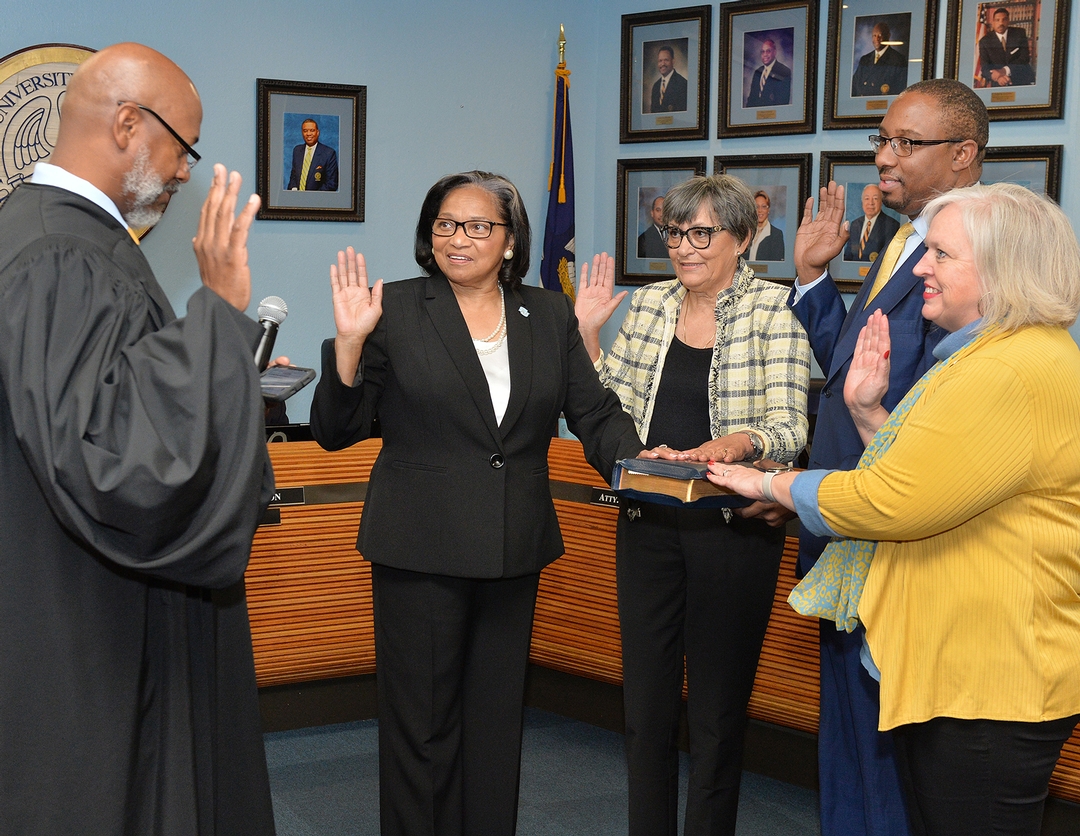 Three new members and two returning members were installed as part of the Southern University System Board of Supervisors during its monthly meeting on Jan. 6 on the campus of Southern University and A&M College. Board chairman Myron K. Lawson, who was elected in November, was formally installed along with returning vice chairman Dr. Rani Whitfield.
Joining the Board are:
Paul P. Matthews of Metairie, CEO of the Port of South Louisiana, will represent the 1st congressional district.
Maple L. Gaines of New Orleans, a retiree of the Louisiana Fourth Circuit Court of Appeal, will represent the 2nd congressional district.
Zazell V. Dudley of Shreveport, director of economic development for the Caddo-Bossier Parish Port Commission, will represent the 4th congressional district.
Returning members are former Board chairwoman Ann Smith, representing the 5th congressional district and at-large member Christy O. Reeves. For the full list of members of the Southern University System, click here.