Southern University to celebrate 143 years with events through March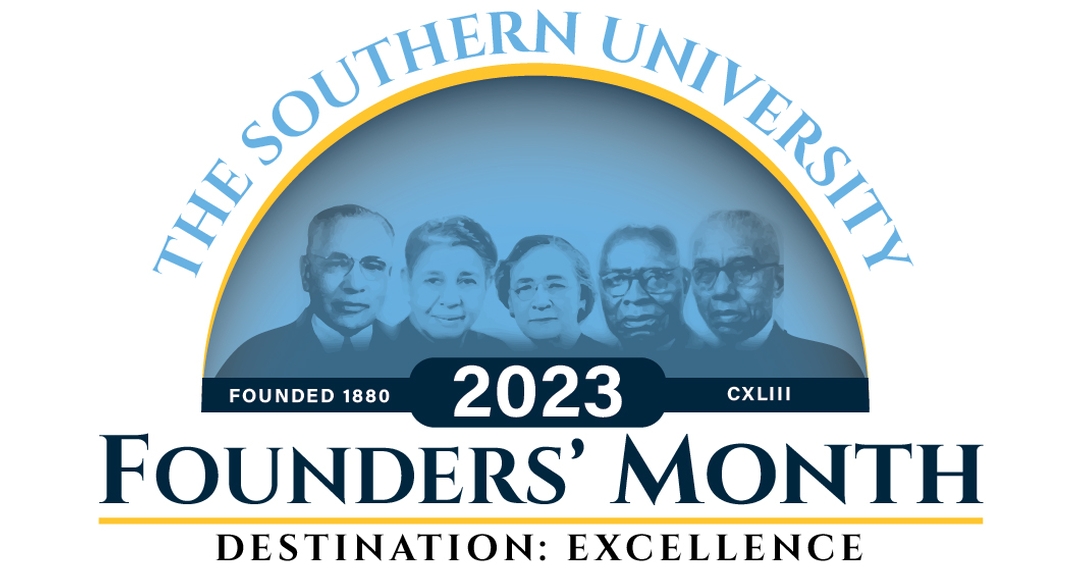 Southern University to celebrate 143 years with events through March, including investiture of President-Chancellor Shields
BATON ROUGE, La. — Southern University is preparing to celebrate its 143rd anniversary with a host of events during "Southern University Founders' Month" in March. Themed, "Destination: Excellence," activities will include the annual Founders' Day Convocation on March 9 at 10 a.m. in the F.G. Clark Activity Center at Southern University and A&M College. This year, the convocation will feature the investiture of President-Chancellor Dennis J. Shields. The speaker for the occasion is John Silvanus Wilson Jr., executive director of the Millennium Leadership Initiative and 11th president of Morehouse College. A community reception will follow.
Other events include:
March 2-4
80th Annual State Livestock & Poultry Show
Presented by the Southern University Agricultural Research and Extension Center
Maurice A. Edmond Livestock Arena
March 6 – March 31
John B. Cade Library Founders' Day Exhibits
March 7
Scotlandville Magnet High School Day at Southern University and A&M College
March 9
Founders' Day Pilgrimage with Southern University Laboratory School
9 a.m., Riverfront
Speaker: Councilman Darryl Hurst, City of Baton Rouge/East Baton Rouge Parish

March 10
Southern University Law Center E-Sports Innovation Lab Ribbon Cutting
Smith-Brown Memorial Union
March 12-14
Inaugural SU Presidential Invitational Golf Classic and Leadership Roundtable
Southern University and A&M College was founded on March 9, 1880. With its first campus in New Orleans, it relocated to Baton Rouge in 1914. . It relocated to Baton Rouge in 1914. Over the years, other distinct campuses were established, including Southern University at New Orleans, Southern University Shreveport, and Southern University Law Center. All campuses became part of the Southern University System, formally organized in 1974. The Southern University Cooperative Extension Program, which was established in 1972 and now named the Southern University Agricultural, Research and Extension Center, became the fifth campus of the System in 2003.
For a full schedule of Founders' Month events, University archives and more, go to subr.edu/foundersmonth. All events are free and open to the public unless otherwise noted.