Southern University to stream funeral services for college football great Marino Casem on Saturday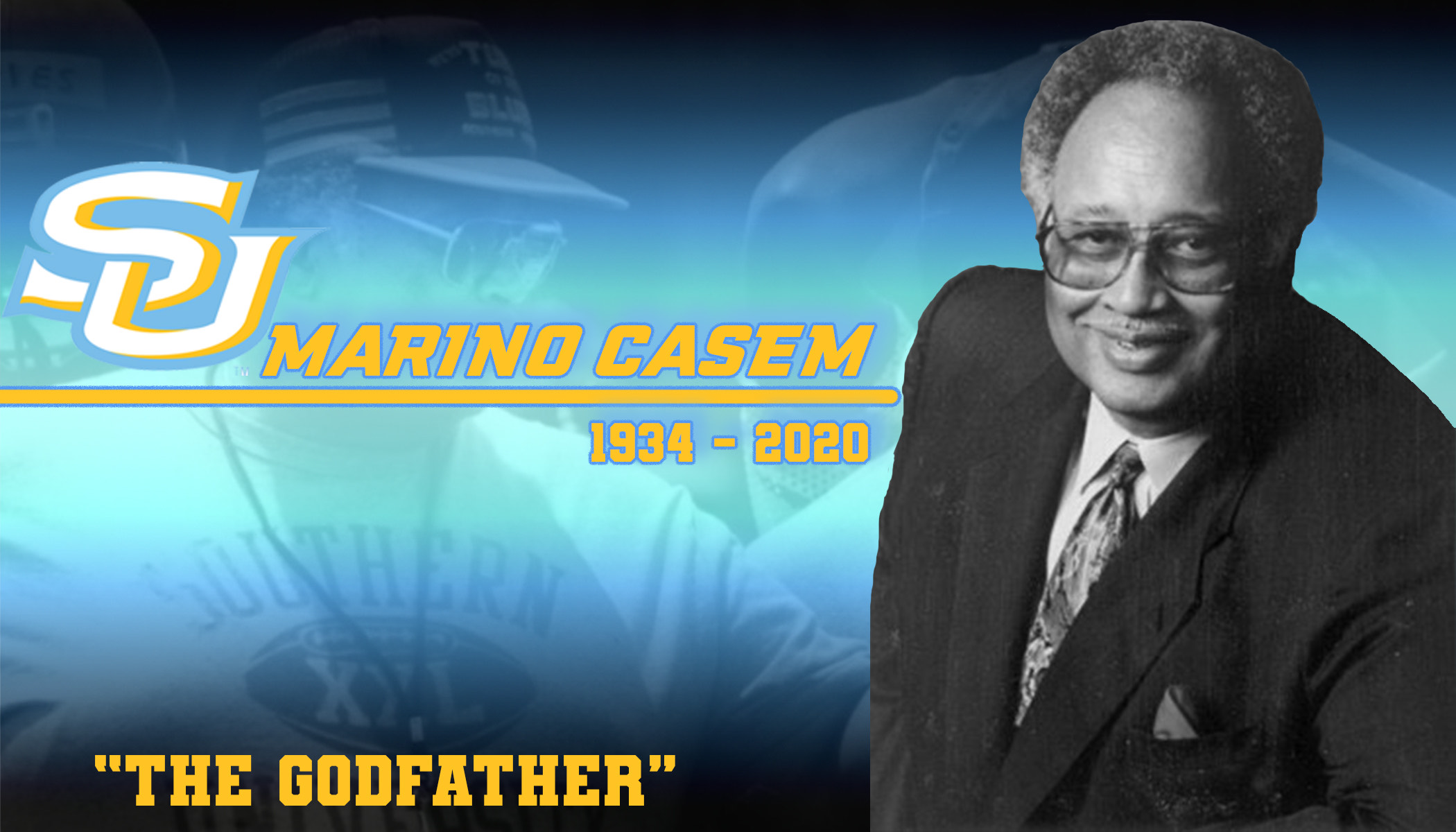 Southern University to stream funeral services for college football great Marino Casem on Saturday
Southern University will live stream the funeral services for former director of athletics Marino Casem on its official Facebook page on Saturday beginning at 11 a.m. Casem died on April 25 at the age of 85.
Known as "The Godfather," Casem served as director of athletics at Southern from 1986 until his retirement in 1999. While at the helm of the athletics programs, Casem guided the Jaguars football program for three seasons to a 19-14 record (12-9 in the Southwestern Athletic Conference) and guided the athletic department into the top overall sports program in the SWAC. Southern captured seven SWAC Commissioner Cups, six SWAC men's all-sports trophies and nine SWAC women's all-sports trophies.
Prior to coming to Southern, Casem served as athletics director and head football coach at Alcorn State University from 1966-1986. While at Alcorn, he was responsible for the construction of the athletics complex and was instrumental in the design and planning of the football stadium. He was at the helm of the department in 1979 when the Braves' men's basketball team became the first historically black university to capture a win in the National Invitational Tournament. As head football coach from 1964 to 1985, he captured seven SWAC Championships, seven National Black College Championships, and was named Coach of the Year seven times by both National Black College Championship and SWAC.

Throughout his illustrious career, Casem served on many national committees, including those under the auspices of the National Collegiate Athletic Association and the U.S. Olympic Committee Minority Task Force. Casem also received numerous honors, including being inducted into the National Association of Collegiate Directors of Athletics Fame National Football Foundation and College Hall of Fame, SWAC Hall of Fame, Alcorn State Hall of Honor, and Mississippi Sports Hall of Fame. He also received a Doctorate of Humane Letters from Alcorn.
The funeral services for Casem will be conducted by conducted by Father Paul Counce at Green Oaks Memorial Park Cemetery in Baton Rouge. A drive-through viewing will follow at 11:30 a.m. For the full obituary and more details on honoring Casem, click here.