Southern's nursing and online learning programs ranked among the most affordable in Louisiana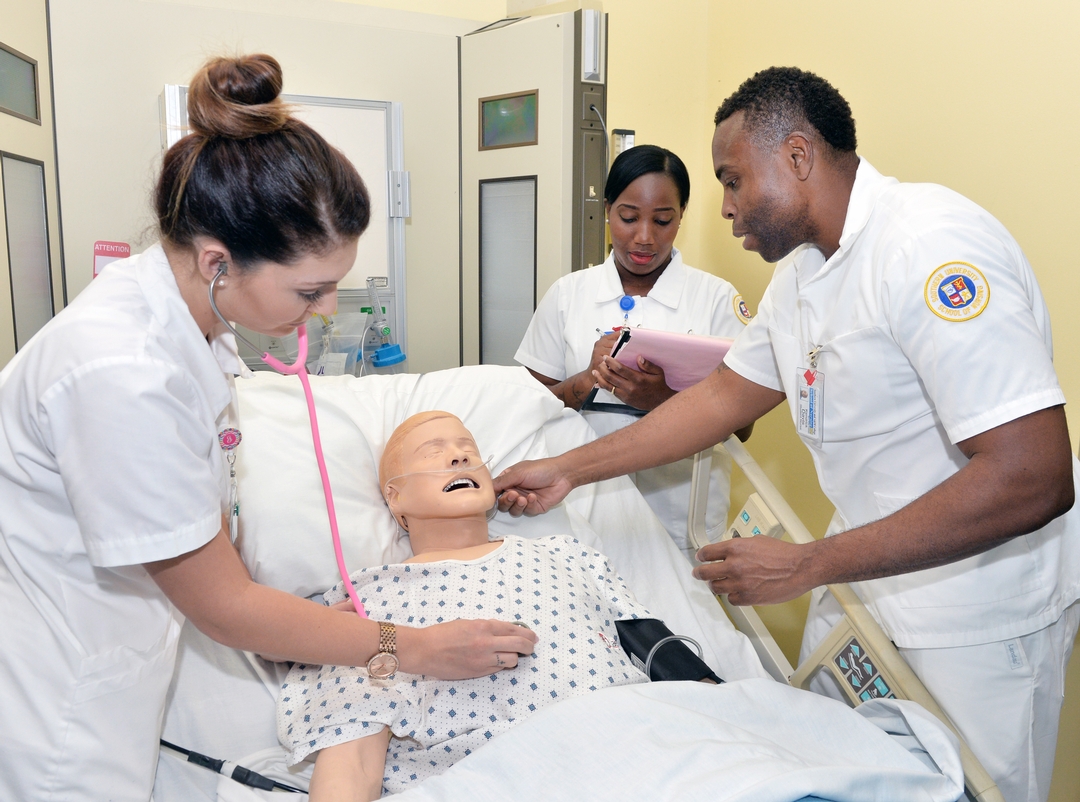 Recently released rankings by research firms list several Southern University Baton Rouge(SUBR) programs among those offering the best value in the state. The Graduate Nursing website ranked the masters in nursing-family nurse practitioner program (MSN-FNP) as the number one best value in Louisiana. The Guide to Online Schools and Affordable Colleges Online website ranked Southern's online programs among the state's best affordable options.
According to the Graduate Nursing website, Southern's MSN-FNP in the College of Nursing and Allied Health is ranked number one on its 2019-20 Best Value list for Louisiana. The ranking highlighted the program as one of the most respected family nursing practitioner programs in the state. The program admits students in the fall, spring, and summer semesters, allowing students to get started at the time of year that best suits their personal scheduling needs. Students can also choose a full or part-time schedule.
"We are honored by the ranking and believe that affordability makes our college more appealing to students," said Jacqueline Hill, interim dean of the College of Nursing and Allied Health. "Our nursing programs in general are competitive and in high demand. As a nationally recognized program, we have graduated more than 400 MSN nurses since the inception of the program. The average pass rate on the national certification exam for our nurse practitioner students is 94 percent. We welcome students who can benefit from what we have to offer."
The site is a collaborative effort between registered nurses who expressed the need for a resource on graduate degree and certification options for entering advanced practice. It looks at fully accredited MSN-FNP programs within each state and made side-by-side comparisons of total tuition cost.
Two separate rankings listed SUBR's online programs among the best in the state. The 2019 Best Online Colleges & Degrees guide listed the SUBR online program as number three in the state. The guide was compiled by SR Education Group, an education research publisher founded in 2004.
"We are not surprised by the ranking since we are in a position to make our program affordable," said Moustapha Diack, Southern University System associate vice president for online learning services. "In addition to being the first HBCU and institution in Louisiana to deploy Open Education Resources (OER) technology as a competitive mean for making college more affordable, we are building quality online programs to expand our outreach to a broader audience, including non-traditional students."
The list of schools highlights the best online schools in Louisiana based on their affordable annual tuition rates and alumni salaries.
"We are excited to offer the most comprehensive and diverse collection of online school and program rankings," said Sung Rhee, CEO of SR Education Group. "Our resources give prospective students transparent and accessible information to help them make important decisions about investments in their education and future career paths."
The Affordable Colleges Online (ACO) website, a leader in higher education information, resources and rankings, ranked Southern's master's of public administration online program as one of the best online learning environments in the state. The SUBR's program was ranked 11 among online programs in Louisiana.
"In our seventh annual survey of online learning programs across the nation, we wanted to honor the colleges and universities that are providing innovative ways for students to complete a degree," said Dan Schuessler, CEO and Founder of AffordableCollegesOnline.org. "These schools are going above and beyond the industry standard to help make online education programs more accessible and affordable."

Only accredited, public, not-for-profit institutions with at least one online program were eligible for placement in these rankings. The primary data points used to identify the best online colleges and programs for 2018 were: acceptance rates; cost of tuition; degrees awarded; and graduation rates.
For more information about SUBR nursing MSN-FNP and online programs, visit www.subr.edu.