Masters of Public Administration
Masters' of Public Administration
Southern University offers a program leading to the degree of Master of Public Administration (MPA), which is accredited by the National Association of Schools of Public Affairs and Administration. Currently, there are 182 students in the Masters of Public Administration program.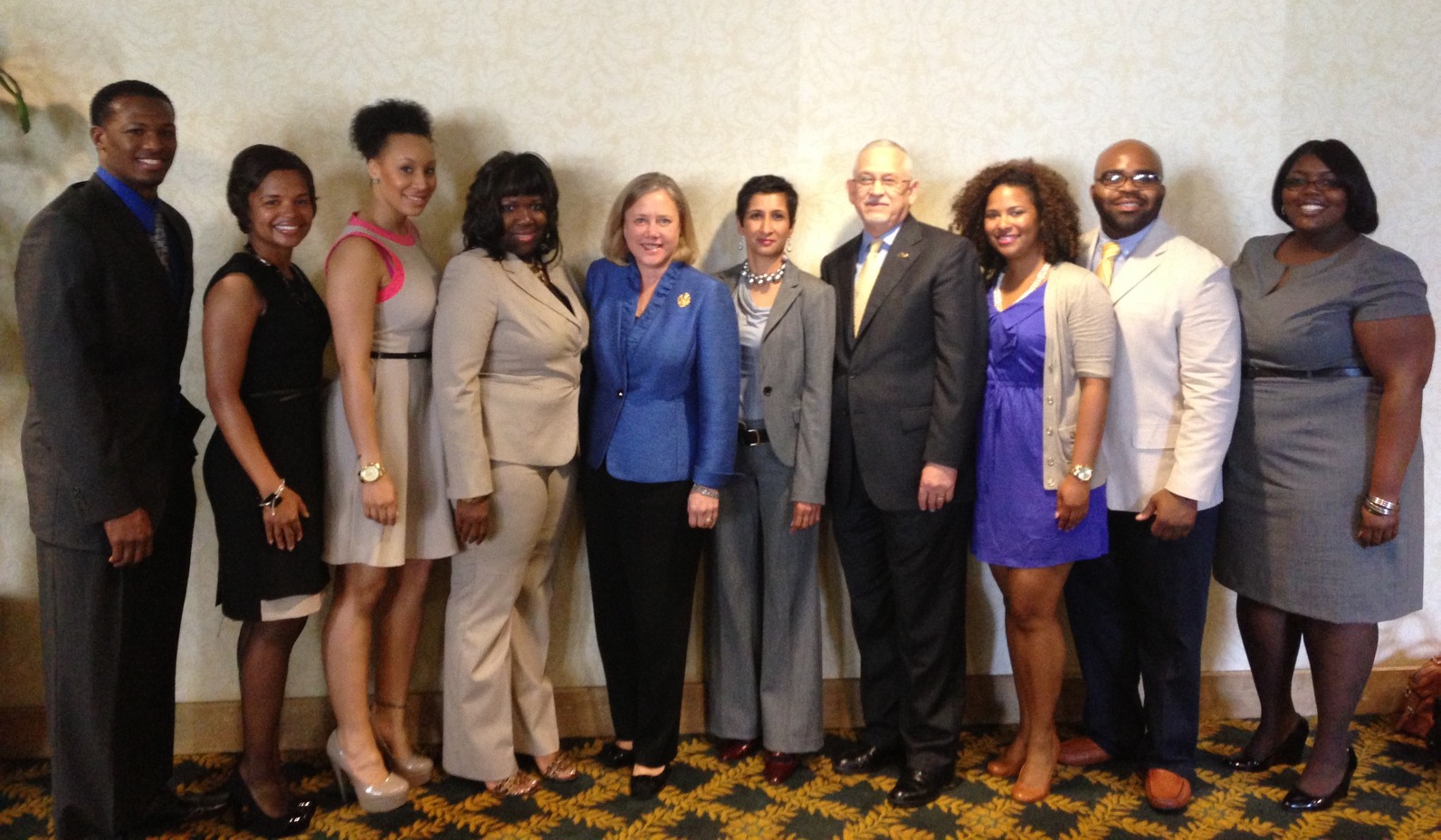 The MPA students from the Nelson Mandela School attended a luncheon honoring public leaders at the annual conference of the American Society of Public Administration on March 16, 2013 in New Orleans, Louisiana. From left to right: Mr. Chad Morton; Ms. Michelle Dennis;Ms. Brittnay Waugh; Ms. Devonne Williams-Campbell; Sen. Mary Landrieu; Dr. Revathi Hines; Dr. James Llorens; Ms. Lebra Bias; Mr. Eric Davis; andMs. Ebony Baylor.
The circumstances of the world are continually changing, and the opinions of men change also; and as government is for the living, and not for the dead, it is the living only that has any right in it. That which may be thought right and found convenient in one age, may be though wrong and found inconvenient in another. In such cases, who is to decide, the living, or the dead"
-Thomas Paine