About the School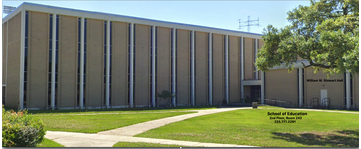 W.W. Stewart Hall
2nd Floor, Room 243
225.771.2291
A Place Where Everyone Knows Your Name
The School of Education provides appropriate, intensive educational and field experience opportunities for teacher candidates and professional educators. We also provide professional service and leadership to school systems within our region and state.
Mission and Vision
The Mission of the University
The mission of Southern University and A&M College, an historically Black,1890 land-grant institution, is to provide opportunities for a diverse student population to achieve a high-quality global educational experience, to engage in scholarly research, and creative activities, and to give meaningful public service to the community, the state, the nation, and world so that Southern University graduates are competent, informed, and productive citizens.
The Mission of the College
The College of Humanities and Interdisciplinary Studies (CoHIS) develops professionals who think critically and use best practices in diverse environments. CoHIS is committed to preparing students to become critically aware of political, social, economic, and educational institutions, and instilling within students the basic concepts of justice, truth, and beauty; an orderly process of thinking; and a hierarchy of values.
The School of Education Mission Statement
The School of Education prepares diverse professionals who foster learning by utilizing technology and best practices in diverse educational and clinical environments.