Post Bachelor's Frequently Asked Questions
"Education is the most powerful weapon which you can use to change the world." Nelson Mandela______________________________
The Department of Speech-Language Pathology and Audiology welcome applications from local, national, and international prospective students of all populations. Accepted students transfer to us with completed program requirements or previous degrees from other accredited colleges. We are so excited that you are wanting to come join the SU family, GEAUX JAGS!
Why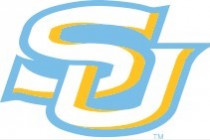 Nurturing environment
Faculty Advisement and Career Plans
Opportunities to have hands on independent research experience
State of the art equipment for clinic
Hands on clinical experience
Close supervision for student-clinicians by experience speech-language pathologists
Opportunities to present research at conferences
LOOKING FOR FINANCIAL AID
You're Not in This Alone
A career in speech-language pathology can be financially rewarding. Why not reward yourself by exploring the wide variety of financial aid available to students in audiology, speech-language pathology, and the related sciences?
Types of funding. Scholarships, grants, loans, and work-study programs for undergraduate, graduate, doctoral, and postdoctoral students.
Sources. Federal, state, and local governments; private agencies; foundations; and service organizations such as fraternities and sororities.
Aid for specific groups of recipients. Individuals from racial/ethnic diverse groups, those with disabilities, mature returning students, and groups by gender.

Two Words: Start Now! It is Never Too Late!
The sooner you begin, the better your chances will be to tap into all available funding sources. By starting now and searching thoroughly, you may well be able to complete your education debt-free!
Ask for advice. Consult with your high school guidance counselor, college/university career counselor, and/or the financial aid office.
Get specific. Research various sources of aid. Make a list of the requirements, applications, and deadlines. Apply early for the best opportunity.
Expand Your Search. In addition to the many funding resources shown here, expand your search to include audiology, speech-language pathology, communication, healthcare and science careers. Time spent on the Internet can pay big dividends.
Funding Opportunities Available
Web Links
Checkout the ASHA Foundation Here
The ASHA Foundation provides support to promising students, researchers, and clinicians for education and research.
Please click here ASHA also has AWARD PROGRAMS FOR STUDENTS
Marketing Trends in Speech-Language Pathology
Future Outlook: Speech-Language Pathology
Excellent job opportunities in speech-language pathology are expected to grow by 25 percent from 2019 to 2029, faster than the average for all occupations. As a result of the growth, approximately 40,500 speech-language pathology jobs will be available over the 10-year period. Of the 211,000 professionals whom ASHA represents, approximately 181,628 are certified speech-language pathologists and 785 hold dual certification as both audiologists and SLPs.
Reasons for Growth
Older Populations—The expanding population in older age groups is prone to medical conditions that result in speech, language, and swallowing problems.
Retirees—An expected increase in retirements throughout the coming years should create excellent job opportunities for speech-language pathologists.
Increased Survival Rates—Medical advances are improving the survival rate of premature infants and trauma and stroke victims, who then need assessment and possible treatment.
Early Identification and Diagnosis—Greater awareness of the importance of early identification and diagnosis of speech, language, and swallowing disorders in young children will increase employment.
Increased School Enrollments—Employment in educational services will increase along with growth in elementary and secondary school enrollments, including the enrollment of special education students. Federal law guarantees special education and related services to all eligible children with disabilities.
Need for Contract Services—The number of speech-language pathologists in private practice will rise due to the increasing use of contract services by hospitals, schools, and nursing care facilities.
Bilingualism—Many opportunities exist for those with the ability to speak a second language.
Future Outlook: Communication Sciences and Disorders—Faculty and Speech and Hearing Scientists
Employment of speech-language pathologists is projected to grow 25 percent from 2019 to 2029, much faster than the average for all occupations. The anticipated faculty shortages within CSD departments will focus attention on the discipline and the need to expand research opportunities and promote higher education as a career, as well as target and coordinate data collection and dissemination (about supply and demand of PhD faculty and students). Other areas for expanded activities include developing a centralized mechanism for information exchange, enhancing research training experience, and promoting doctoral program leadership. With regards to the SLP job outlook, the Bureau of Labor Statistics estimates that 25,900 new SLPS will be needed by 2026-18 percent more than the 145,100 SLPs in the United States in 2016. With this growing market, many people may consider SLP careers where they will find meaningful work that is flexible to their needs and interests.
Salary Expectation for the Speech-Language Pathologist
The median SLP salary in 2017 was $76, 610, up by more than 14 percent since 2010. Salaries vary by setting and geography and are commensurate with experience. Median SLP Salaries by Setting
Nursing and residential care facilities- $93,110
Office of physical and occupational therapists, speech-language pathologists, and audiologists-$83,800
State, local, or private hospitals-$82,830
State, local, or private educational services-$66,960
SLP Salaries by Geography
Salaries vary by geographic region and depend on the local average cost of living. The highest demand for SLPs tend to be in major metropolitan areas. According to the Bureau Labor of Statistics, states with some of the highest average SLP salaries include Alaska, California, Connecticut, and New York.
Reasons for Growth
The anticipated shortages of PhD-prepared people in CSD may be attributed to:
Growth within the professions.
Increased number of retiring faculty.
Fewer doctoral students.
Careers as teachers, scholars, and researchers can be pursued at many different types of universities and colleges. Individuals with a PhD may also be employed at hospitals or clinics where clinical research is a part of the institution's mission or in an industry-related organization (e.g., hearing aid manufacturer) for product research and development.
Resources and Policy Documents that Govern the Practice of the Professions
Your emails or calls are important to us. Your inquiries may be forwarded to the appropriate person for follow-up and will be addressed during normal daytime business hours at their earliest convenience. Always be sure to include what you are inquiring about in the subject line of an email, your questions, and contact information. At this time, we only are able to correspond in English.
Department Contact
Email: suslp@sus.edu
Phone: 225-771-2449

Chat with Dr. Patricia Minnis vis Microsoft Teams (patricia.minnis@sus.edu)