CareSouth donates $1.4 million to Southern University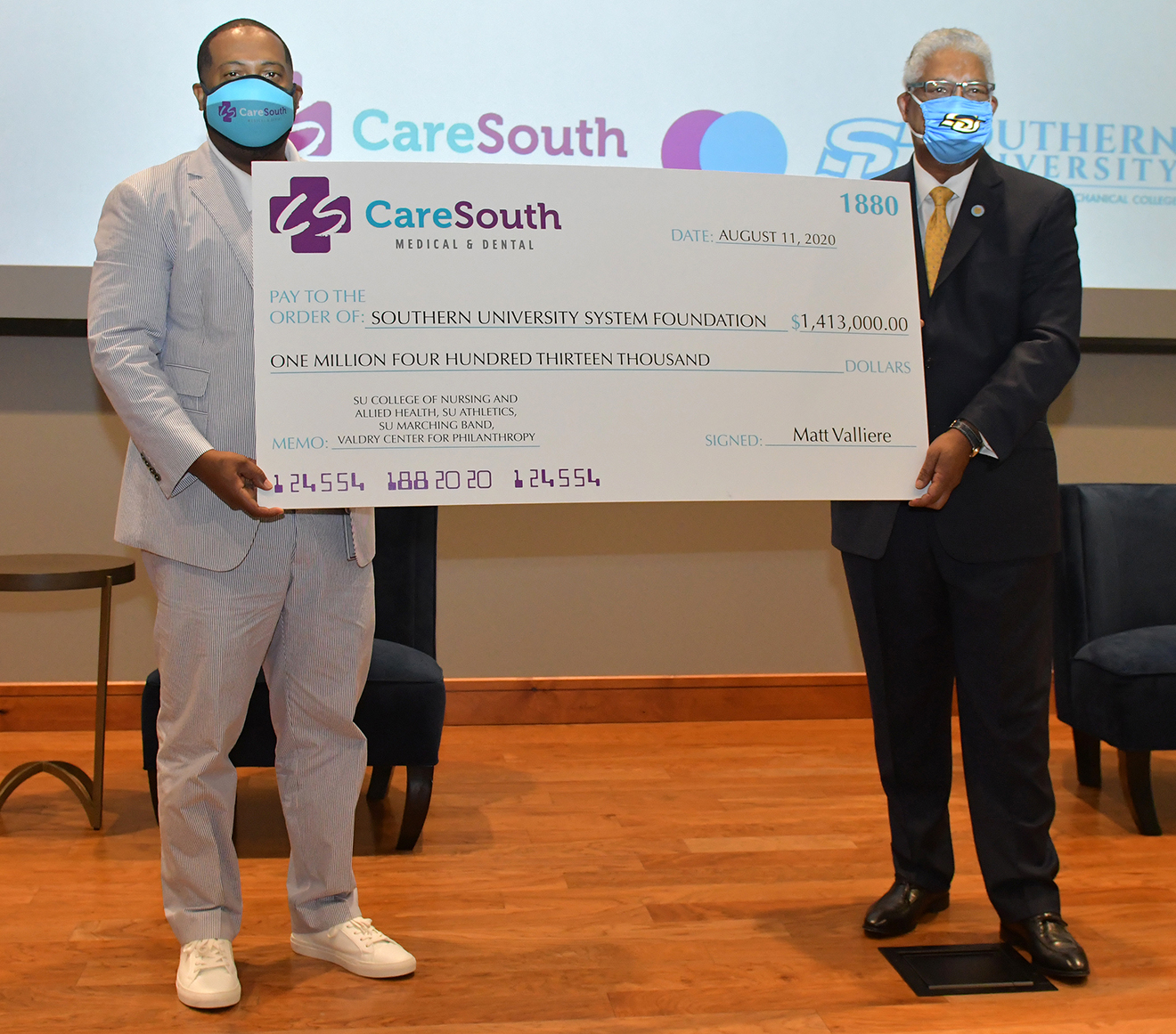 CareSouth donates $1.4 million to Southern University
CareSouth Medical and Dental in Baton Rouge today announced a donation of $1.4 million to Southern University. The money will be used to help fund the CareSouth/Southern University Employee Wellness Clinic; College of Nursing and Allied Health Scholarship Fund; Department of Athletics; "Human Jukebox " Marching Band; and the Valdry Center for Philanthropy. The donation will be disbursed to the entities over five years.
"We are extremely grateful for this gift from our community partner CareSouth," said
Ray L. Belton, President-Chancellor of the Southern University System. "This funding will impact not only our students in these programs, but also our faculty and staff who have a major role in student success. We look forward to continuing to bring to fruition projects and scholarships made possible by CareSouth."
At the press conference held at the Valdry Center, Belton also said that this gift "sends a message that our partnerships work to advance the roles and mission of the university."
CareSouth and Southern began a partnership through the university's Department of Athletics three years ago and "expanded to help bridge the gap between health, wellness and education," said Matthew Valliere, chief executive officer of CareSouth.
"We share a similar mission in helping vulnerable populations and we're excited to give this donation to assist this great institution and pillar in our community in continuing the exceptional work that they do in preparing our future workforce," Valliere said.