Martinez-Ceballos Lab

Martinez-Ceballos Lab Follow us on Twitter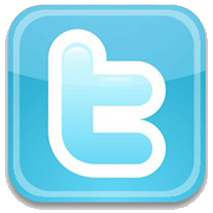 The main project in Dr. Martinez-Ceballos laboratory focuses on the role of the Hoxa1 transcription factor on the differentiation of mouse embryonic stem cells (ESCs) along a neuroectodermal pathway. The long-term goal of this project is to elucidate and characterize the molecular mechanisms by which the Hoxa1 transcription factor directs the differentiation of embryonic stem cells into neurons. Expression of the Hoxa1 gene in cells and tissues can be activated by retinoic acid (RA), a derivative of vitamin A. Inactivation of both alleles of the Hoxa1 gene in mice results in numerous developmental defects, including hindbrain deficiencies and abnormal skull ossification, and ultimately, in neonatal death. In humans, truncating mutations of the HOXA1 gene have been associated to autism susceptibility. This project forms part of the Master's theses of Amita Shresta and Sri L. Kona. This project is currently funded by a AREA grant (R15) from the National Institute of Health (1R15NS091949-01).
A second project in Dr. Martinez-Ceballos laboratory seeks to identify and characterize the drug-resistant cell populations, presumably cancer stem cells, which arise after treatment of human prostate cancer cells lines with combinations of a number of environmental pollutants and anticancer drugs. The activation of various cell survival pathways is currently been examined in treated versus untreated cancer cell lines. This project forms part of the dissertation research of two Ph.D. students.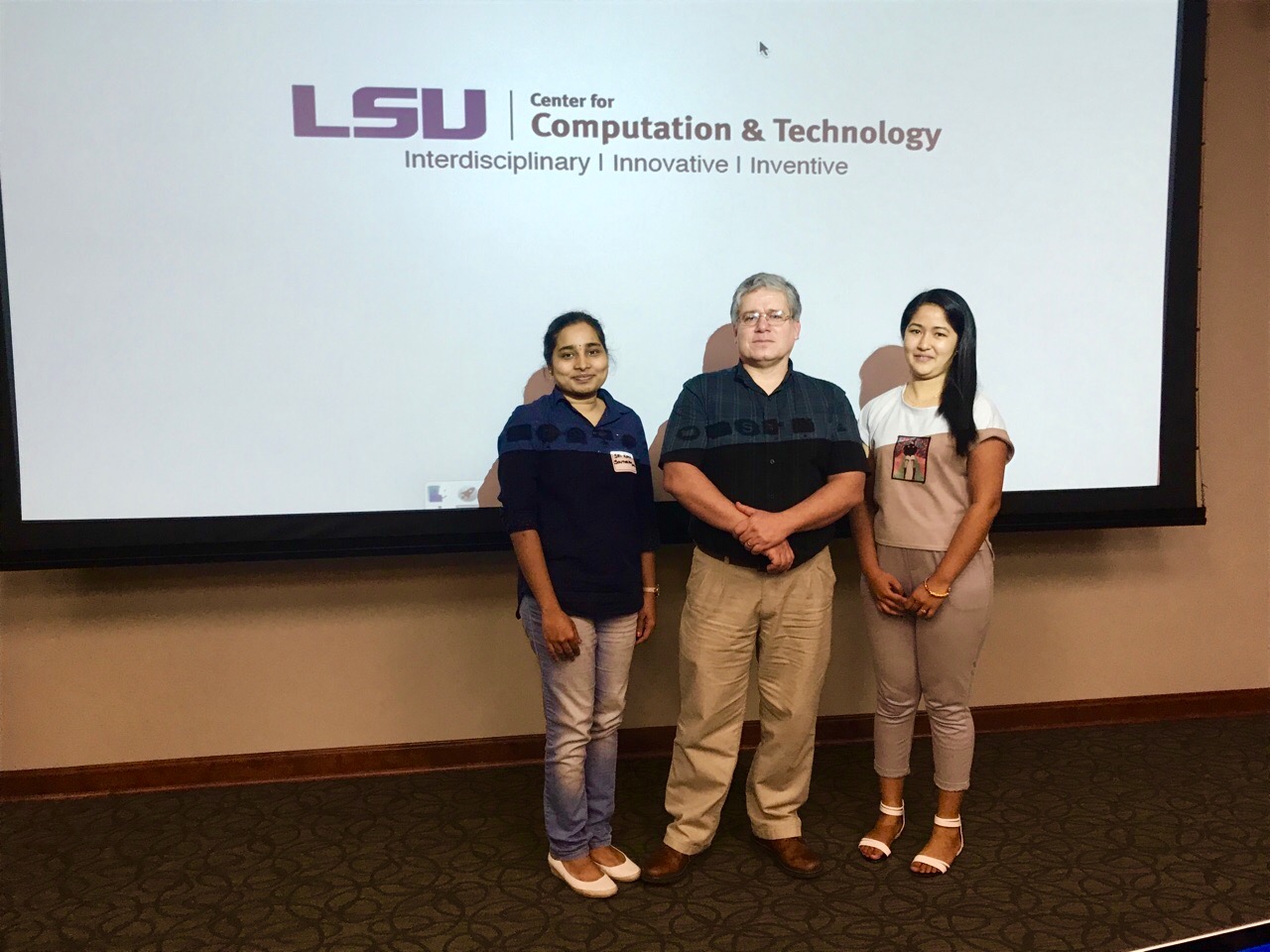 Sri L.D. Kona, Dr. Martinez-Ceballos, and Amita Shresta at an LSU Workshop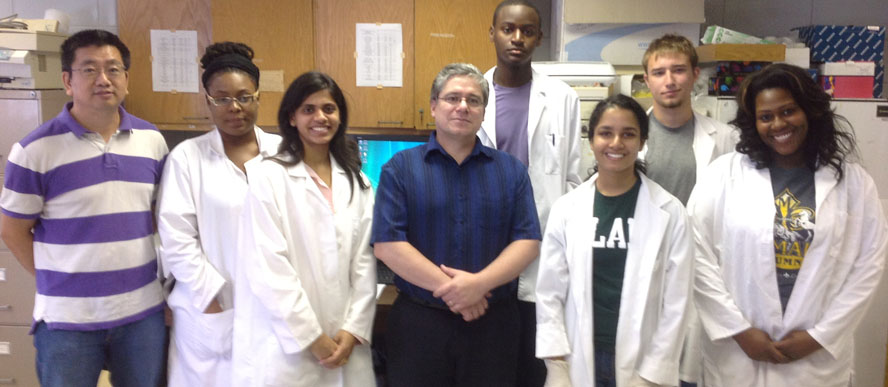 Dr. Xiaoping Yi, Danielle Refuge (former Ph.D. student), Niharika Mente (former Biology Master's student), Dr. Eduardo Martinez-Ceballos, highschool summer interns from the Louisiana School for Math, Science, and the Arts, LSMSA (Alex Robertson, Kripa Upadhyay, Ty Doiron), Dominique Townsend (Ph.D. student).
Dr. Xiaoping Yi's Lab
Dr. Xiaoping Yi's research focuses on the mechanism of Resveratrol (RES) action on the induction of apoptosis in human prostate cancer cell lines. His research is currently funded by a Pilot Project grant from the LSU INBRE Program. Three Graduate students from the Biology Master's program work with Dr. Xiaoping on this project: Willisa Gaut, Demario Vallier, and Javonte Blatcher.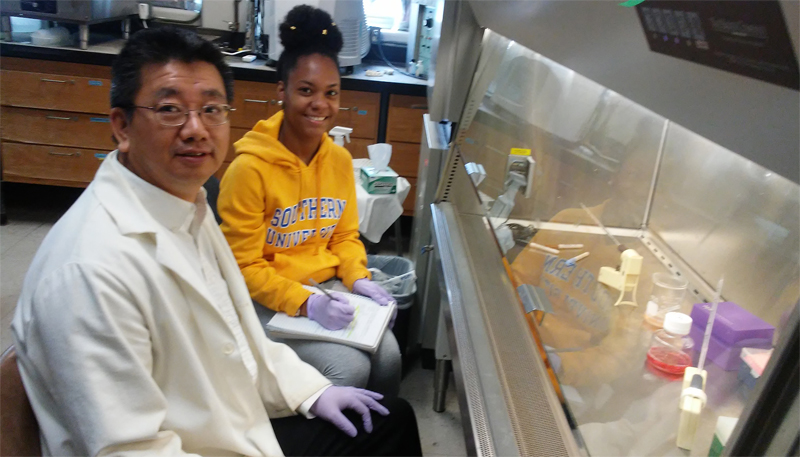 Dr. Xiaoping Yi and Javonte Blatcher (Biology MS student)