Rose Bowl Parade head visits with Human Jukebox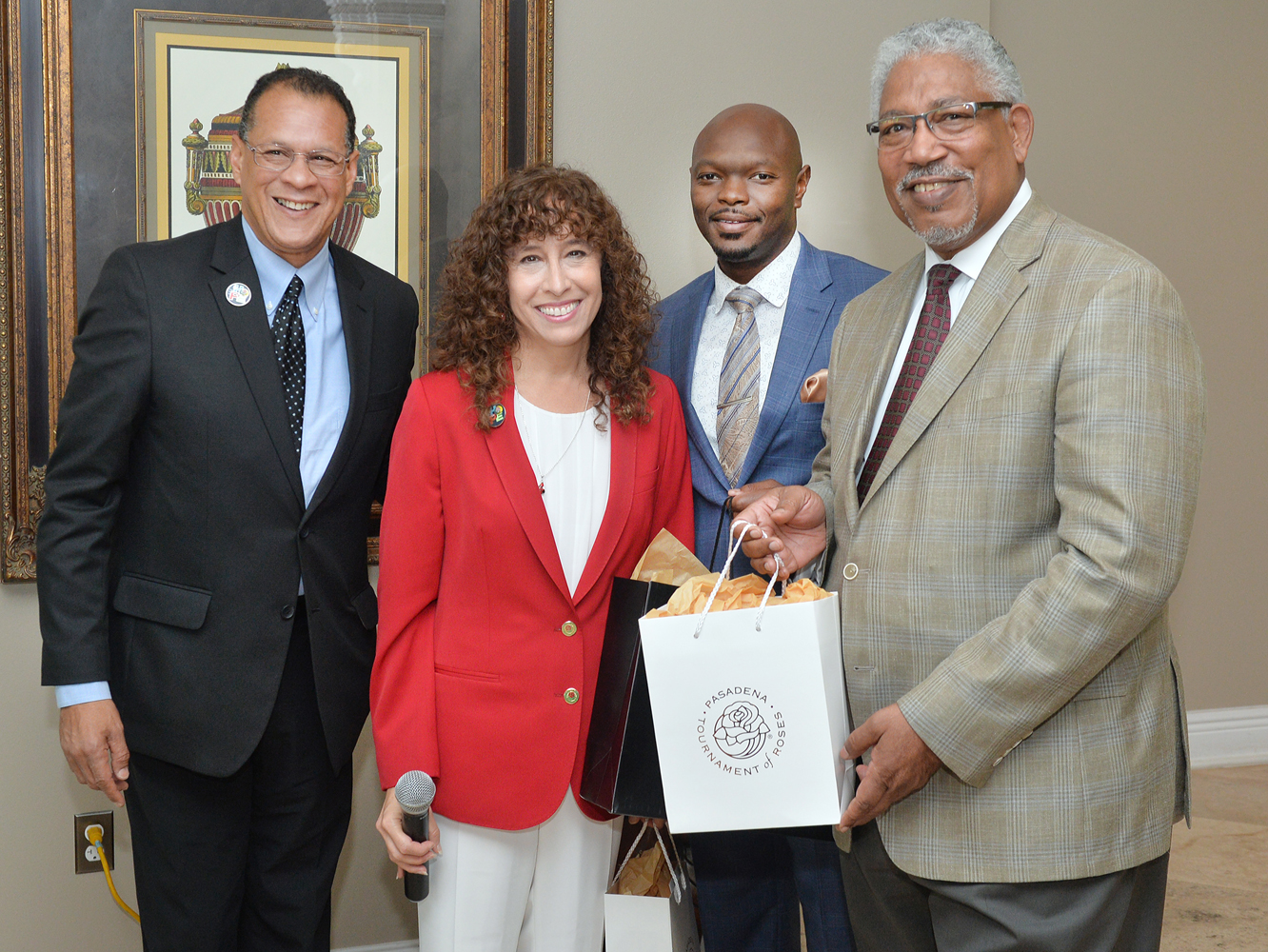 The Human Jukebox will be ringing in the New Year with a trip to sunny California. In January, the band, along with the Fabulous Dancing Dolls, will participate in the 131st Rose Bowl Parade in Pasdena, California. This year's theme is "The Power of Hope" which celebrates the influence of optimism and hope.
Rose Parade president Laura Farber recently visited the campus to meet university leadership and band members. During her welcome reception, Farber explained the meaning behind the theme and how the organization was diversely progressing. She officially welcomed the band to the parade by presenting band director Kedric Taylor and president-chancellor Ray L. Belton with the parade's traditional flag.
The band will not only be participating in the parade, but will perform at the annual Rose Bowl Bandfest.