SU fall enrollment sees jumps in key areas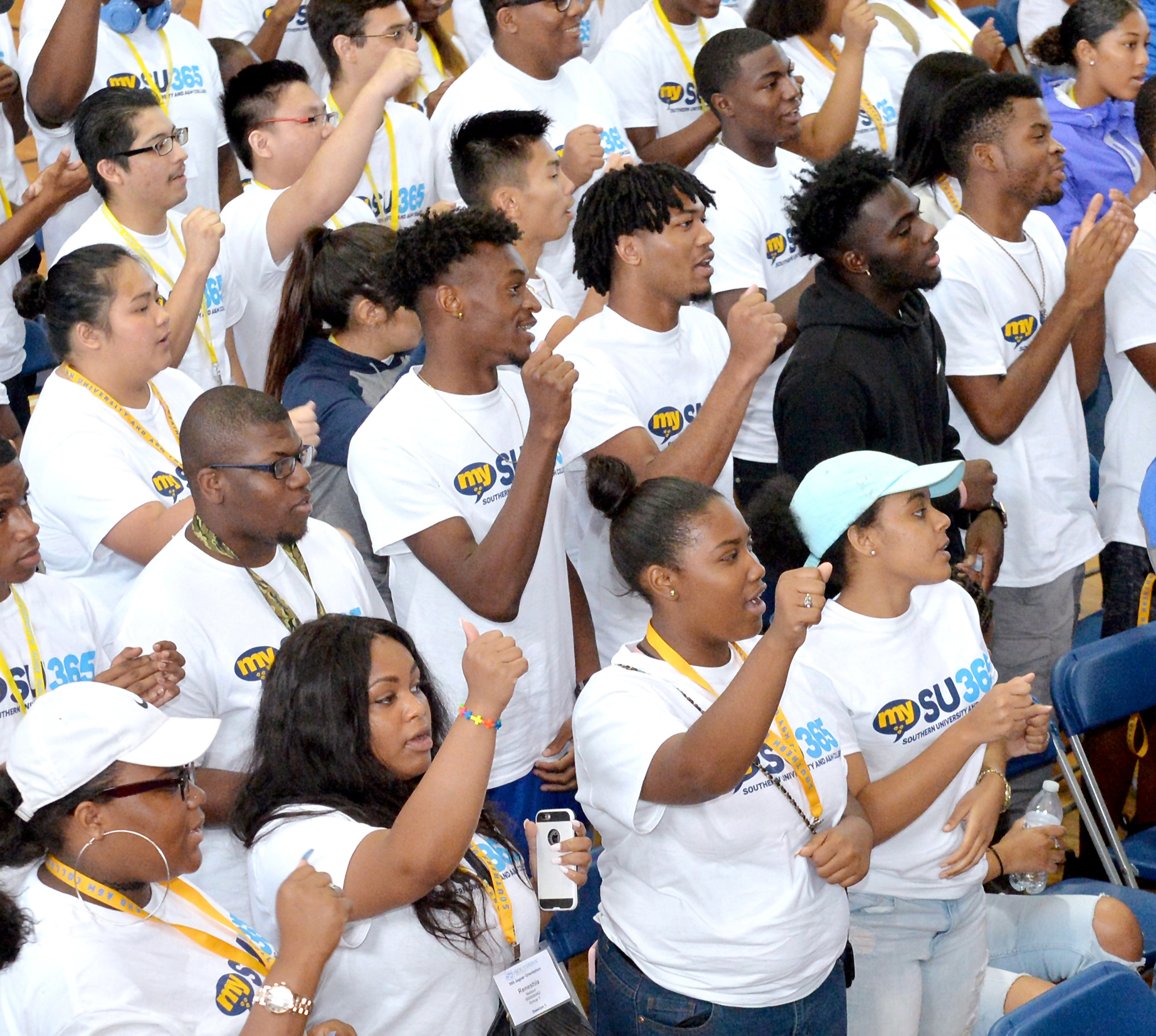 Student population is expanding at Southern University Baton Rouge. In particular, for the first time in several years, the University experienced significant growth in important sectors this fall. Online enrollment increased 70 percent from last fall; new first-time students had an increase of 13 percent; cross-enrolled saw an increase of 609 percent; and transfer students jumped five percent.
"What is encouraging about these numbers is the increase in the first-time freshmen at the University," comments Ray Belton, president-chancellor of the Southern University System. "The SUBR campus has suffered from declining enrollment for multiple years, so this response gives indication that we are on the right path."
The increase in online enrollment is associated with marketing strategies including targeted digital campaigns the University activated last semester. The focus was to highlight newly released programs and concentrate on a new demographic: working professionals.
"It gives me great joy to see our System flourish," said Luria Young, interim executive vice president for academic affairs and provost. "While working collectively, we achieved a goal that we can continue to build upon."
Dianna Depron, SUBR executive director of admissions and recruitment, attributes the increase in transfer and cross-enrolled students to trending recruitment tactics, such as social media and digital campaigns, email marketing, and aggressive recruiting.
In addition to the growing enrollment on its flagship campus, the SU System is enjoying encouraging numbers from the SU Law Center (SULC) and Southern University New Orleans (SUNO).
According to Lisa Mims-Devezin, SUNO chancellor, the campus overall enrollment increased nearly five percent with first-time freshmen student enrollment expanding by 47 percent.
"We took the initiative to do more community outreach, engagement, marketing, and recruitment," said Mims-Devezin.
SULC Chancellor John Pierre reported that despite the trends of national law schools, enrollment at the SU Law Center is up slightly this fall.
"We're very happy with the composition of the class and the numbers," said Pierre.
The SU System saw a moderate increase in overall student enrollment.
"We will continue to invest and to shape strategies that will prove to fulfill our enrollment aims," said Belton. "There is a great anticipation that we will continue to move the needle forward."