Southern alum and professor recounts working on Apollo 11 mission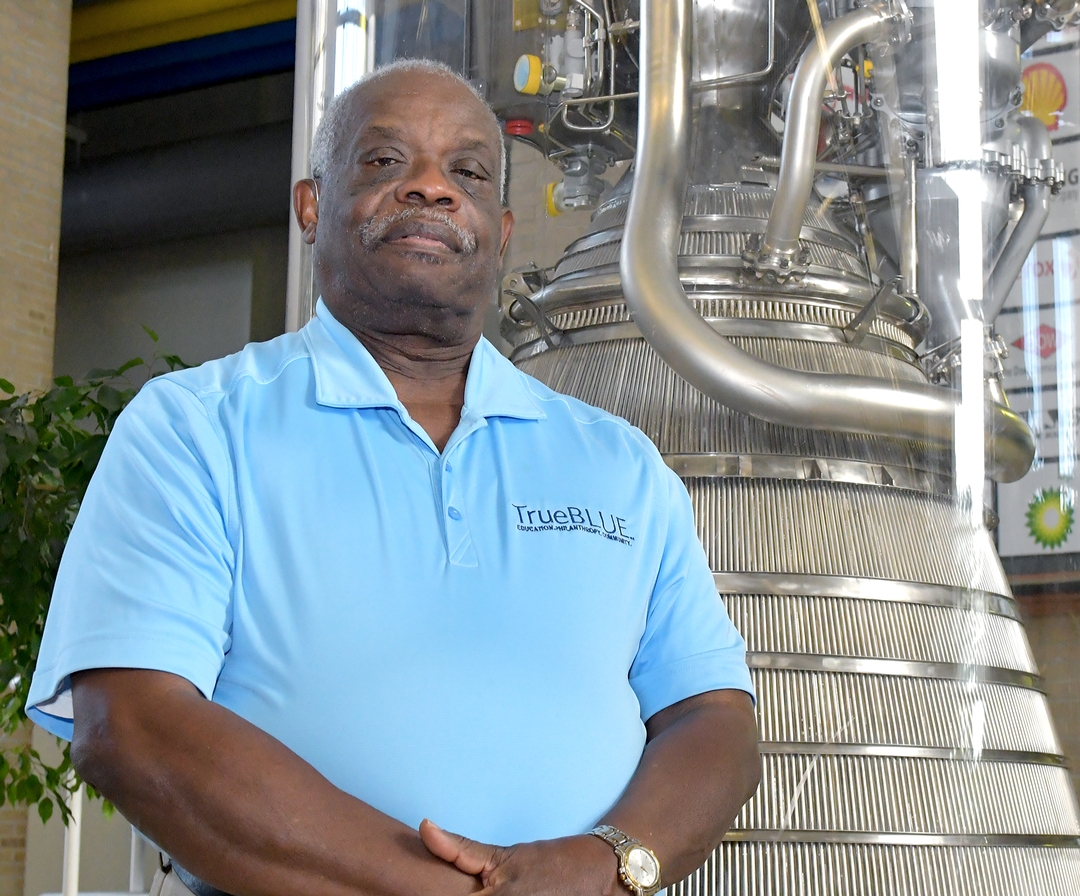 Growing up picking cotton in St. Joseph, Louisiana, Morgan Watson never in his wildest dreams envisioned that he, along with six other men, would become the first black engineers at the National Aeronautics and Space Administration, or NASA, and participate in sending the first man to the moon.
"It was great feeling knowing that I would be in the number to help get the first man to the moon," Watson said. "Our group was among the best and brightest engineers working on the (Apollo 11) mission."
During his administration, President John F. Kennedy pledged to the nation that before his tenure ended that man would successfully land on the moon and return back to Earth. Amid a divisive political climate where segregation reigned heavily below the Mason-Dixon line, a group of black engineering students from Southern University in Baton Rouge were chosen to "break the ice" on a new initiative and become interns for one of the country's prestigious organizations-NASA. The young men moved to Hunstville, Alabama, to work at the Marshall Space Flight Center. Watson worked on several missions, including the Saturn Rocket Missions where he worked testing rocket components.
"We were treated professionally and assigned meaningful tasks," said Watson, describing his work experience. "We couldn't fail because we knew that we were paving a legacy. I, personally, didn't want to fail because I knew where I would end up — back in the cotton field."
Beyond the integrated grounds of NASA, Watson and his fellow students were not free from the familiar treatment of the Jim Crow South. Watson recounts attending a Ray Charles concert where there was a "rope right down the middle between the white and black attendees." However, familial bonds were quick to form among the students as they went to church services and participated in other activities together. They also lived with other black families who treated them like blood relatives.
When the Apollo 11 mission commenced, Watson was tasked with testing engine components for the launch to ensure its viability. Being in a room with senior engineers didn't intimidate him. In fact, he had an advantage academically with not only taking the first computer science course at Southern but he also continuously took additional courses at a local college. He even wrote his own coding programs used to complete his tasks.
"After watching recent reports on the mission's anniversary, it brings back memories of how important my work was and the impact it made," Watson said. "Because I grew up picking cotton in Northeast Louisiana, it was hard to visualize that my life would take a dramatic turn once I entered college and started working for NASA."
After success with the mission and his exceptional work ethic, Watson graduated and was immediately hired to work for NASA to work on the thermodynamics of the Saturn V in New Orleans. In 1968, he returned to Southern to work as a faculty member in the engineering department. Upon retirement, he established an engineering consultancy firm where he assists local and state agencies on community projects. At the 2016 Founders' Day ceremonies, Southern awarded Watson and his fellow classmates with the President's Medal of Honor.
As Watson reflects on the 50th anniversary of the mission, he is proud of his work and the opportunity granted to forge an unwavering legacy. He is indebted to his alma mater, Southern University, for affording him this opportunity and being a "bridge over troubled water" for black students.