Southern University Alum Performs for Historic Super Bowl Halftime Show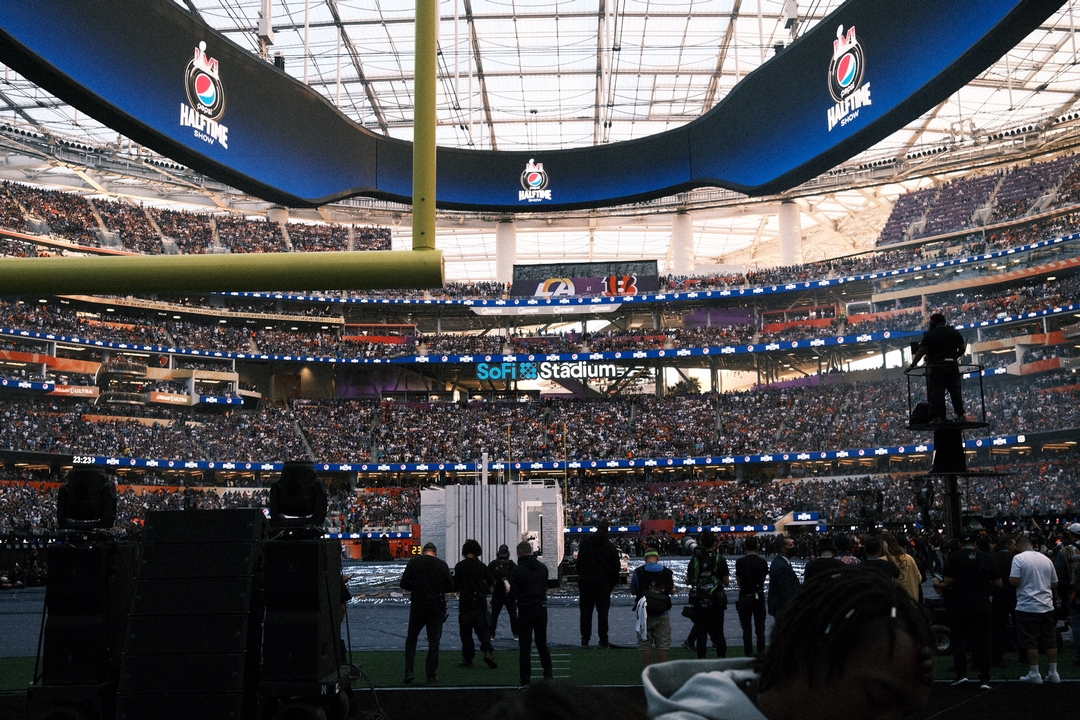 Southern University Alumnus Justin Polk performed for the Halftime Show of Super Bowl LVI, which matched the Los Angeles Rams against the Cincinnati Bengals. The Halftime Show featured notable performances from Hip-hop legends Dr. Dre, Snoop Dogg, Mary J. Blige, Kendrick Lamar, Eminem, and several other esteemed artists.
Mr. Polk, a former Music Major and Human Jukebox member, was hired as a "field participant" acting as a part of a choreographed crowd. While he didn't perform music, Mr. Polk noted that "former band members were chosen for having experience with field coordination/spacing/enthusiasm etc."
When asked of the experience, Mr. Polk stated that he "had the best seat in the house to a great halftime show." Below are a few of the pictures Mr. Polk shared of the experience: