Chief Student Marshal ready to make a difference in criminal justice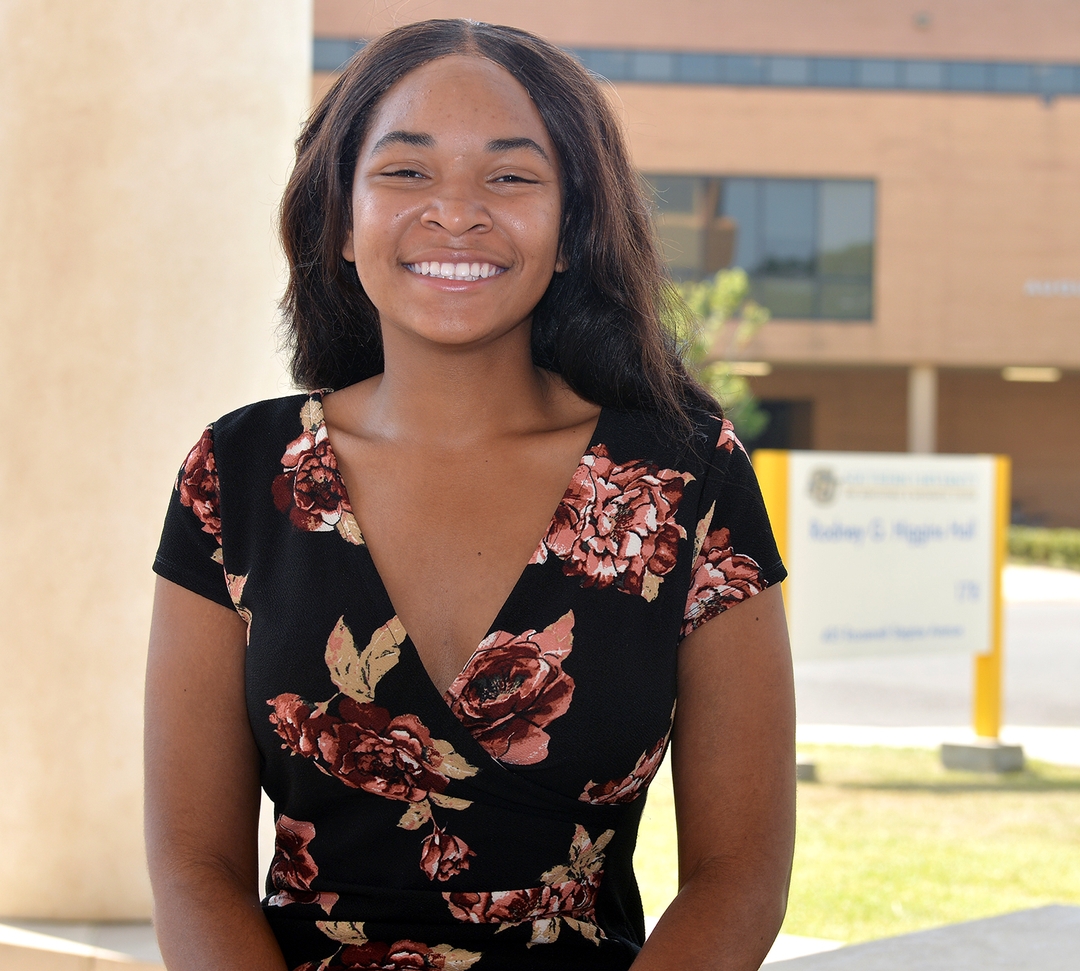 Jonelle Everett envisions herself making a difference in one way or another and traveled up I-10 to get her start at Southern University. The 22-year-old New Orleans native will lead her fellow graduates as the chief student marshal during Southern's Summer 2023 Commencement on Friday, August 4 and will receive a bachelor's degree in criminal justice.
The honor of chief student marshal came as a surprise for Everett and is now an appropriate culmination of her making the dean's list her freshman year.
"At first I believed the email was a mistake because I was not involved much in the university my last two years," Everett said. "Chief student marshal is a title that I would be proud to have follow me around for the rest of my career."
Everett said she chose Southern because of the family-like community and readily available assistance. One memory that sticks out the most is when she came to the Bluff for freshman orientation.
Before coming to Southern, Everret was chosen as one of 750 students to work in a law firm during her junior year of high school. During that time, she learned that she loved working with young kids and chose criminal justice as a major to help others rehabilitate after life in prison or wrongful convictions.
"My future plans are to help the next person," Everett said. "So many opportunities are available and waiting to be utilized that no one knows about. My plans involve giving back the knowledge to excel in ways that were reserved for others."
Everett says she received support from her village including parents, Angelique Johnson and John Everett, and sister Terrinika Thornton, who all told her to keep going and nothing was too far out of reach.