Engineering student Raelyn Henderson featured as EBONY STEM Queen
Since 1975, EBONY has celebrated Black collegiate women poised to make a positive change in the Black community through the Campus Queens competition at Historically Black Colleges and Universities. This year, EBONY partnered with OLAY to highlight brilliant students in science, technology, engineering, and mathematics programs.
After a full and complete audit, 10 talented candidates were selected, including Southern University's Raelyn Henderson, a senior mechanical engineering student with a 3.28 GPA.
Only female students who are STEM majors attending an HBCU were eligible for consideration.
"I screamed on the phone with my mom thanking God that I ended up winning," Henderson said. "It was a surreal experience where I could do nothing but thank God for the opportunity. Then, they told me they would fly me out next week to Los Angeles."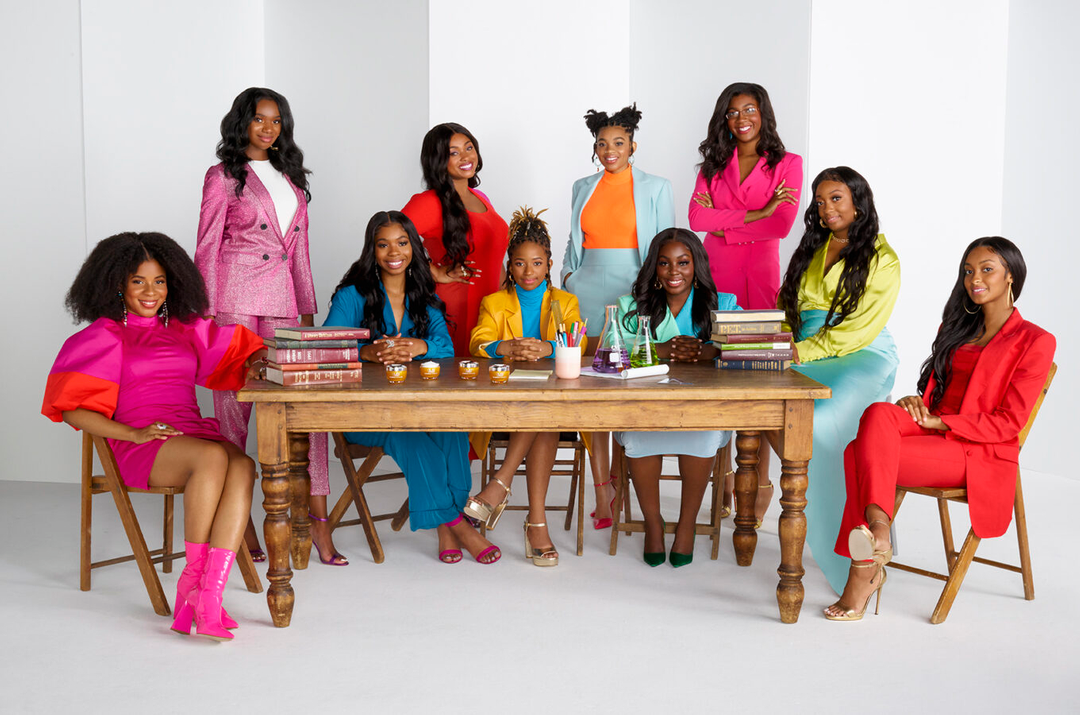 Over the course of the weekend, the queens were on set of a professional photoshoot for the cover and individual spreads, followed by a surprise gala where Henderson met celebrities like Big Freedia, Cynthia Bailey and Erica Campbell.
"They talked to us as if we were the famous ones and told us to keep going, how awesome we were doing and how great our achievements were," Henderson reflected.
They also attended the star-studded EBONY Power 100 awards ceremony, which honored the achievements of Black Americans across various industries and marked the culmination of the brand's 75th anniversary year.
Henderson, a Baton Rouge native, has a long resume of accolades and accomplishments that she credits to the College of Sciences and Engineering, which she considers one of the best in the nation. Among her involvement outside of the classroom, Henderson serves as the president of the Society of Women Engineers, a safe space created for female engineering students who are often outnumbered in classes.
"When I see them at the meetings, I keep encouraging them because it can be scary being the only female in a class of 30," Henderson said. "I want them to keep going and assure them they aren't alone."
Henderson also serves as the program chair of the National Society of Black Engineers, regularly speaks to younger female students to show them what STEM can look like.
"Speaking to little girls who look like me and molding them to see that STEM is fun… I love doing that," Henderson said. "I encourage them to do it afraid. It can be scary being the minority but we bring so much to the table as women and we have to create a space within a space."
Immediately after graduation in Fall 2022, Henderson plans to pursue a master's degree in engineering with hopes of serving as a director of STEM outreach for middle school and high school students. She also wants to follow in her late uncle's footsteps and become an engineering professor.
"I feel that I can make a large impact for years to come if I become a professor that will teach them and engage them in a way that I had at Southern University," Henderson said.
The HBCU STEM Queens will be featured in EBONY's commemorative print issue that will debut at Barnes & Noble stores nationwide, as well as at select HBCU bookstores and newsstands this month.
Photos courtesy of EBONY Magazine