Fall 2020 chief student marshal stresses importance of 'Village'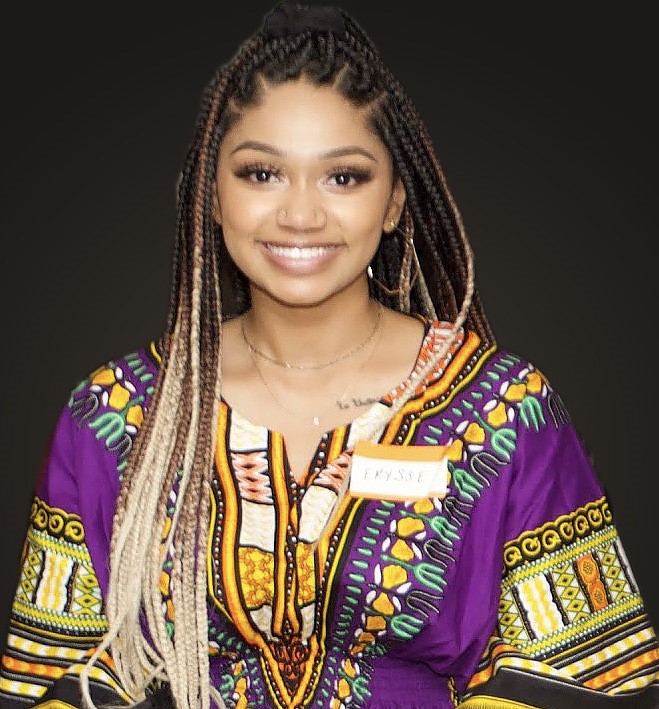 The student experience at Historically Black Colleges and Universities is something that has been portrayed in both television and film, garnering praise from those who have had the experience themselves. One of the most notable, "A Different World," enticed many people across the nation to choose HBCUs to further their education. Erysse Green of Antioch, California, was one of those students. Now, she is preparing to lead her fellow Fall 2020 graduates on Friday, Dec. 11 as chief student marshal.
"I am more than honored to serve as chief student marshal," Green said. "This privilege did not come without hard work, dedication, sacrifice, and perseverance."
Green, who is graduating with a 3.944 GPA, said that without the help of her family, friends, and a special quote, she wouldn't have made it throughout her years at Southern University. She was pushed to be the best version of herself and in the end, came out on top.
"My favorite quote is, 'I am because we are.' This quote is dear to me because it symbolizes the fact that without the people who support me, encourage me, and keep me focused, I would not be where I am today," Green said. "My parents, family and friends have all contributed to my achievements, large or small. This quote reminds me that in anything I do, I am never alone and that it does truly take a village."
As Green prepares to turn the tassel, she is also preparing for the next chapter in her educational journey. She plans to attend San Francisco State University's marriage and family program in fall 2021. Until then, she is working hard to obtain a position in an established hospital organization so that she can start networking and building her connections within the field of psychology.
Before she departs the Bluff, Green would like to pass along some advice to anyone who would like to attend college: "Never underestimate yourself no matter how intimidating the responsibilities of adult and college life may be. Along with this, I'd say to keep people around you who have integrity, are honest with you, and want to see you do your best. Stay true to who you are while also being open to new experiences and challenges."
Southern University's Fall 2020 Commencement ceremony will be held Friday, Dec. 11 at noon in the A.W. Mumford Stadium. For more information, including COVID-19 guidelines, click here.