Founders' Week kicks off 'Southern History Month'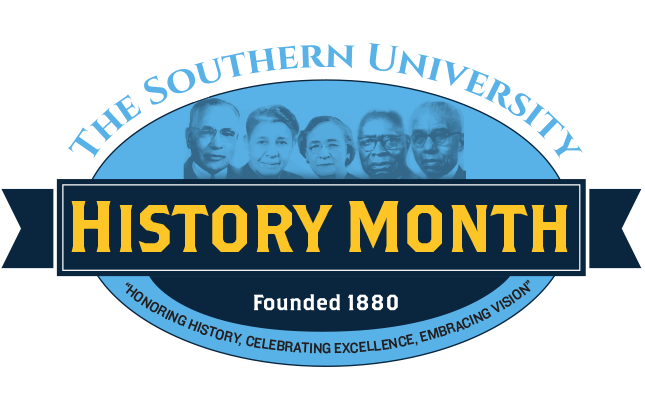 Southern University and A&M College officially kicks off "Southern History Month" during Founders' Week, March 6-12. Founded in 1880 in New Orleans and relocated to Baton Rouge in 1914, the flagship of the Southern University System is celebrating 142 years of "Honoring History, Celebrating Excellence, Embracing Vision."
On Sunday, March 6, the week's social media challenge begins. Stakeholders and other supporters of the University are encouraged to use signature hashtags and post content around a variety of themes, including school spirit, celebration of family and community legacies, and more. See below for the daily activities and hashtags.
On Monday, March 7, the John B. Cade Library will unveil two exhibits: "Leadership Paved the Way: Celebrating 142 Years of Excellence" (virtual) and "Leaders Who Inspire Others" (library lobby).
On Wednesday, March 9, the Southern University Laboratory School will host its annual Founders' Day pilgrimage. Beginning at 9 a.m., students and faculty will walk from the Lab School to the riverfront gravesites of Southern's founders, located at the back of the Southern University campus. A program will commence at 9:30 a.m. These events also kick off the Lab School's centennial.
The Southern University System will observe Founders' Day with a convocation on Wednesday, March 23 at 10 a.m. in the F.G. Clark Activity Center.
For all activities throughout the month and more information, go to subr.edu/foundersday.
Social Media Challenge
Sunday, March 6
#SouthernSunday
Post your well wishes and thoughts for Southern University.
Monday, March 7
#ImSoGlad
Tell us why you're so glad you go to/went to Southern U!
Tuesday, March 8
#RYSSUBR #RYSSHREVEPORT
Wednesday, March 9
#SULegacy
Show us how you're starting or continuing a legacy of SU in your family/community.
Thursday, March 10
#SUDivineNine
Represent your Divine Nine organization.
Friday, March 11
#SouthernSpirit
Show us your good old Southern Spirit by posting photos of yourself or loved ones representing SU.
Saturday, March 12
#SUserves
Show everyone how SU shows up to serve our communities through volunteerism and philanthropy.