Remaining steadfast and resilient, Irene L. Lewis graduates top of her class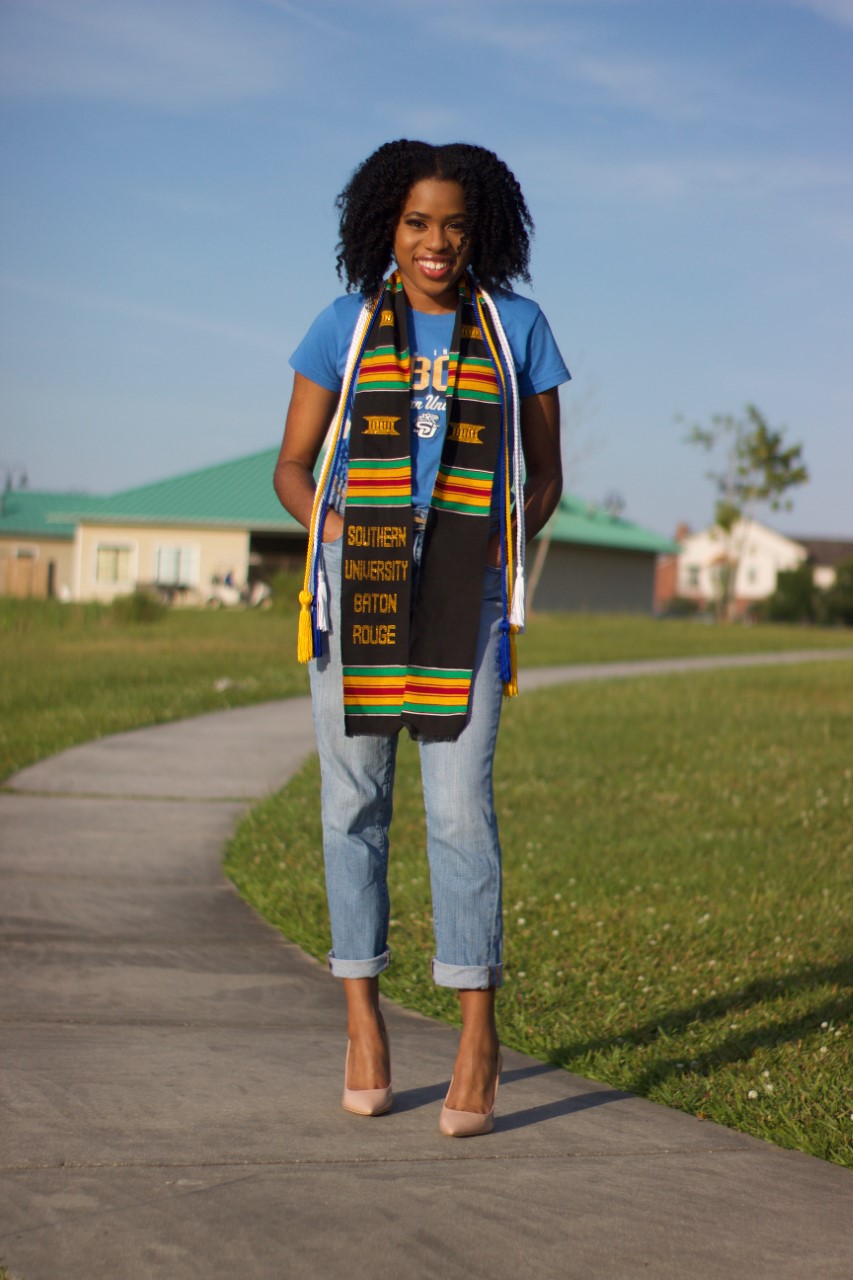 Remaining steadfast and resilient, Irene L. Lewis graduates top of her class
Irene L. Lewis reads her favorite scripture from the Bible, Micah 6:8, for a constant reminder: "The Lord has told you what is good, and this is what He requires of you: to do what is right, to love mercy, and to walk humbly with your God." She is now the top of her graduating class with a 3.9 GPA and has the coveted title of chief student marshal.
Lewis, a native of Central, Louisiana, is graduating with a bachelor's degree in agricultural sciences with a focus on soil science. Since her first day at Southern, her goal was to become chief student marshal but the college experience was much more than grades.
"It is about the people you meet and the memories you make," Lewis said about her experience at Southern.
Lewis, who was a student in the Delores Margaret Richard Spikes Honors College, has been active in several organizations, including the Southern University chapter and national chapter. She was also named a U.S. Department of Agriculture Scholar, 2016-2020.
Lewis, 22, has interned at the U.S. Natural Resource Conservation and participated in the Summer Research Opportunities Program at Ohio State University. This summer, she will spend the summer as an intern at the Congressional Black Caucus Foundation her skills in public policy.
This fall, Lewis will begin her Master of Public Administration at Ohio State University. She has the opportunity to complete her second year of studies while working in Washington D.C. on a fully funded fellowship.
"Some of us don't know our next move and some of us have had to make some major adjustments." Lewis said. "I am honored to serve as chief student marshal to remind the Class of 2020 that we are resilient. We deserve this time to be seen, to be celebrated, and to enjoy every piece of this success."
The Southern University System graduating Class of 2020 will be honored virtually on Saturday, May 16 at 1 p.m. (central time) with a star-studded line-up that includes former U.S. President Barack Obama. On this day of celebrating achievement, more than 20,000 students from 78 Historically Black Colleges and Universities will be celebrated. For more information visit, https://hbcustudent.chase.com/.