John B. Cade Library celebrates National Library Week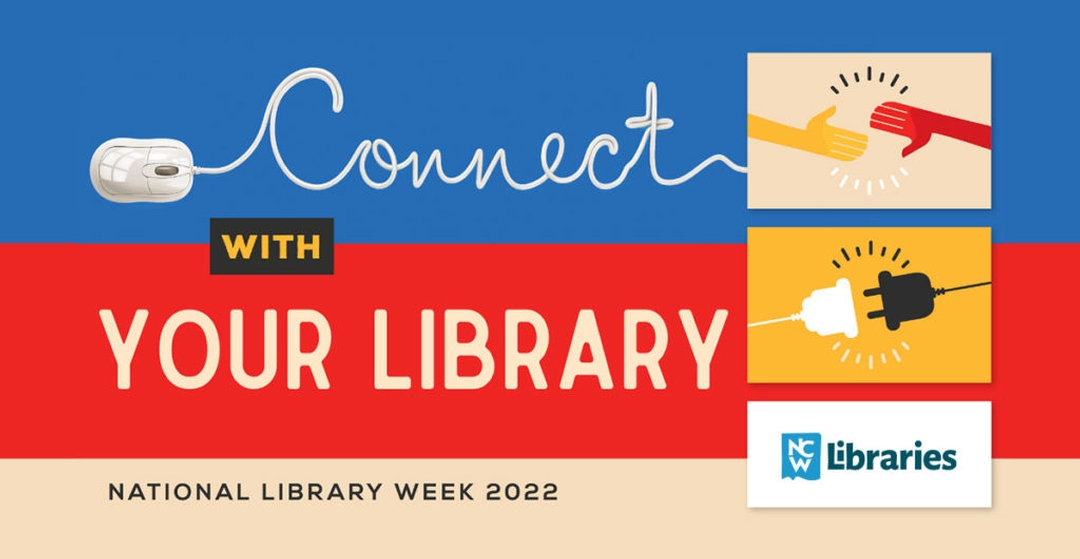 John B. Cade Library is celebrating National Library Week on April 5-9 with a number of activities that engage students, faculty and staff, and the community. Themed, "Connect with Your Library," by the American Library Association, the week "promotes the idea that libraries are places to get connected to technology by using broadband, computers, and other resources."
Activities include:
Monday:

Get Tagged @ Cade Library!
The library kicks off National Library Week with the #MyLibrary social media promotion. Librarians will be posted in the lobby randomly selecting students to show their love for the library. Images will be posted to the library's social media sites.
Food for Fines
Through Saturday, April 9, students can donate a non-perishable food item in exchange for having their library fines expunged. Items will be collected at the Circulation Desk at 7:30 a.m. to 5 p.m.
Tuesday:

What's Available @ J.B. Cade Library?
This virtual seminar for teaching faculty will detail the services and resources offered at Cade Library. Facilitators are librarians Vanissa Ely, Maya Banks, and Eddie Hughes.
Join here using MS Teams at 2 p.m.
Wednesday:
Outreach/Digital Literacy Day
The Library is partnering with the Scotlandville High School Library to introduce the Northstar Digital Literacy platform. Prizes will be given to the first student to complete the training. Also, the SUBR community is invited to participate in the literacy exercise.
For more information, contact Maletta Payne at 225-771-2604 or maletta_payne@subr.edu.
The Library Student Advisory Council will be available in the lobby to assist with registering users for the Northstar Digital Literacy platform. For more information, contact Vanissa Ely at 225-771-2841 or vanissa_ely@subr.edu.
Thursday:

SUBR Faculty Authors Day
The Library will host a virtual reception at 2 p.m. via Zoom to acknowledge faculty authors. Join us to learn about the published research and written works authored by SUBR faculty. Eddie Hughes, Black Heritage librarian, will moderate this virtual discussion. If you are a faculty author and would like to be featured, please register here: https://subr.libwizard.com/f/FacultyAuthorsRegForm.
Meeting ID: 897 5477 2131
Passcode: 928716
Join Zoom Here: https://bit.ly/3NfbvAF
Friday:
Spread Love Day
Visit the library today for a sweet treat as National Library Week ends.
BONUS:
During National Library Week 2022, the American Library Association is asking users to share the connections they have made thanks to their library. Did you find a great book? Get access to computers? Attend a great program? Discover a new resource? Tell the story by posting to Cade Library's Instagram, Twitter, or Facebook page and also on the I Love Libraries Facebook page. Use the hashtag #MyLibrary. ALA will gather all entries, and one randomly selected winner will receive a $100 Visa gift card. The promotion began Sunday, April 3 at noon CT and ends on Saturday, April 9 at noon CT. Don't forget to tag Cade Library!
Cade Library Social Media Directory:
Facebook: John B. Cade Library at Southern University-Baton Rouge
Instagram: @john_b__cade_library_subr
Twitter: @JohnBCadeLibra1