Louisiana Workforce Commission partners with Southern for teacher apprenticeship program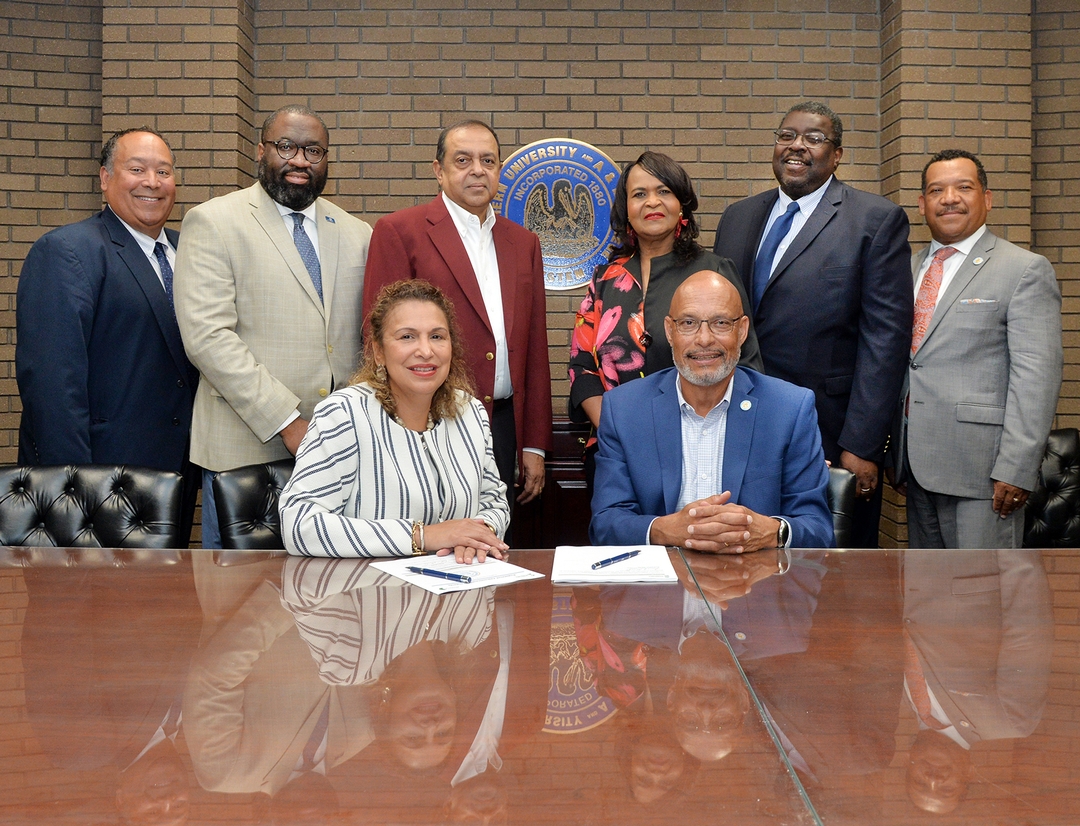 In an effort to recruit, train, and retain qualified educators in Louisiana, the Louisiana Workforce Commission has partnered with Southern University and A&M College for its first Registered Apprenticeship Teachers program. Louisiana joins seven other states offering the program — Arkansas, California, Connecticut, Colorado, Delaware, Florida, and Tennessee. Southern is the first historically Black university to participate in the program.
"We are excited to partner with Southern University and A&M College to bring a Teacher Apprenticeship program to their campus," said Louisiana Workforce Commission Secretary Ava Cates. "We want our students and citizens of Louisiana to have a high-quality career pathway right here in Louisiana, and this program will help achieve that goal. The students will be able to prepare themselves for their future careers by obtaining paid work experience while building relationships in the education field. I look forward to seeing our future leaders."
Registered Apprenticeship offers the LWC an opportunity to address many current challenges related to recruitment and retention while also creating new professional pathways so that educators can become and remain teachers and leaders in Louisiana for all students. Cost can be a possible barrier that can discourage potential teachers from entering the field, and the required clinical experience can often require participants to work without pay to complete their necessary hours. This can deter candidates from starting or completing some programs. Registered Apprenticeship eliminates some of the cost pressures associated with traditional teacher programs by including an earn-as-you-learn component. This also is an alternative pathway for those that might not have a degree in education.
"We are honored that the Louisiana Workforce Commission has selected Southern as the first university in the state to participate in the Registered Apprenticeship program," said Dennis J. Shields, president-chancellor of Southern. "We have a rich history, present, and future of dynamic educators that serve in our communities. This program and partnership will allow us to address the needs of our state and to continue our mission to prepare students to reach their highest potentials without barriers."
The East Baton Rouge Parish School System (EBRPSS) will be the sole employment provider for the program. Students will be converted directly into apprenticeship status at the beginning of their second year. The program will be three years with an On-the-Job Learning (OJL) attainment of 10 competencies, supplemented by the minimum required 1,800 hours of related technical instruction. For more information, please call 225-342-3111 and ask for the Apprenticeship Department or email apprenticeshipla@lwc.la.gov.
About Registered ApprenticeshipRegistered Apprenticeship is an industry-driven, high-quality career pathway where employers can develop and prepare their future workforce, and individuals can obtain paid work experience, receive progressive wage increases, classroom instruction, and a portable, nationally recognized credential. Registered Apprenticeships are industry-vetted, approved, and validated by the U.S. Department of Labor or a State Apprenticeship Agency (SAA).
Registered Apprenticeship can serve individuals historically underserved, marginalized, and adversely affected by persistent poverty and inequality by allowing apprentices to earn. At the same time, they learn and provide a pathway to long-term, well-paying careers. The average apprenticeship wage progression across registered programs in Louisiana is about 48% of their beginning wage. The starting salary for a Registered Apprenticeship in Louisiana is around $14, with an average ending salary of $26.54. An incredible 93% of apprentices retain employment after completing an apprenticeship program.