Southern University environmental toxicology professor inducted into prestigious academy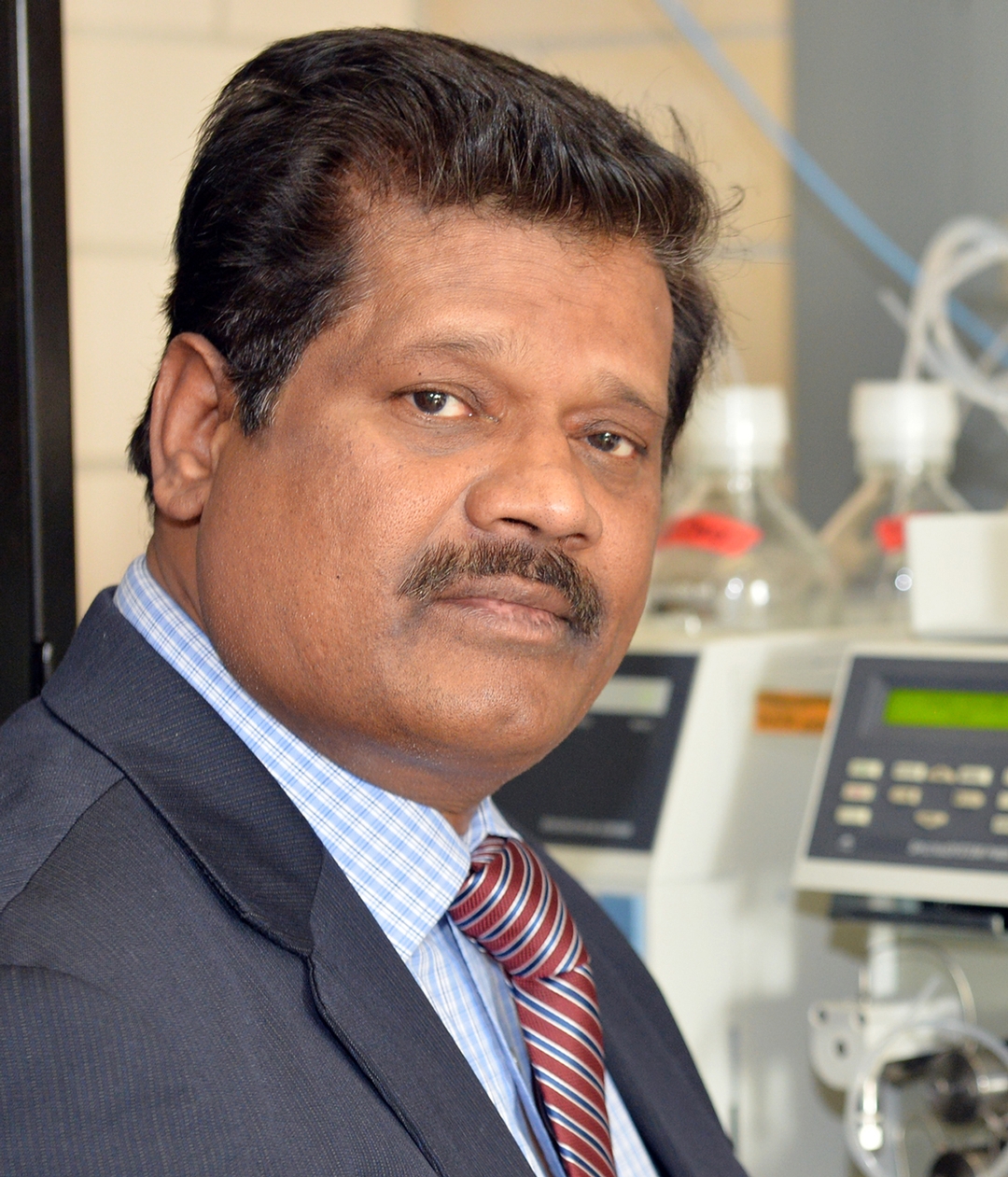 Southern University's Rao Uppu, a James and Ruth Smith Endowed Professor of Environmental Toxicology and Chemistry in the College of Sciences and Engineering, was recently inducted as a Board Certified Environmental Scientist (BCES) into The American Academy of Environmental Engineers and Scientists (AAEES).
AAEES is an academy of accomplished environmental engineers and scientists that has established a "Certification Through Eminence" pathway for induction into the academy as a Board Certified Environmental Engineer (BCEE) or Board Certified Environmental Scientist (BCES) to identify and recognize highly qualified environmental engineers and scientists by virtue their accomplishments.
"This is an outstanding honor for Dr. Uppu and Southern University," says Ray L. Belton, president-chancellor for the Southern University System. "This designation proves that our faculty are world-class leaders and pushing the university towards greatness."
To be eligible for nomination as a BCES, a professional must have 20 years of experience in environmental science in academia, consulting, government, industry, or the military. Ten of those years must be in a senior position(s) with demonstrated leadership and record of service to the profession, honors and awards received, and publications and/or presentations on environmental topics. The BCEE and BCES titles are internationally recognized as premium credentials. In addition to receiving the BCES certification, Uppu was identified for his subject specialty of environmental toxicology.
Established in 1955, the Academy has its presence in all 50 states in the United States and in 14 different countries worldwide. As of August 2018, there are 15 persons (including Uppu) residing in Louisiana who hold the AAEES designation of BCEE or BCES. Of these, only five persons are in Louisiana higher education (three at LSU, and one each at Southern University and Tulane University).
Uppu's BCES title is only the latest among many honors and accomplishments for the SU endowed professor. He was elected Registered Environmental Health Specialist/Registered Sanitarian (dual premier credentials of the National Environmental Health Association, 2017) and Fellow of the American Association for the Advancement of Science (2015). Among his many memberships and titles, he has published numerous research articles in peer-reviewed journals and has been on the editorial boards of several of them. He has mentored scores of MS and PhD graduates, postdoctoral fellows, and junior faculty, and has been adjudicator for some international PhD/DSc dissertations (or theses).