Southern University Quiz Bowl Team ranks in Sweet Sixteen in California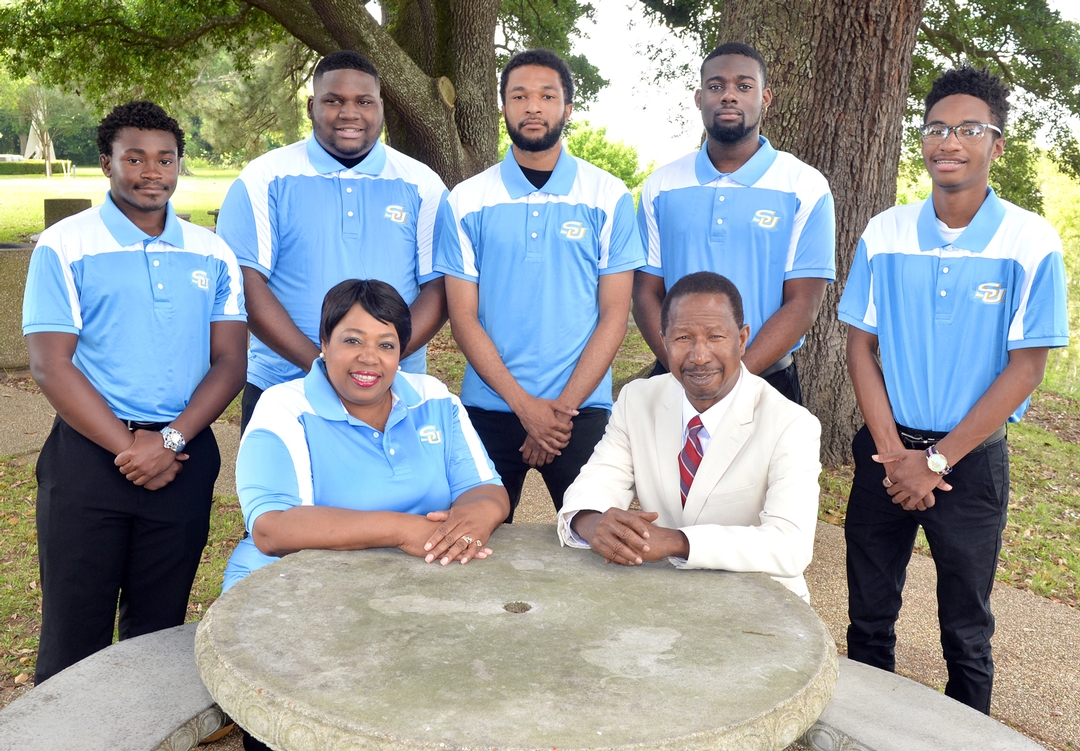 The Southern University Honda Campus All-Star Challenge (HCASC) Quiz Bowl team again ranked in the Sweet Sixteen after participating in competitive tournaments in Torrance, California. Because of their collective efforts, the team advanced to rank first place in its group to continue to the next level of the tournament. Though they did not win the competition, they were grateful and excited to bring home scholarship funds to Southern University.
"I am honored to be able to coach brilliant minds and students who want to better themselves academically," stated Deadra Mackie, HCASC campus coach.
Southern University's team consists of Joyner Deamer (junior, engineering), Kelvin Wells (junior, political science), Christopher Braggs (sophomore, business) and William Waddell (freshman, biology). Student alternates include Jalen John (freshman, pre-nursing) and Karriem Upshaw (freshman, mathematics and physics). Kelvin Wells was selected as an All-Star for highest overall scores in the group. The Southern University Quiz Bowl team practices throughout the academic year to prepare itself for any and all questions related to current events, music, theatre, chemistry, physics, politics, religion, pop culture, etc.
Students are chosen from a campus-wide competition that is typically held early in the fall semester. The scholars with the highest scores in each competition are then selected to join the HCASC club. The club participants continue to compete against each other and other HCASC teams.
Honda has supported and celebrated America's HBCU's for more than 25 years. Since 1989, HCASC, one of the largest and longest running philanthropic initiatives in the United States, has impacted the lives of academic superstars from all across the country. Honda enables HBCU's to earn grants and positive visibility for their respective institutions. Through programs like HCASC, Honda has been able to touch the lives of more than 170,000 students and have awarded several millions in grants in support of educational programs.
More: SU students present research at joint metting of the National Institute of Science and Beta Kappa Chi Scientific Honors Society.