Southern University System campuses to participate in HBCU Day at the Capitol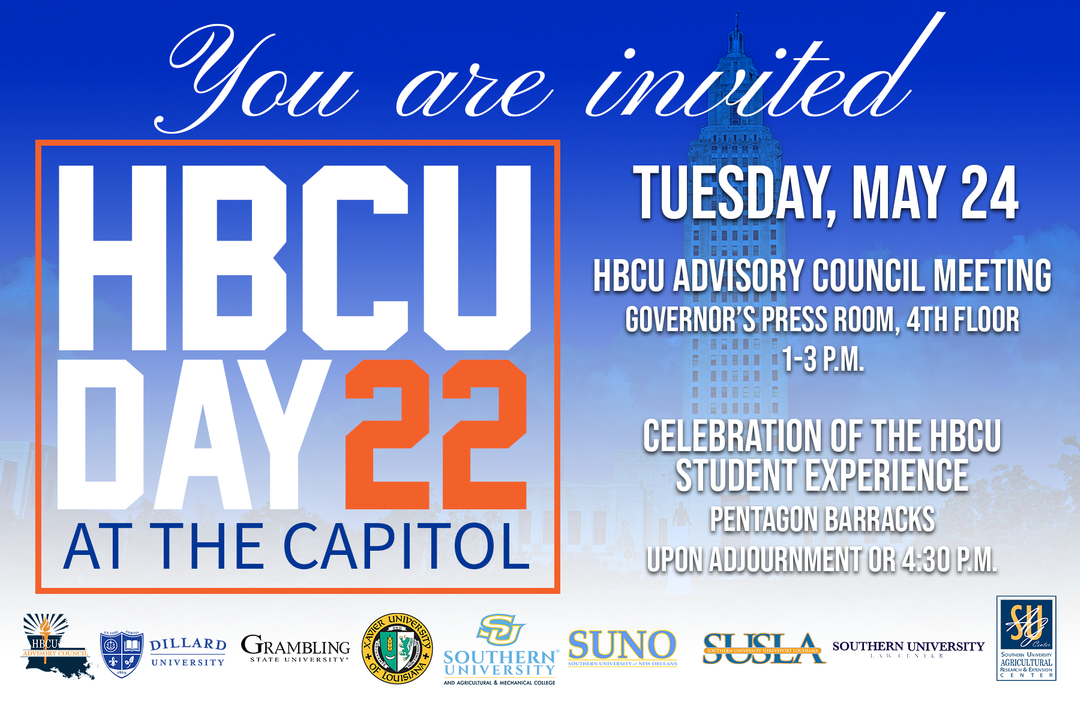 The Southern University System will be represented by its five campuses —Southern University and A&M College, Southern University at New Orleans, Southern University Shreveport, Southern University Law Center, and Southern University Agricultural Research and Extension Center — along with the Southern University Laboratory School and the Southern University Alumni Federation at HBCU Day at the Capitol on Tuesday, May 24. Southern joins the other Historically Black Colleges and Universities in the state: Dillard University, Grambling State University and Xavier University of New Orleans. HBCU Day at the Capitol is presented by the HBCU Advisory Council, part of the Louisiana Board of Regents.
The day of events includes the HBCU Advisory Council meeting and presentation of legislative resolutions. Upon adjournment of the legislative activity, an HBCU Day Experience, which will showcase all institutions, will commence on the grounds of the Pentagon Barracks.
All events are free and open to the public.