Southern University to offer educational opportunities to residents of Saint Kitts and Nevis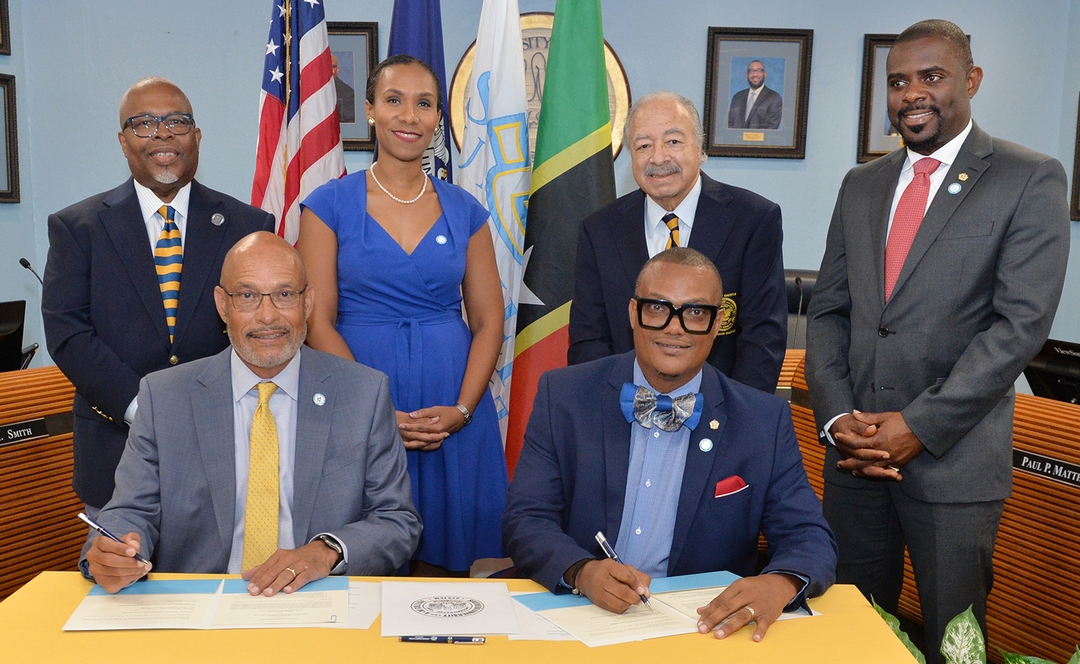 The Southern University System recently entered into an agreement with the Ministry of Education of the Federation of Saint Kitts and Nevis to collaboratively provide residents of the Caribbean island with affordable higher education opportunities at Southern University and A&M College and Southern University at New Orleans, beginning with the fall semester of 2024. Officials from Southern and the Ministry met on the Baton Rouge campus to engage in tours and meetings, and to sign a Memorandum of Understanding, which was approved by the Southern University System Board of Supervisors at its meeting on Friday, Sept. 15.
"The Southern University System continues to expand its global footprint by advancing its mission of providing an equitable, accessible education to anyone who desires such," said Dennis J. Shields, president-chancellor. "We are honored to have this agreement with St. Kitts and Nevis, which will provide boundless opportunities for not only academic success but also cultural engagement. We look forward to greeting these students on our campuses and having them be a part of the ever-expanding Southern University community."
The Ministry will recommend students to Southern for application. Once students have successfully completed Southern's admissions process, they will be able to pay in-state tuition fees while in good academic standing each fall and spring semester (2.75 GPA for undergraduate programs; 3.0 GPA for graduate programs). All students will be given opportunities to earn scholarships that are awarded in accordance with published Southern scholarship guidelines.
"This will open opportunities for our young people in particular," said Geoffrey Hanley, deputy prime minister and minister of education. "The government and people of Saint Kitts and Nevis will be forever grateful for this opportunity. This is a seed that has been planted that will turn into a beautiful botanical garden. You can rest assured that you will not be disappointed from our end. We will make sure that we flood this university with students because financially they will be in a position to get it done because of your support."
Students from Saint Kitts and Nevis will be eligible for on-campus housing and other Southern University-affiliated accommodations.
Saint Kitts and Nevis, which celebrated its 40th year of independence from the United Kingdom on Tuesday, is composed of two islands of the Lesser Antilles (West Indies) in the eastern Caribbean Sea.