Summer 2021 chief student marshal hopes accomplishments inspire others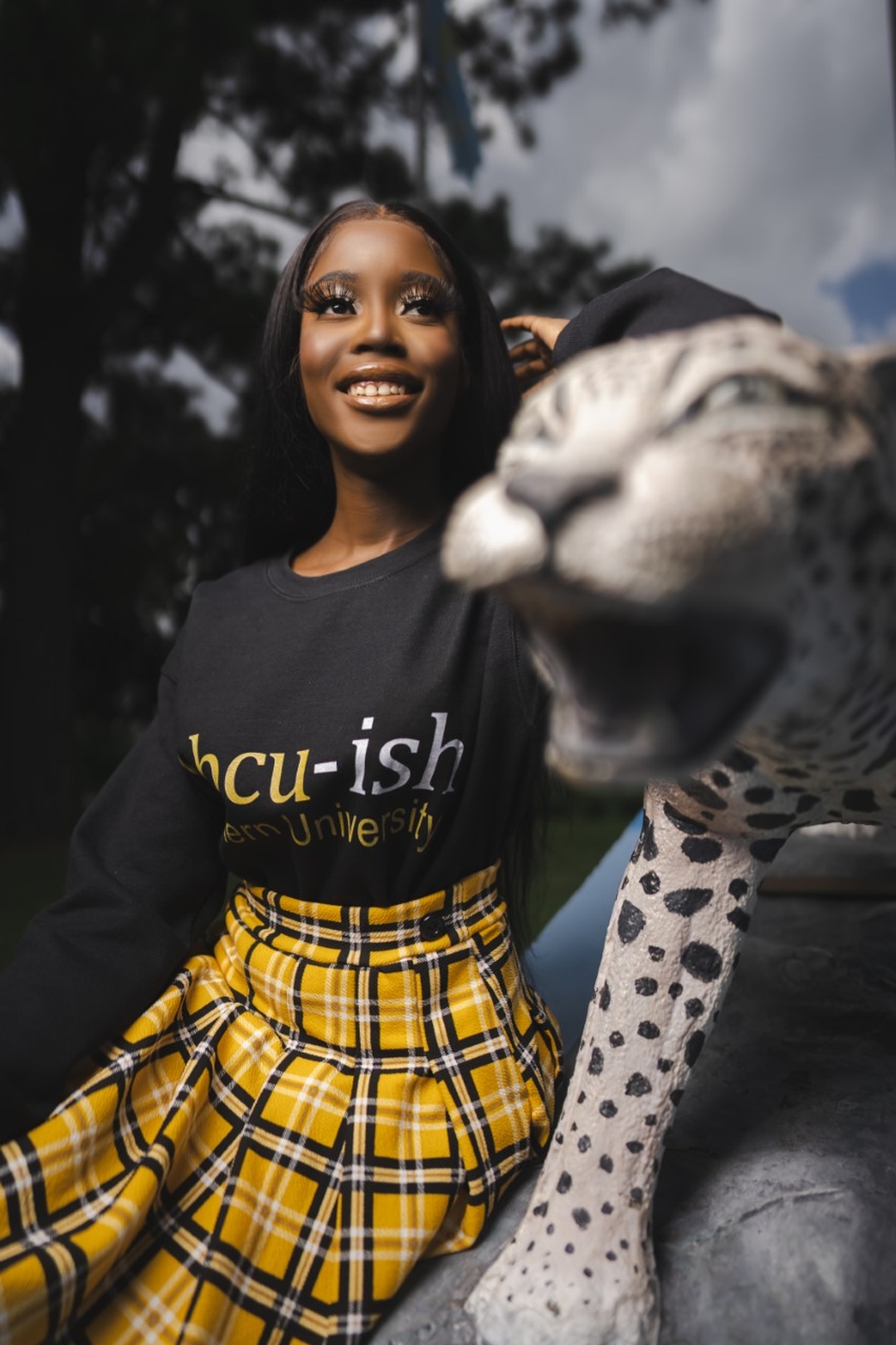 Ella Dodor, a native of Togo, West Africa, and resident of Baton Rouge, is the chief student marshal of the Summer 2021 graduating class of Southern University. She graduated on Aug. 6 with a bachelor's degree in computer science with a 3.862 GPA.
"I am humbled, but at the same time honored, to be able to walk in the footsteps of my dad, who was a chief student harshal when he received his bachelor's degree as well," Dodor said. "More importantly, I hope that this accomplishment will inspire future students."
Dodor said she fell in love with the first class in the computer science curriculum at Southern. She enjoyed everything from learning the basics of coding to the most challenging functionalities. She also gained valuable internship experience as an integration engineer intern at Ericsson and GEM data intern at Hess Corporations.
While at Southern, Dodor was a Dolores Margaret Richard Spikes Honors College scholar, LS-LAMP program participant, Beta Kappa Chi Scientific Society member, National Institute of Science member. She also worked in student media from the 2019-2020 academic year. She is a fall 2020 initiate of The Beta Psi Chapter of Alpha Kappa Alpha Sorority Inc. and spring 2021 inductee of the Collegiate 100 Black Women of Southern University.
Dodor's most memorable experience while at Southern was participating in Jaguar Preview Day and STEM Day as a volunteer.
"Being a volunteer allowed me to give high school students a glimpse of the beautiful experience I had at Southern," said Dodor, an alumna of Broadmoor Senior High School in Baton Rouge.
Dodor said that her parents, Alberta and Koffi Dodor, younger sister, Melissa Dodor, and her friends kept her motivated during her academic career and have been a major part of her journey. She also acknowledges the Southern University faculty for their dedication.
"Countless professors constantly challenged me to do better," Dodor said. "I thank them all for providing me with a welcoming and comfortable learning environment."
Dodor, who will soon begin the Ph.D. program in software engineering at the University of California Irvine, has a few tips for current and future students of Southern: "Always remember that first impressions are everything. Get involved and use all the resources at your disposal during your time at Southern University. Lastly, when everything works out well for you, do not forget to give back to the University."