University announces instructional make-up days due to Hurricane Ida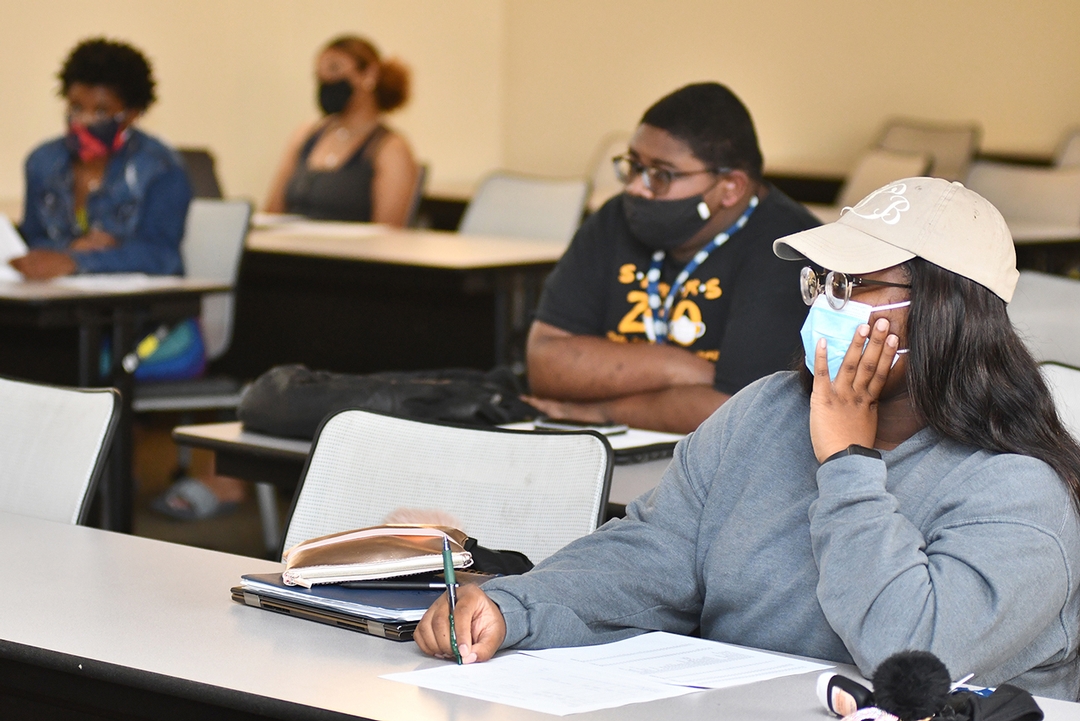 From the Office of Academic Affairs
Instructional Days Missed Due To Hurricane Ida
To demonstrate compliance with Core Requirement 1.1 (Integrity), Standard 9.2 (Program Length), and Standard 10.7 (Credit Hour) of the SACSCOC Principles of Accreditation and ensuring course outcomes/competencies, the following policy is approved for recovering instructional time deferred during the five days of campus closure after Hurricane Ida:
Strategy
In addition to holding traditional face-to-face class sessions on scheduled make-up days as described below, faculty and instructors are encouraged to consider alternative instructional strategies that adequately address course content and activities, such as, but not limited to:
Hold live class sessions remotely using Microsoft Teams or Zoom.
Record or use pre-recorded lectures - Pre-record lectures or ask colleagues that teach the same course if they have a recorded lecture of similar content. Alternatively, find a parallel lecture online that addresses relevant content.
Create alternative lessons - Consider adding an alternative lesson. This may come in the form of a make-up assignment or online discussion (such as a Moodle forum).
Schedule training on campus (e.g. Library training, Keys to Student Success lecture, etc.).
Organize educational off-campus activities (museum excursion, plant tour, LIGO visit, etc.).
Schedule
Fall Break is canceled. The dates of October 4 and October 5 (formerly scheduled as a fall holiday) are available to recover two days of instruction.
Faculty and instructors should arrange with the students in each course to agree upon the best schedule to make up the balance of three days of instruction. The following Saturday options are recommended:
Away game days: October 9 and October 16
On-campus game days: October 30 and November 6
Any class meetings scheduled on these days should use remote instruction or off-campus activity.
Faculty and instructors should allow maximum flexibility for students with conflicting schedules. Per section 7.14 of the most recent Faculty Handbook:
Any student who presents an excuse for absences for participation in University-sponsored events will be given the opportunity to complete any required assignments or exams that were missed. Any student who presents an official excuse for any other absences will be allowed to make up the assignment or exam in accordance with the policy listed in the course syllabus for that class.
Documentation
Faculty and instructors must appropriately document the implementation of individual make-up schedules.
Please note that this communication replaces the previous document regarding Hurricane Ida Instructional Make-Up Days.