Updated Spring 2020 academic calendar includes postponed commencement ceremony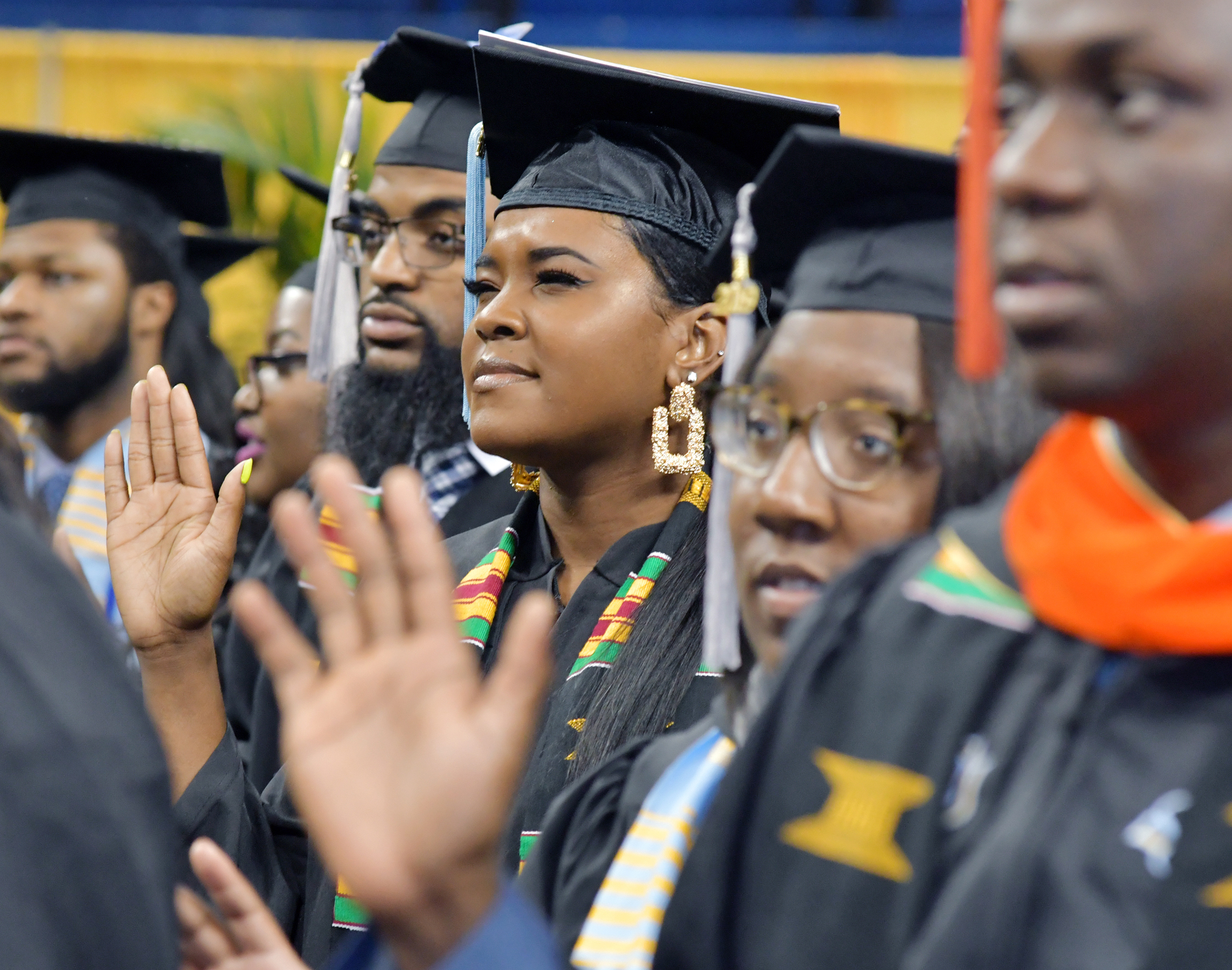 Updated Spring 2020 academic calendar includes postponed commencement ceremony
Due to COVID-19 (coronavirus) concerns, Southern University has updated its Spring 2020 academic calendar. While the campus continues to hold all classes remotely, there are several in-person events that have either been cancelled or postponed. One of of the most prominent of those is Spring Commencement, which was originally scheduled for May 8. It is now slated to be held in conjunction with Summer Commencement on Aug. 7 in the F.G. Clark Activity Center on campus.
Other changes to the Spring 2020 academic calendar issued on March 19 to the campus community include:

MARCH

30 Remote classes begin
APRIL
6 Mid-Semester Grades Due by 5 p.m.
13 Last Day to Withdraw from Courses or the University
20 Advisement and Registration begins for Summer 2020 and Fall 2020
APRIL 28-May 4
Final examinations for Spring 2020 classes


MAY
4 Last Day of Classes
15 Conferring of degrees to Spring 2020 graduates
For the full calendar, go to https://bit.ly/2yngOfr.