Women's History Month: Small Business Center to host virtual networking, development event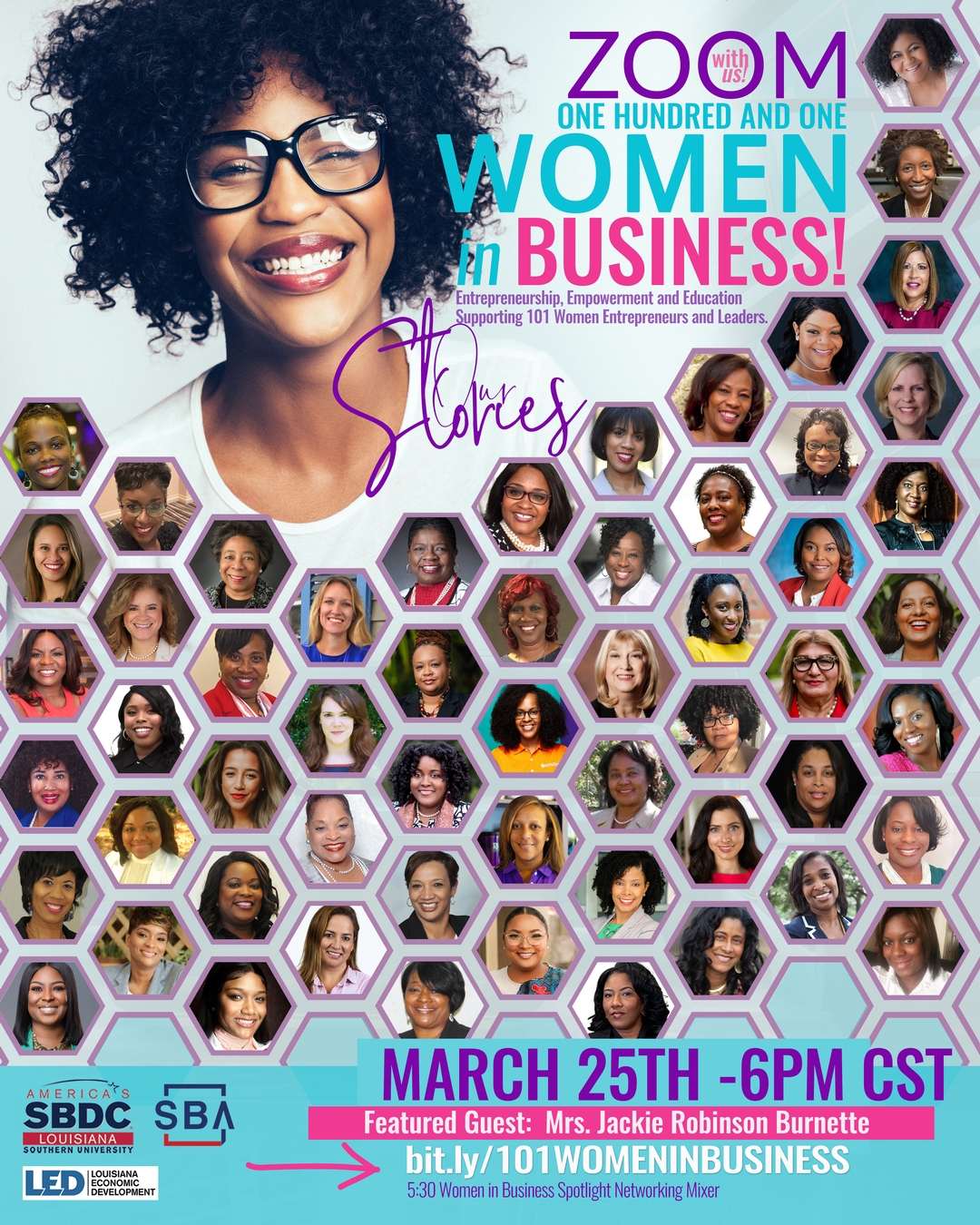 In recognition of Women's History Month, the Louisiana Small Business Development Center at Southern University, in collaboration with The Small Business Administration and other resource partners, will host "Entrepreneurship, Empowerment and Education: Supporting 101 Women Entrepreneurs and Leaders" at 5:30-8 p.m. on Thursday. The virtual event, which will be held via Zoom, includes a networking mixer, as well as sessions on entrepreneurship and leadership.
This event is free and open to the public. To register, click here.