Welcome From Director
Intramural and Recreation Sports
Horace W. Moody Intramural Sports Complex
Welcome from the Director of Campus Recreation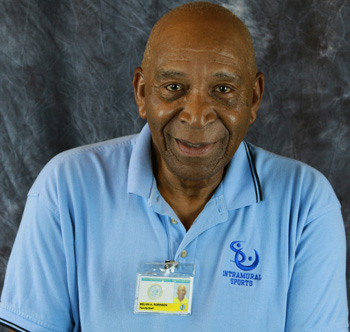 Welcome to the world of Intramural and Recreational sports. As a dedicated Jaguar of Southern University, I can tell you first hand, that student Intramural sports is an essential and self-rewarding experience that is designed to provide opportunities for positive involvement. Participation in intramural activities allows you to experience different cultural, social, and physical development during your years at SU. The Intramural Program provides an extensive competitive sports program designed to offer activities to meet the needs and desires of the majority of the students. Competitive sports range from basketball and flag football & more. I encourage you to become actively involved in intramural sports. Your participation in these activities can assist inyour overall level of success by increasing your fitness, your ability to relieve stress while contributing to your overall well-being. Your confidence will build as you interact with others in a structured collegial environment. Please visit our Intramural sports and sign up at www.IMLeagues.com to be a part of the Jaguar experience.
Melvin Robinson, Director
Should you have any questions, comments, or suggestions please feel free to call (225) 771- 3412 or come by the Horace J. Moody Intramural Complex.