100 Years on the Bluff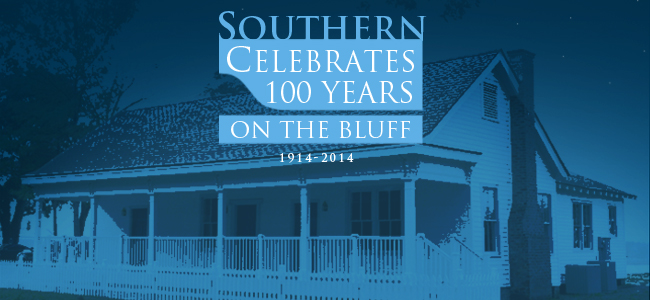 SUBR Centennial Celebration
The SUBR Family has something wonderful to celebrate . . . its 100th year located on Scott's Bluff! A Centennial Steering Committee Chair and a Centennial Steering Committee have been appointed by Chancellor James Llorens to plan and implement several exciting events to celebrate this significant milestone. Please view the list of steering committee members and their e-mail addresses.
Keep checking the SUBR Centennial Link for updates as the committee begins its work.
The SUBR Centennial theme will be announced very soon!
A Save-the-Dates card highlighting the dates for all SUBR Centennial events will also be posted.
A list of sub-committees, along with the names of sub-committee chairs and co-chairs, will also be posted.
We encourage everyone to catch the SUBR Centennial spirit and get involved!!!