Admission Requirements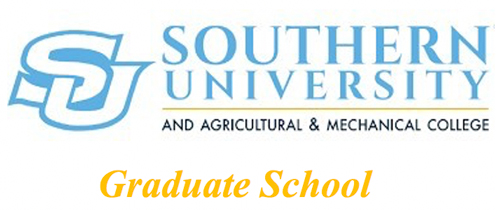 Admission to The Graduate School
Admission to THE GRADUATE SCHOOL is dependent upon the presentation of a baccalaureate degree from an accredited college or university, as well as other required documents. Undergraduate transcripts must accompany all applications. No application will be considered unless the complete official transcripts of the applicant's entire undergraduate (and graduate if any) work are in the possession of the Graduate School. Also, no transcript will be accepted as official unless it is received directly from the registrar of the institution where the work was done. Official supplementary transcripts are required as soon as they are available for any work completed after application for admission has been submitted.The prospective student must satisfy the requirements of the department, as well as those of the Graduate School, to be admitted to graduate study in a given department. The resources available may limit admission to some programs.
THE GRADUATE SCHOOL requires a cumulative minimum grade point average of 2.7 for all undergraduate work as well as acceptable scores on the verbal, quantitative, and analytical sections of the Graduate Record Examination (GRE) General Test, or the GMAT. Although the Graduate School publishes no specific GRE scores, some departments may require certain minimum scores on the Graduate Record Examination or similar tests as well as grade point average above those stated for the Graduate School. Inquiries about specific requirements should be addressed to the department of interest. Deviations from the above requirements are made only when these and other criteria, including letters of recommendation and statements of purpose, are reviewed by the department, recommended by the department, and approved by the Dean of the Graduate School.
Minimum Requirements for Admission to a Graduate Program of Study
The minimum requirements for admission to THE GRADUATE SCHOOL at Southern University include the following:
A minimum grade point average of 2.7 on all undergraduate work, or 3.0 on all graduate work completed, based on a 4.0 scale.
Official Transcript(s): [For Doctoral Students - transcripts showing all graduate work pursued. If you are applying for a doctoral program that accepts students with a bachelor's degree, then you must provide official transcript(s) lf all your undergraduate work]; [For Master's Students - transcripts showing all undergraduate work (and graduate work pursued, if any). APPLICATIONS WILL NOT BE PROCESSED WITHOUT TRANSCRIPTS.
Acceptable scores on a general test of the Graduate Record Examination. Although the Graduate School does not have a minimum score, individual programs may require a minimum score for admission. Individuals who have already earned a graduate degree and return for a second degree must present new GRE Scores if previous scores are more than seven years old.
Three letters of recommendation sent directly to the Director of Admissions.
For INTERNATIONAL STUDENTS, a minimum score of 525 (123 on computer based examination) on the Test of English as a Foreign Language (TOEFL), as evidence of proficiency in English and an Affidavit of Support (U.S. Department of Justice form I-134).
If you would like more information about our graduate programs for doctoral students, master's students, transfer students, or international admissions, click here.

Ready to Apply?
The Graduate School Admissions Application Deadlines
---
| | | | |
| --- | --- | --- | --- |
| SEMESTER/TERM | APPLICATION FEE | DEADLINE | LATE FEE |
| | | | |
| Fall | $25.00 | April 15 | $10.00 |
| Spring | $25.00 | November 1 | $10.00 |
| Summer | $25.00 | March 30 | $10.00 |
[Graduate School Home] [Contact Us]
---
Office of Graduate and Professional Studies • Southern University and A&M College • T. H. Harris Hall, Suite 1055
(225) 771-5390 • gradschool@subr.edu