Admissions Process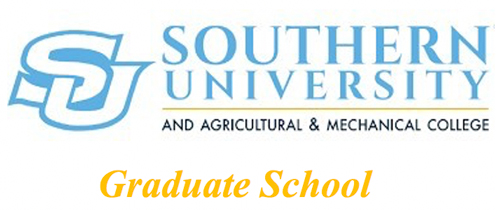 The Admissions Process
Admission forms and information concerning admission procedures should be obtained from the Graduate School. Prospective students are urged to apply for admission as early as possible. Applications, which meet minimum standards, are referred to the graduate selection committees of the department of interest for approval and disapproval.
The Graduate School Admissions Application Deadlines
---
| | | | |
| --- | --- | --- | --- |
| SEMESTER/TERM | APPLICATION FEE | DEADLINE | LATE FEE |
| | | | |
| Fall | $25.00 | April 15 | $10.00 |
| Spring | $25.00 | November 1 | $10.00 |
| Summer | $25.00 | March 30 | $10.00 |
CONDITIONAL ADMISSION
Applicants who do not meet all general admission criteria, may be admitted for up to one academic year on a conditional basis, with a minimum GPA of 2.5, upon recommendation of the applicant's department of interest, provided additional evidence of capacity to do satisfactory work is presented. All students admitted on a conditional basis must maintain a GPA of 3.0 or higher.
By the end of one academic year of such conditional admission, the department must evaluate the student's performance and notify the graduate school and the student of the final action to be taken on the student's admission status as either fully accepting the student or recommending the student be dropped from degree-seeking status.
PROVISIONAL ADMISSION
Students who have applied for admission to the Graduate School and who meet minimum GPA requirements for general admission, but whose credentials were not completed by the admissions deadline, may be admitted provisionally, for one semester, upon recommendation of the department to which they have applied. Final action on such applications will be reserved until all credentials and any required documents have been received and evaluated by the academic department selected by the student. One semester only is allowed for students who are admitted provisionally to have their credentials completed. Provisional admission has a limitation of one semester, therefore it cannot be extended or granted for the second time to the same student.
Important Graduate School Forms
[Graduate School HOME] [Contact Us]
---
Office of Graduate and Professional Studies • Southern University and A&M College • T. H. Harris Hall, Suite 1055
(225) 771-5390 • gradschool@subr.edu