Honors college students awarded numerous honors at national conference
The Dolores M.R Spikes Honors College, recently, participated in the National Association of African American Honors Programs (NAAAHP) annual conference hosted by Livingstone College in Concord, North Carolina. The conference theme was "On Higher Ground: Energizing Exceptional Minds for Extraordinary Excellence."
The students participated in debates, quiz bowls, oral and poster presentations, and talent competitions. Several students won awards and recognitions. Southern University's quiz bowl team won second place out of 14 teams. Mackenzie Richard, a sophomore, won a citation for best rebuttal in the debate competition. Paris Daniels, a senior, won first place after performing a flag corps routine in the talent competition.
Roman Holliday, a freshman, was elected as Mr. National Association of African American Honors Programs. Deadra James Mackie, assistant professor and academic advisor, was elected a second term as national treasure. Eric Pugh, program associate and honors college recruiter, was elected as president of the association.
"As a founding member of NAAAHP, it is fitting that Southern University participate in this conference and and serve in leadership positions," said Diola Bagayoko, dean of the honors college.
NAAAHP has requested that Southern University Baton Rouge (SUBR) host this 28th annual conference in New Orleans, Louisiana.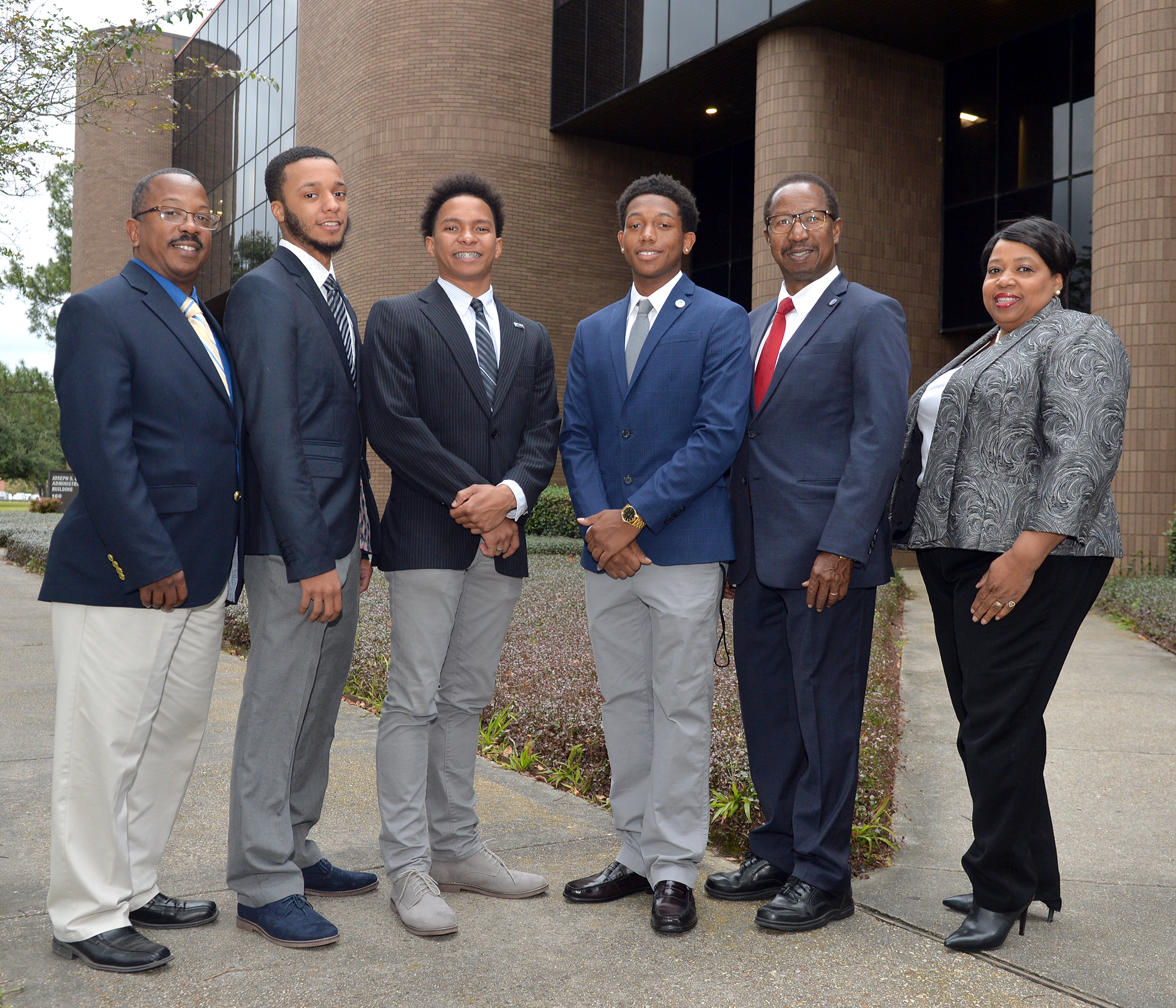 Honors College Debate Team- (l-r)-Eric Pugh, Kendall Richard, Makenzie Richard Christopher Amos and Deadra Mackie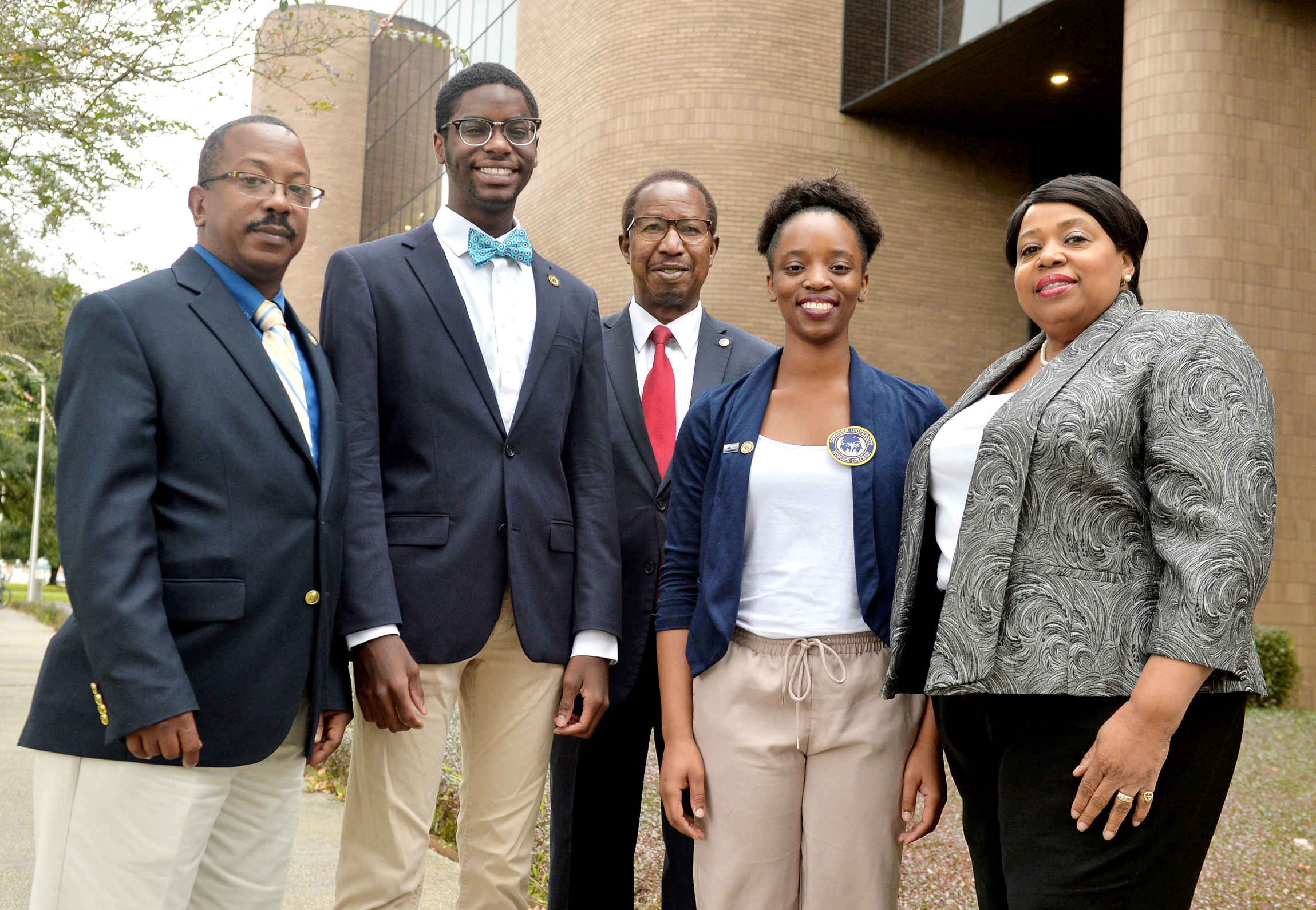 NAAHP participants: (l-r) Eric Pugh, Roman Holliday, Diola Bagayoko, Paris Daniels and Deadra Mackie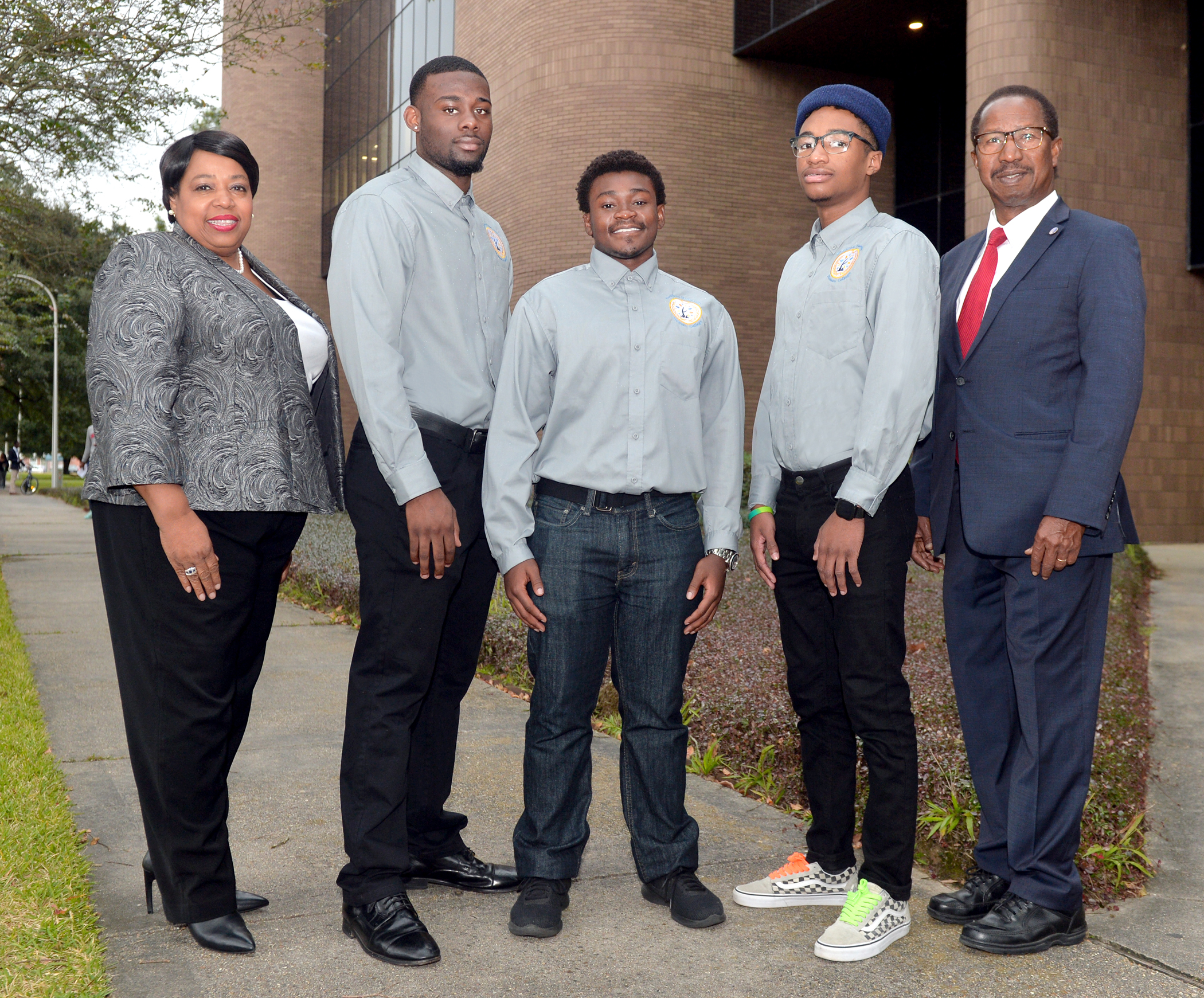 Quiz Bowl Team: (l-r) Deadra Mackie, Christopher Braggs, William Waddell, Karriem Upshaw and Diola Bagayoko