SU gets $5 million grant for center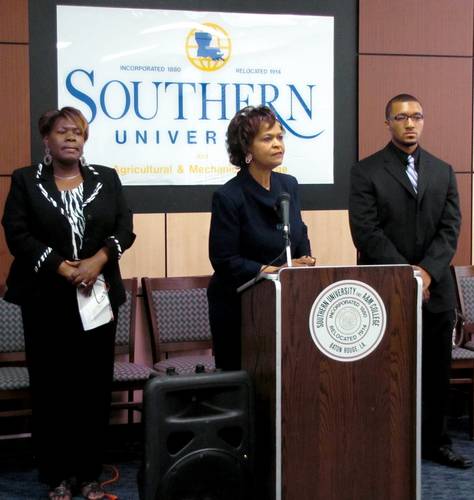 ---
Southern University will use    NextGenC3 as a tool  to provide  engineering and science education and research    exposure to  students  from K-12 to the doctoral level.
-Dr. Eyassu Woldesenbet
---
Southern University has been awarded a $5 million grant from the National Science Foundation to establish the "Next Generation Composites Crest Center," called NextGenC3, on the university's campus.
The center will focus on the development of cutting edge research on composite materials and educational activities that will provide traditionally underrepresented minority students in the science, technology, engineering and mathematics disciplines with research experiences at a readily accessible advanced research facility.
"Southern University will use NextGenC3 as a tool to provide engineering and science education and research exposure to students from K-12 to the doctoral level," said Dr. Eyassu Woldesenbet.
Woldesenbet is the principal investigator of the project and professor of mechanical engineering at Southern University.
PBS Pinchback Hall
Baton Rouge, LA 70813
Phone: (225) 771-5290
Fax: (225) 771-5721