College of Business dean named to mayor's group to safely reopen East Baton Rouge Parish businesses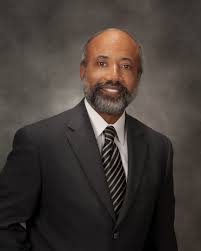 College of Business dean named to mayor's group to safely reopen East Baton Rouge Parish businesses
Donald Andrews, dean of the College of Business, was recently named to Mayor-President Sharon Weston Broome's Business Roundtable Economic Recovery Working Group, part of the mayor-president's Restart BR initiative. The working group is focused on facilitating the responsible reopening of business activity in East Baton Rouge Parish and creating a strategy for repositioning industries, businesses and the work force in the post-COVID-19 economy.
According to a release by the mayor-president's office, there are several near-term and long-term priorities. Near-term priorities include reviewing and addressing known impediments to reopening sectors of the East Baton Rouge Parish economy; identifying solutions in the form of protective equipment, policies, and guidance businesses need in order to reopen and safely protect the health of employees and customers (in line with state and federal guidance); determining near-term workforce needs, exploring workforce training opportunities, and connecting available job seekers to employment opportunities as economic activity restarts; and developing a communication strategy to raise awareness among residents that Baton Rouge is once again open for business. Long-term priorities include identifying industries or sectors that will be heavily impacted or changed in the post-pandemic economy, as well as the downstream impacts (e.g., supply chains, workforces, real estate, infrastructure, and adjacent industries); determining new industries or sectors that are expected to grow or further develop in the post-pandemic economy; developing solutions to repurpose assets in impacted industries or sectors; and determining how best to position local expertise in pursuing new economic growth opportunities.
The working group is directed by Mayor-President Broome and co-chairs chairs Jim Bernhard, Bernhard Capital Partners co-founder and partner; and Erin Monroe Wesley, Cox Southeast Vice President of Government and Public Affairs. For a full list of members and more information about the working group's priorities and progress, click here.