First-generation grad, chief student marshal eyes international advocacy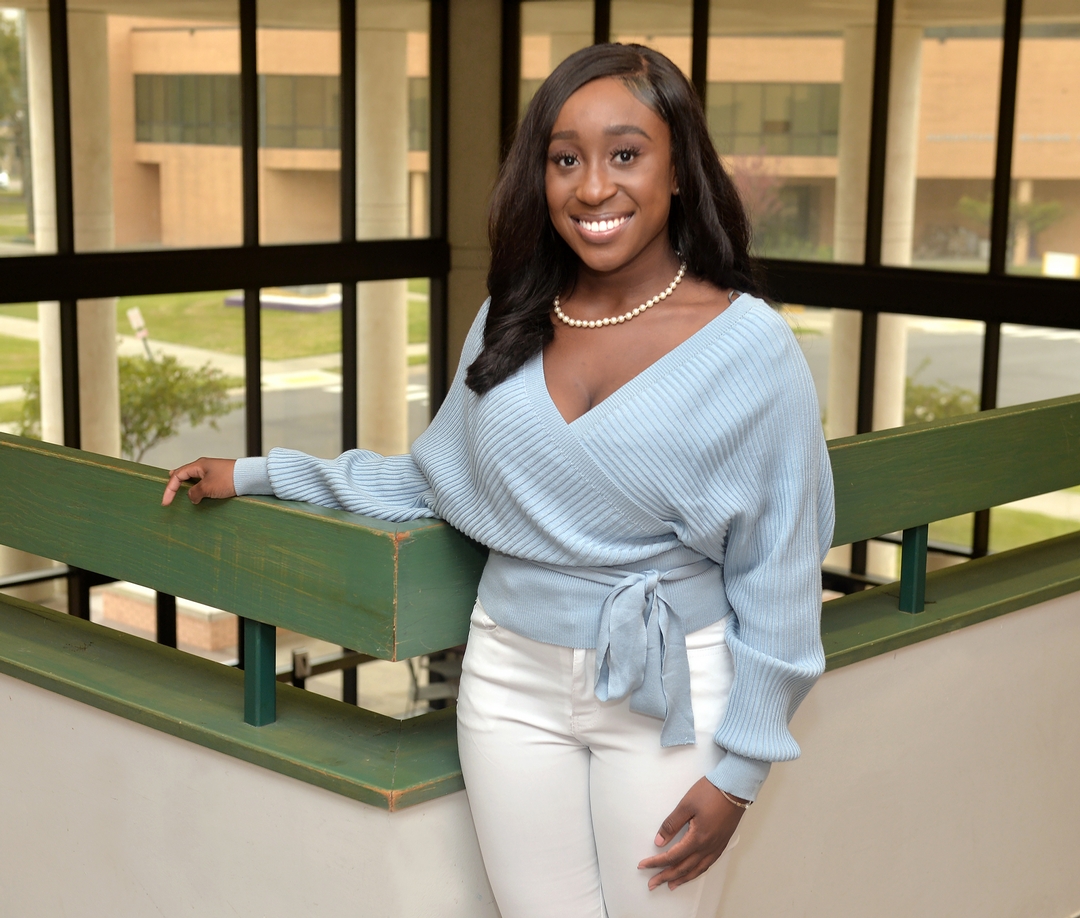 Mary K. Smith credits her parents' strong emphasis on education and academic excellence as the cornerstone of her most recent honor — chief student marshal of the Fall 2021 graduating class of Southern University and A&M College. She will lead nearly 450 fellow graduates in the commencement ceremony beginning at 10 a.m. on Friday in the F.G. Clark Activity Center.
"I'm a first-generation college student," said Smith, who is graduating with a 3.965 GPA and a bachelor's degree in political science with a concentration in pre-law. "My parents didn't go to college. Therefore, they stressed how important getting an education was. Since then, I've always been school- and education-driven."
Smith completed her degree requirements in three and a half years. She said the journey was not easy, but said it means a great deal to her, like her faith in God and the support she's received from family, friends, and her professors at Southern.
Smith, a native of Houma, ­­­­Louisiana, said that Southern felt like home and professors looked at her as more than "just a number." She said that this was necessary as she sought an institution that cared about preparing its students for the future. Part of that preparation led to Smith's honors thesis and first publication that details the underrepresentation of Black women in statewide and national elected offices in the United States. She also feels well prepared to pursue her dreams of advocating for others though law.
"I want to help people," Smith said. "The best way for me to do that is to be an attorney, an advocate for women, and to have a seat at the table where decisions are made."
Smith said her next step is to apply to attend law school at either Southern University Law Center or Howard University to study international law next fall. This would enable her to work in different countries as an ally.
"I want to be a part of that because I had an internship with the Borgen Project, where I advocated on behalf of the world's poor," Smith said. "There's so much that the United States can do to help underdeveloped countries — make ties, be partners, and not be against each other… I can't wait for graduation."