Second home football game to honor 'Doc' Greggs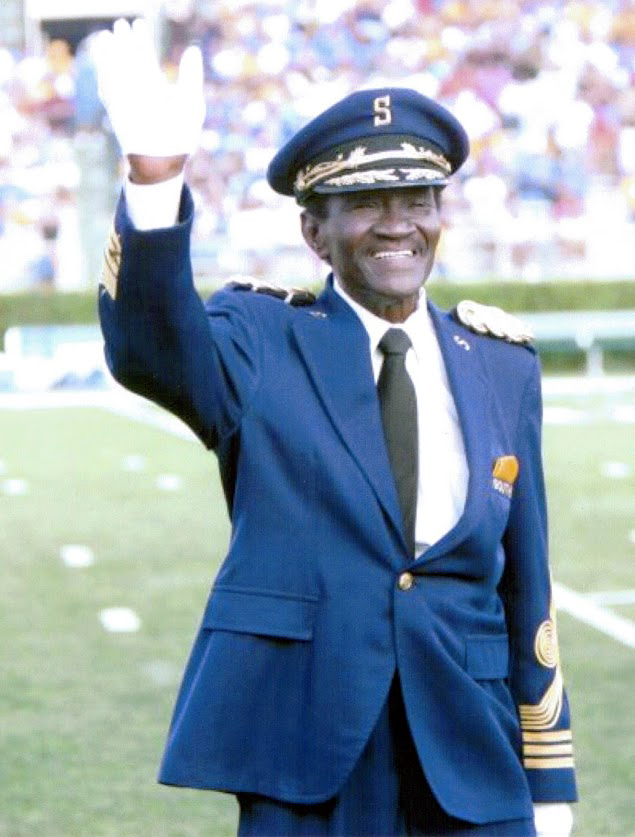 Home game to honor 'Doc' Issac Greggs
Southern University will honor the legendary "Doc" Isaac Greggs during the second home game of the season on Saturday, Oct. 12. Kickoff for the Southern University Jaguars against the Prairie View A&M University Panthers is at 6 p.m. at A.W. Mumford Stadium.
Greggs led the Southern University Marching Band for 36 years before retiring in 2005. It was over these three decades that the band earned its moniker, the "Human Jukebox." Under his leadership, the Human Jukebox performed at six Super Bowls, four Sugar Bowls and three presidential inaugurations. The band and Fabulous Dancing Dolls practice in the building on campus renamed the Isaac Greggs Band Hall.
The day will be filled with events leading up to the game that evening. There will be a free block party hosted by Southern University Athletics in partnership with Cumulus Radio beginning at 2 p.m. with performances by Zydeco artist Lil Nathan and The Zydeco Big Timers, and Sweet Southern Heat.
Starting at 3:30 p.m., fans can attend the VIP Endzone Experience, also known as the Jaguar Den. With the purchase of a $50 ticket, complimentary food, beverages, and a cash bar will be provided throughout the duration of the game.
Fans are encouraged to wear gold as we set the gold standard for Doc Greggs. Game and Jaguar Den tickets are available for purchase at the Southern University Ticket Office located inside the F.G. Clark Activity Center or online at www.gojagsports.com. For assistance and more information, call 225-771-3171.