High School students participate in SU School of Nursing Simulation Day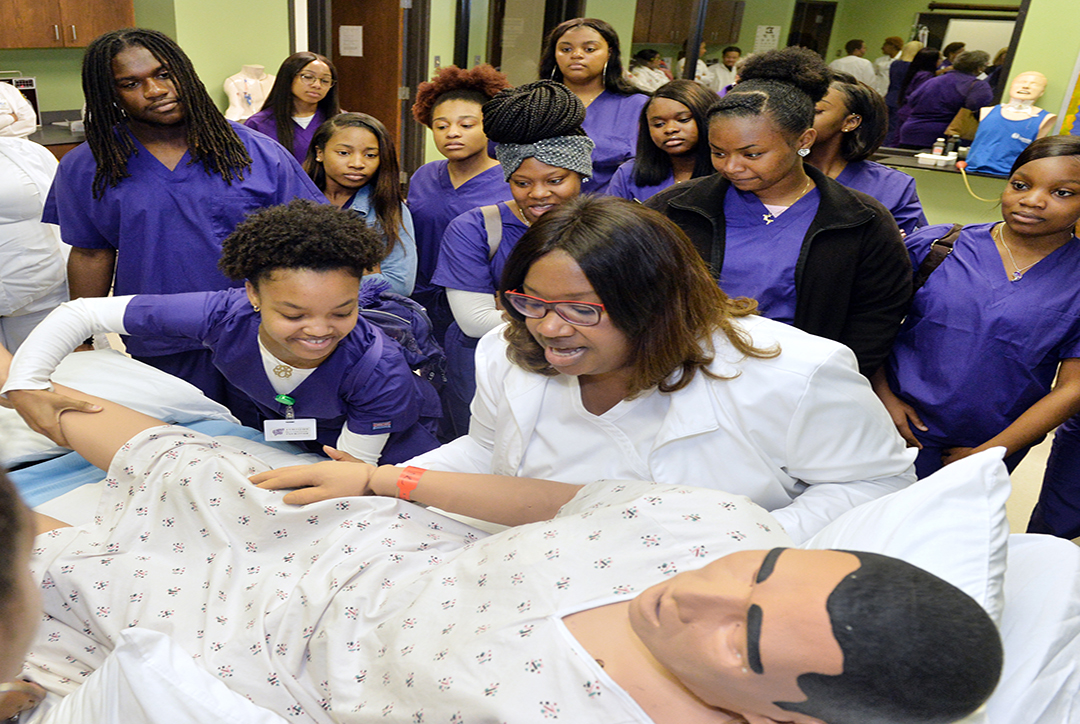 On Friday, the Southern University School of Nursing held its annual Simulation Day for over 150 high school students.
"I can't imagine going anywhere else, besides Southern," said Devin Crockett, senior nursing student. "Nursing school is challenging, but well worth it. I know that I will be prepared for the workforce."
Students from Glen Oaks High School, Madison Preparatory Academy, Zachary High School, McKinley High School, Woodlawn High School, Southern University Laboratory, Scotlandville High School, and Bellaire High School were in attendance. Nursing faculty and students greeted the participants with remarks and a presentation on the program's offerings and possible career opportunities.
Following the presentation, students were taken on a tour of the simulation labs. During the tour, nursing students guided the participants on various exercises that take place in the lab. Learning to check a pulse, proper weighing, and patient care were just a few skills participants learned on the tour.
Before the event ended, participants visited with the nursing faculty and students and conversed about the program's requirements and the university's admissions policies.