Jaguar Nation welcomes newest members to campus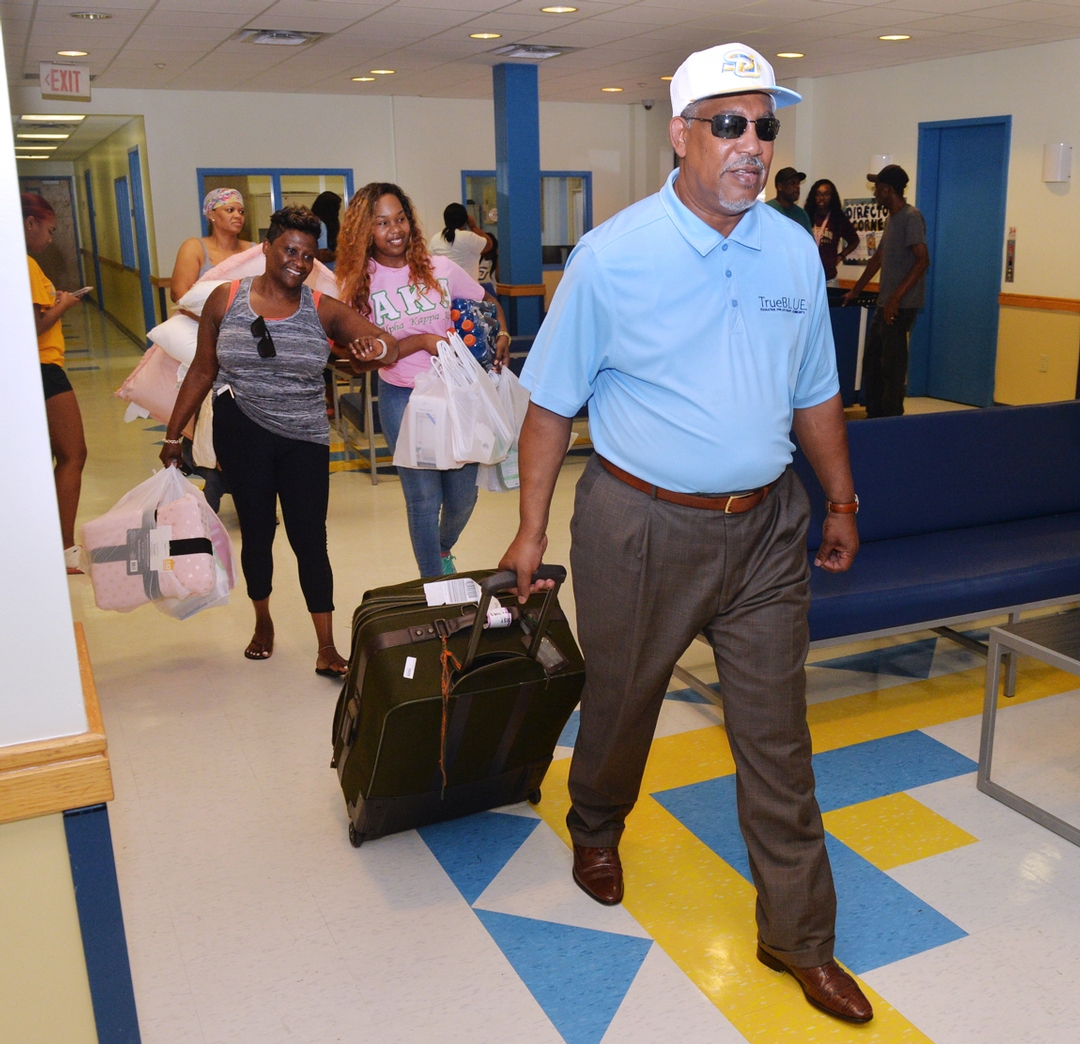 This week, incoming Jaguars started their collegiate journey by attending orientation and moving into their new home away from home.
Southern University President Ray L. Belton Belton on Monday continued to make his rounds during the last of five freshman orientation session. He also met with the newest members of the Southern University Human Jukebox Marching Band.
On Tuesday, university leadership, alumni, and student organizations helped new students move into residence halls. Belton talked with local media about the Southern University System Imagine 20K initiative, and how it was important that the new students be greeted by the Jaguar Nation.
Take a look at the week's events at our online gallery.