Southern University Laboratory School to host Homecoming, centennial celebration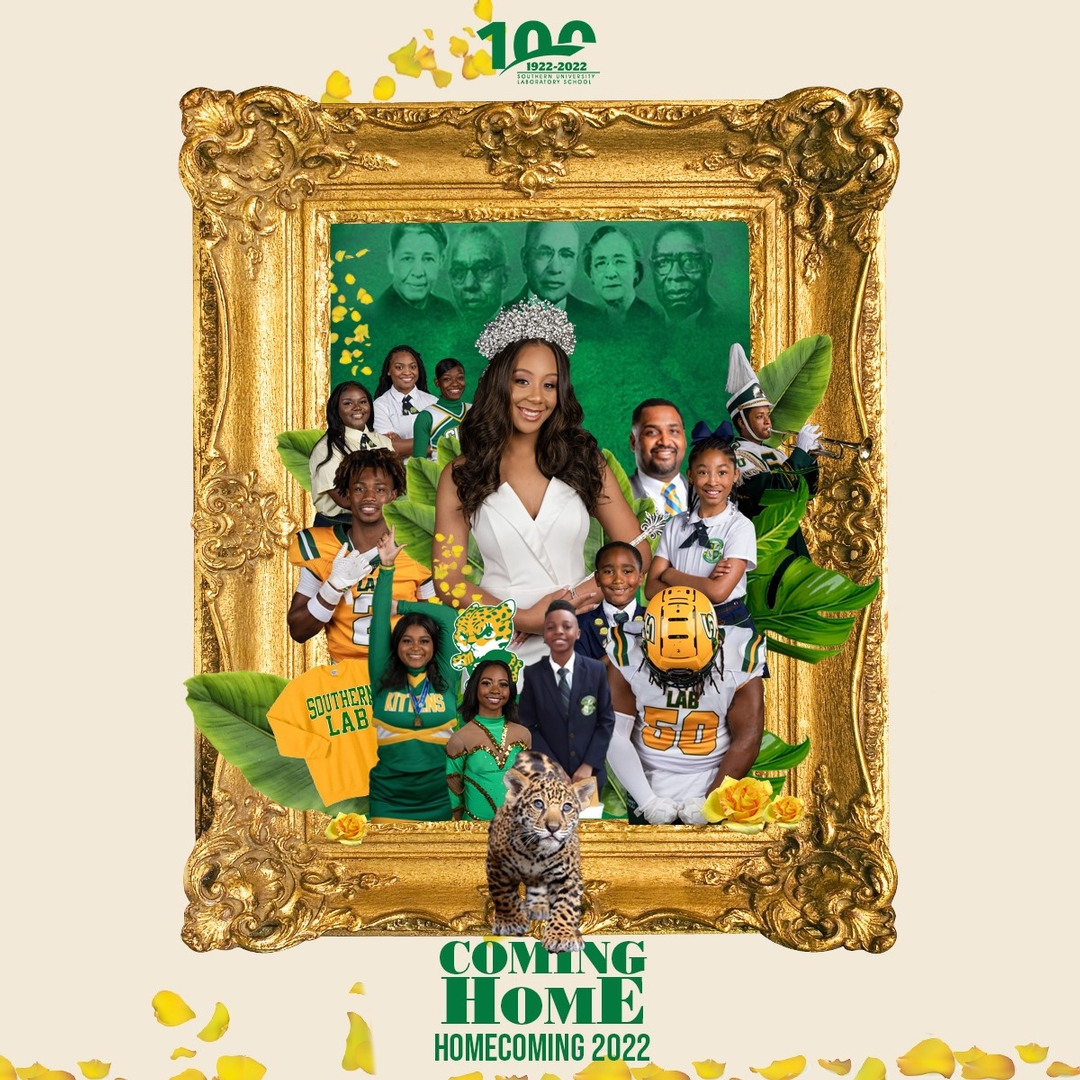 Southern University Laboratory School will hold its annual Homecoming activities on Oct. 3-7. Themed, "Coming Home," the activities are part of the school's yearlong centennial celebrations.
Homecoming activities include:

Miss Southern Laboratory School Coronation
Wednesday, Oct. 5 at 6 p.m., F.G. Clark Activity Center, Southern University
Alumni and Former Faculty Mixer
Thursday, Oct. 6 at 6 p.m., Southern Lab Joel Hawkins Gymnasium
Homecoming Pep Rally
Friday, October 7 at 9 a.m., Southern Lab Joel Hawkins Gymnasium
Homecoming Parade
Friday, Oct. 7 at 10:30 a.m., Campus of Southern University
Homecoming Tailgate
Friday, Oct. 7 at 1-7 p.m., Lawn of Southern Lab
Homecoming Game
Friday, Oct. 7 at 7 p.m., A.W. Mumford Stadium, Southern University
On Dec. 23, the Centennial Gala will be held at the Renaissance Hotel. The event, beginning at 7 p.m., will be hosted by Carissa Cropper and Dr. Rani Whitfield, Southern University System Board of Supervisors vice chairman. Sweet Southern Heat Music Collective will provide live entertainment.
For more information about Southern Laboratory School's Centennial, go to sulabschool.com/100.
About Southern University Laboratory School
Southern University Laboratory School began operations in September 1922 under the visionary leadership of Joseph S. Clark, the first president of Southern University and A&M College. Located on the Southern's campus in Baton Rouge, Louisiana, the Laboratory School l was established to provide a training ground for university students enrolled in Southern's teacher preparation program. Additionally, the Laboratory School provided and continues to offer exemplary elementary and secondary education for college-bound students. More than 5,000 students have graduated from the school since it opened its doors 100 years ago. Among those many graduates include trailblazers in their chosen professions in medicine, engineering, the arts, athletics, the military and other fields.