SU Scholars' Abstracts accepted for conference presentation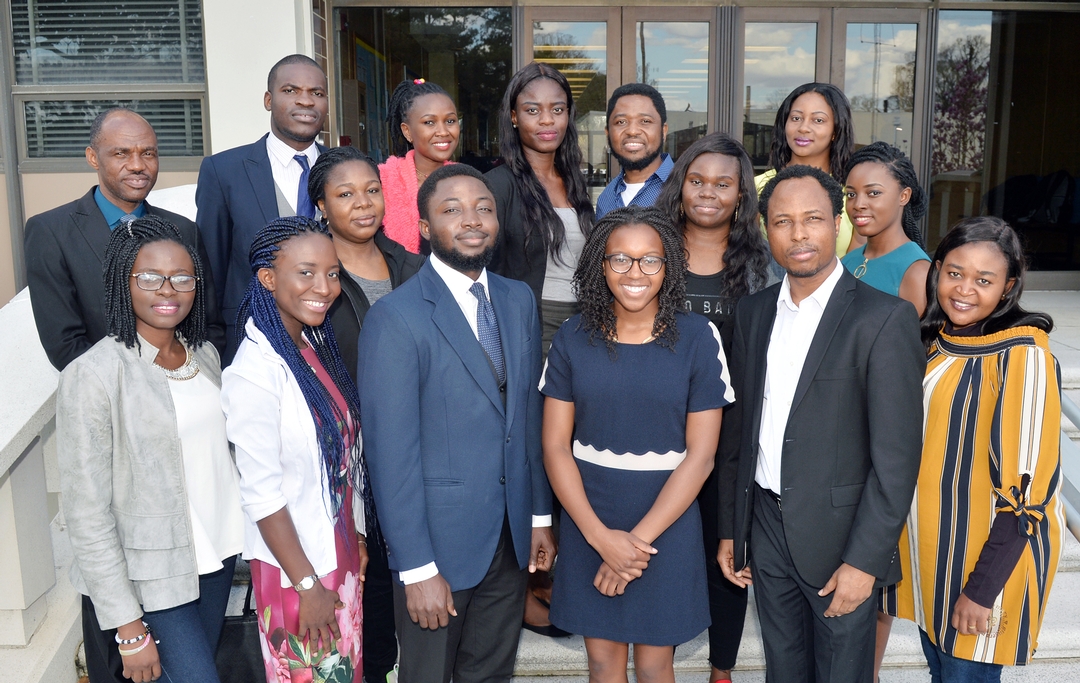 Recently, seventeen abstracts from the Southern University International Center for Information Technology and Development (SU-ICITD) researchers got accepted for presentation at the 92nd Louisiana Academy of Sciences (LAS) conference in Alexandria, Louisiana on March 10, 2018
The research team under the supervision of professors Victor Mbarika, Nicholas Omoregbe and the lead research associate and doctoral student, Foluso Ayeni. The lead authors and presenters, which include Fulbright Scholars, Post-Doctoral scholars, Graduate and Undergraduate students at Southern University, are: Dr Fakhrul Yussoff, Dr Sharon Omoregbe, Foluso Ayeni, Dr. Jarret Landor, Ruth Endam, Rufaro Chirewa, Regina Mungwe, Felicitas Aquegho, Carol Mende, Godswill Katchoua, Dr. Wuchu Cornelius, Assistant Professor Femi Ekanoye, Clovis Tillery and Britney Lea.
These researchers are presenting the following papers:
Technology Adoption In A Historically Black College And University: An Empirical Study


Social Media Presence of Small Business, Facebook and Others: A Case Study of Baton Rouge, Louisiana


Promoting the concepts of Internet of Things with Smarthome in North Baton Rouge: A case of Scotlandville


From Stand Alone Computers to Big Data Technology: Developing a New Model for Information Technology Infrastructure Change Management


Knowledge and perception of Telemedicine in Cameroon


Imbalance of health workers in developing countries


The Impact of Information and Communication Technology on Socio-Economic development of Sub-Saharan Africa


ICTS And The Socio-Economic Development Of The North West Region Of Cameroon


Effects of Tobacco Smoking by Parents on High School Students in the USA


Fintech Aspects In Money Laundering: What Can Law And It Do To Control


Bridging the gap on financial inclusion: A Review on Mobile Money in Kenya


Design of a Cloud Based Blood Bank Management Information System (BBMIS) for Cameroon's Health Care System


A Review of Cybersecurity in The United States of America


Cyber Security in Russia: Challenges and Prospects


Social Media Presence among Small Businesses: A Comparative Study between Baton Rouge and New Orleans


A Mixed Methods Inquiry into the Quality of Instructional Designs and Use of Moodle Learning Management Systems: Case study of an Historically Black College and University

A Review of Learning Techniques: Evidence from Practice Testing
The Louisiana Academy of Sciences was instituted to unite the scientists of Louisiana for the purpose of encouraging research and education in all branches of science; to encourage and conduct scientific discussions; to publish and disseminate scientific material; to conduct all enterprises deemed to promote the causes of science; to foster the applications of science to the problems of humanity and finally to encourage and assist teachers in Louisiana's elementary and secondary schools with the caliber of instruction necessary to generate and maintain an interest in all areas of science.
By participating in these presentations, the researchers, especially the Graduate and Undergraduate students, will have an opportunity to hone their presentation skills, make connections with other scientists in their field, and become informed about study and research opportunities within the State.