Southern University students use summer break as a stepping stone to possible careers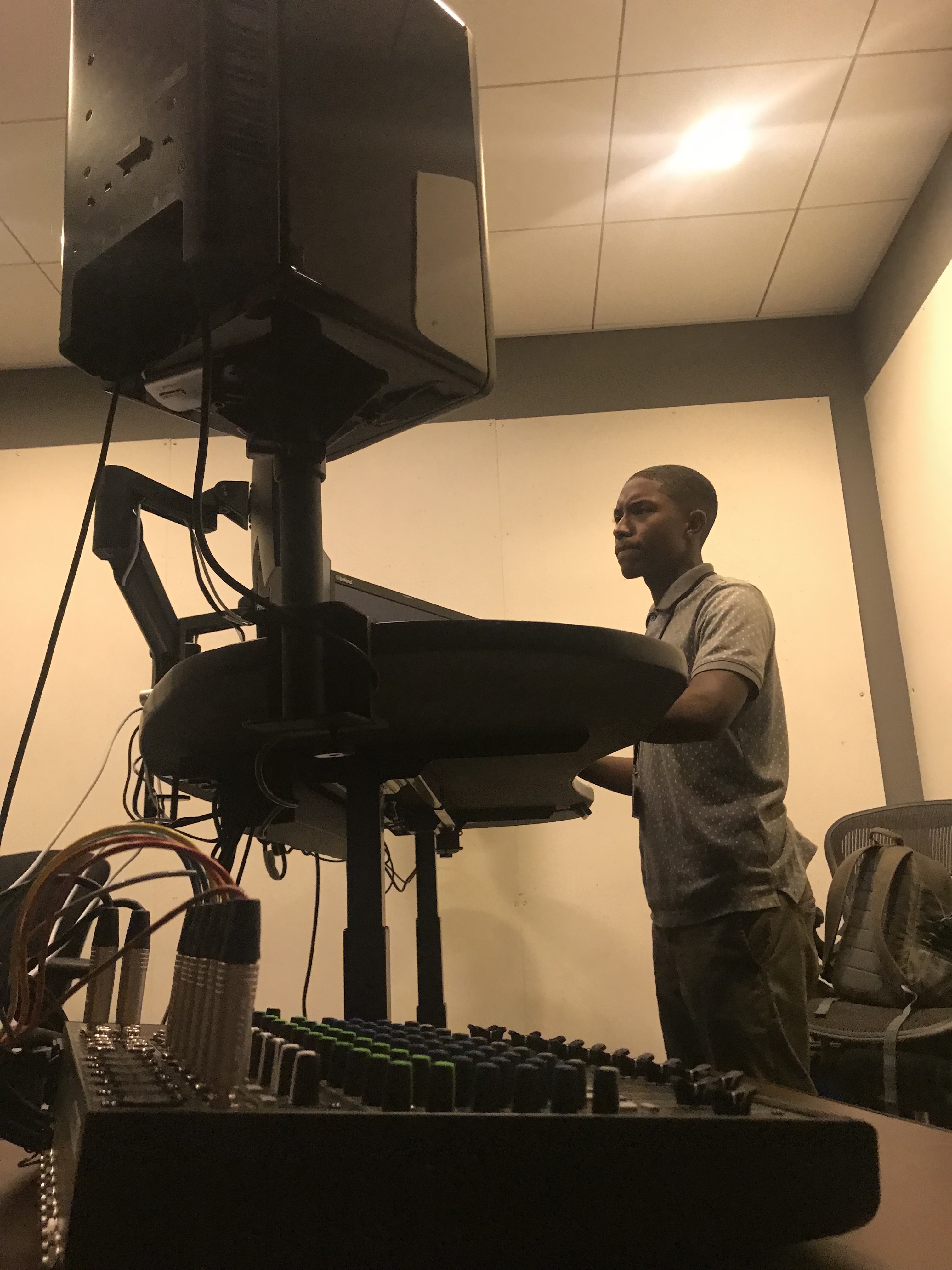 Once summer break arrived, many students were flocking to jobs, and some headed home. There were students that left the classroom to enter the workforce through internships. Coco-Cola, Proctor and Gamble, and Paramount Pictures, are just a few places where our students received real-world experience.
Michael Foster, a sophomore education major, got the chance of a lifetime to intern with Paramount Pictures through the Motion Pictures Association of America "HBCU in LA" internship program. He worked in post-production on various movie sets. One of his favorite experiences was creating a promo reel for the movie "Mission Impossible 6."
"Michael has gone above and beyond our expectations for an intern. His work ethic and follow through have been tremendous, and we were lucky to have him on our team this summer," said Jordan Ballard, senior coordinator of post-production for Paramount Pictures. "The whole department was impressed with his knowledge of the post-production and filmmaking process. No doubt he will be successful in any career path he chooses."
Foster wasn't the only one to work with at a world renowned organization, Nickson Muhindi and Paige Hall had a chance to work for Coca-Cola and Proctor and Gamble, respectively. Muhindi was selected for the "Pay it Forward" internship program where students from various Historically Black Colleges and Universities (HBCUs) are given first-hand experience in a range of roles available at Coca-Cola, including operations management, packaging, pricing, event planning and philanthropy.
Southern University and Coca-Cola business development manager, Ronald Sutton, was amazed at Muhindi's thirst for knowledge. "Nickson Muhindi represented SU in the highest and most positive way," said Sutton. "He was very attentive and demonstrated a sincere passion about this opportunity to learn about the Coca-Cola business that left everyone including the other interns in sheer amazement. As an SU alum, I can say with the pride of the gold and blue, that Nickson 'stood out bold for thee'."
Hall worked at the Alexandria P&G plant which will be closing in 2019. While working in the Dry Laundry Engineering department, she completed various projects such as modifying fire systems, modifying drainage systems, and preparing a clean-out plan and estimate. At the end of her program, the she was able to travel to Cincinnati to tour headquarters, attend informational sessions, and even meet David Taylor, chief executive officer of Proctor and Gamble.
"I was thoroughly impressed with the atmosphere at P&G," expressed Hall. "All of my coworkers accepted me immediately and cared for me as if we were a big family. I have a great appreciation for my internship experience this summer and am forever grateful that I was blessed with the opportunity."
For Tanisha Pruitt, Kobie Lain, and Regina Mungwe, they decided to stay close to the Bluff by working with the Governor John Bel Edwards with his inaugural fellows program and work with Louisiana Workforce Commission, Department of Transportation and Development, and Department of Public Safety and Corrections, respectively.
"Through my summer internship I was able to work closely with the Governor and the Secretary of Transportation to develop ways to incorporate young millennials in knowledge of ongoing government projects and initiatives to create a greater level of transparency," said Lain. Through the program, Pruitt gained an appreciation for the "state of Louisiana and all of the rich history and culture that it has to offer."
In addition to these students, we had several to work in various STEM positions across the country. Just to name a few, Miyia Beavers interned with the Laser Interferometer Gravitational-Wave Observatory (LIGO) in Livingston. Jalilah Muhammad spent her summer at Harvard University's Research Experience for Undergraduates (REU) program working under the Materials Research Science and Engineering Center (MRSEC). Ashley Lewis, Benjamin Zeno, Christian Primus, Darcell East, Durrell Joseph, Keltrin Burrell II, and Michaela Mayberry worked at a nuclear plant at the River Bend Station of Entergy.
Mr. Oscar McClain, Ms. Lela Murdock, Ms. Raven Buntyn, and Mr. Christian Washington, were selected to participate in the Minority Serving Institutions Partnership Program (MSIPP) at Los Alamos National Laboratory (LANL). This internship lasted for ten weeks. Buntyn has been selected to continue her research at LANL during the 2018-2019 academic year.
While obtaining an internship can be a tremendous feat, the experience that can open the doors for networking and future careers. SU students went through very rigorous interviews and selection processes, but came out on top. They are extremely thankful for these opportunities and want other students to join them.
"My advice to anyone seeking an internship is to put in as many applications as you can in as many locations as you can, do not be afraid to step out of your confront zone," said Pruitt. "Apply for that internship that you may feel you are not qualified for because you never know what could happen. The best experiences of my life have all come from doing what I was most afraid to do."