Southern University to graduate nearly 500 on Friday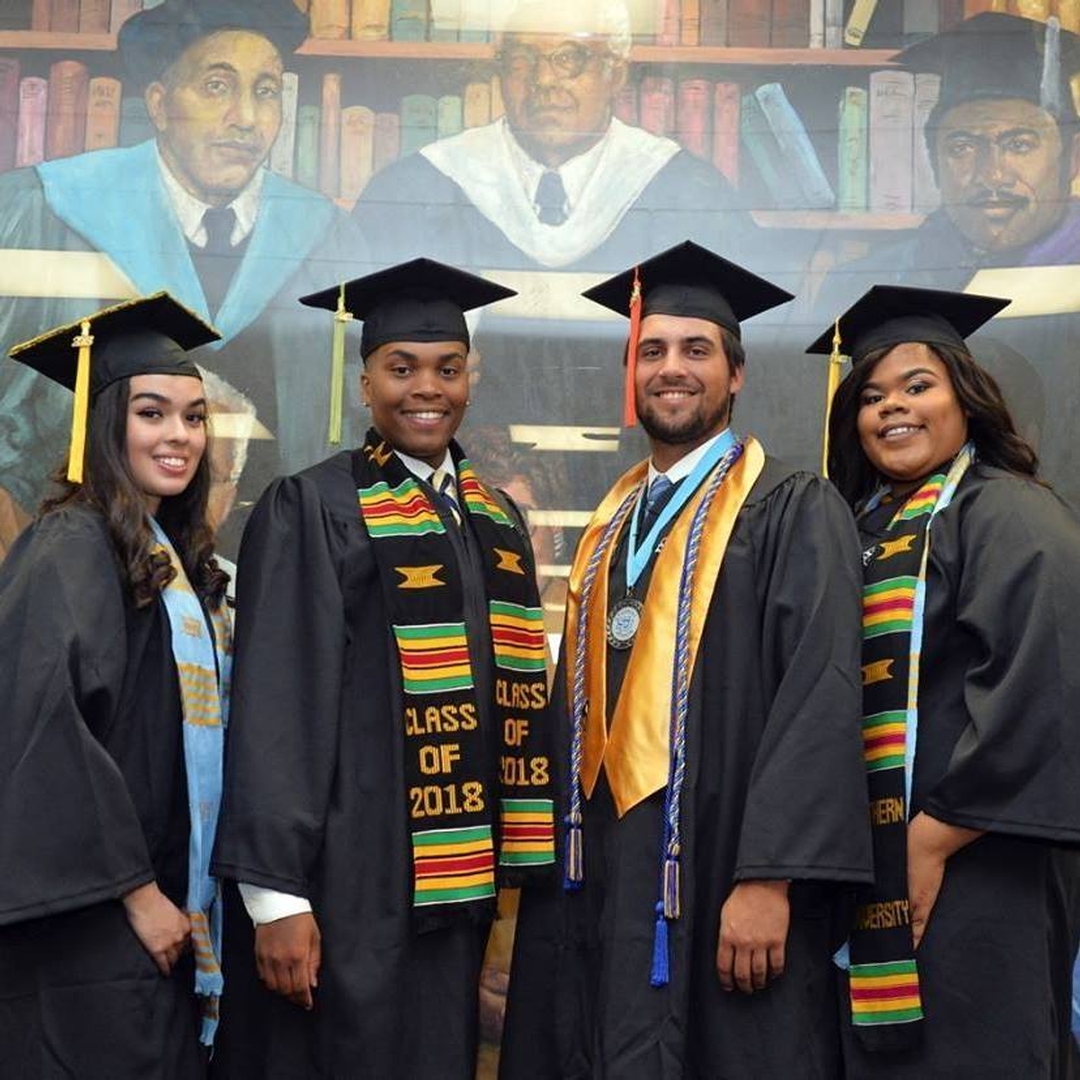 Nearly 500 students will graduate on Friday at 10 a.m. at Southern University's F.G. Clark Activity Center. The Fall 2018 Commencement will mark the completion of undergraduate, graduate and doctoral programs in the arts, sciences, technology and more. Cadets who have completed necessary requirements will also be commissioned in the U.S. Army and the U.S. Navy.
Traci Smith, who will be graduating with a bachelor's degree in social work, is the chief student marshal. The Port Arthur, Texas, native completed her studies with an overall 3.8 GPA.
"Commencement is always a great occasion," said Ray L. Belton, president of the Southern University System and chancellor of Southern University Baton Rouge. "This is not only a time to celebrate the accomplishments of our graduates, but to also display the excellent and rewarding programs here at Southern."
The speaker for the occasion is Dr. Maurice Sholas. The Baton Rouge native and Southern alumnus is principal for Sholas Medical Consulting LLC, where his work focuses on solving operational challenges for individual practitioners, hospitals, and health care agencies. A subject matter expert on children with special health care needs, Sholas has also had director positions at the Children's Hospital and Clinics of Minnesota and Children's Healthcare of Atlanta.
An honorary Doctor of Humane Letters degree will be conferred upon former Louisiana Senator Diana E. Bajoie, a Southern University alumna who is a pioneer in state politics. In 1976, she was the only woman serving in the Louisiana House of Representatives; in 1991, she was the first black woman elected to the Louisiana Senate; and in 2004, she was the first woman elected as Senate President Pro Tempore. As a state legislator, Bajoie led the charge on physical and mental healthcare, recognizing contributions of black people in the state and nation, and more. She is a founder and former chair of the Louisiana Legislative Black Caucus and the Louisiana Legislative Women's Caucus. She also served as president of the National Organization of Black Elected Legislative Women.
While Commencement is a non-ticketed event, guests are encouraged to arrive early to ensure parking and seating. Doors will open at 8 a.m. For more information, go to www.subr.edu/sucommencement.