SU participates in SHEEO initiative to increase qualified minority male teachers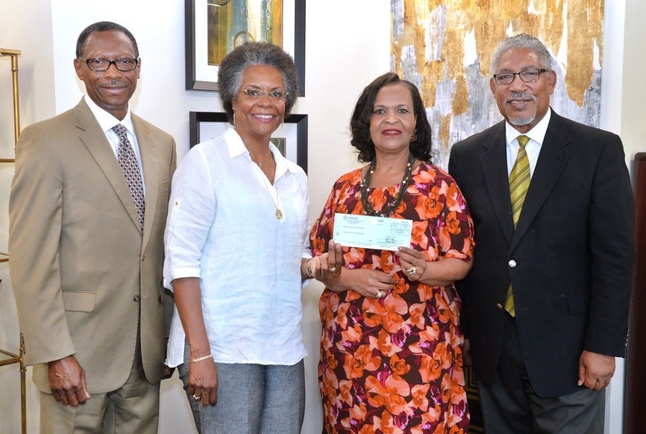 The School of Education at Southern University is one of four teacher education programs across the country selected to participate in the State Higher Education Executive Officers Association (SHEEO) Project Pipeline Repair (Project PR): Restoring Minority Male Participation and Persistence in Teacher Education. The purpose of the project is to recruit minority males in the 11th grade that have a keen interest in becoming a teacher.
SHEEO was awarded a three-year grant from the W.K. Kellogg Foundation to fund Project PR. The project will engage state policy leaders, educator preparation programs at HBCUs, and partner schools to achieve goals and objectives of the $1.5 million award.
This project is an innovative approach to increasing the supply of highly qualified minority male teachers to serve in low-wealth school districts. The needs of the project will be addressed in collaboration with historically black colleges and universities (HBCUs) through targeted and early recruitment, and a dynamic outcomes-based curriculum that aligns with high school standards and college and university expectations.
"Aggressive and prolonged recruitment activities are key features that are monumental to the success of this project," said Verjanis Peoples, director of the School of Education at Southern University Baton Rouge. "We are actively engaged in early prospective teacher identification initiatives, motivational workshops, summer college preparatory courses, academic counseling, academic test-taking enhancement programs, tutoring, and mentoring which are key elements used in this project to recruit and retain students of promise for the teaching profession."
During the two years of participation, while in high school, candidates are provided mentors, ACT preparation assistance, and other activities to cultivate their interest and enhance their qualifications for entering in the profession.
Presently, the program has nine high school students that have been involved in activities during the past year to help them prepare for college and enter teacher education. Program participants, who are rising seniors, are spending a one-week residency on campus this summer to become acclimated to college life, while attending work sessions for academic enhancement, participating in culturally enriching activities, and performing action research.